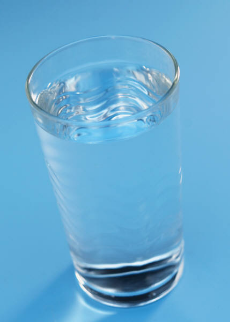 Who do YOU want running the municipal water systems in your community?
That's the question asked on Vancouver Island and elsewhere in BC as the province's municipal and regional district elections loom next month.
More and more communities are being tempted into striking deals with privately-owned corporations to take programs and services off their books. The contracting out of public water-supply and waste-water-discharge systems has been quietly introduced into some communities without any consultation or notification to municipal taxpayers.
A leading company in the field in B.C. is a wing of Terasen Inc. Terasen's sale to a Texas-based company, pending regulators' approval, would effectively put some public water systems components in the hands of an American firm whose safety record in other endeavours has drawn censure by US officials.
Campbell River concerns
In Campbell River, one of city hall's staff decided to ask for proposals from private firms mainly for the quality-sampling component of the water-supply system. The $36,000 contract was not big enough to require consultation with the town's property owners and taxpayers and even the city council weren't told about it.
When the Canadian Union of Public Employees made it an issue, Mayor Lynn Nash said he knew nothing about it but agreed to look into it. He told The Tyee he would review a report from staff, and added that he had been assured no jobs would be lost.
The mayor's lack of foreknowledge about the request for private contract proposals is not an unusual situation, according to CUPE's Water Watch campaign coordinator Leslie Dickout. Small parts of municipalities' operations can be contracted out without public hearings or consultation. Piece by small piece, essential control of larger operations can be shifted into private hands, Dickout fears. She said providing and disposing of water is an essential public-resource service which should be publicly run.
That was strongly echoed at the tiny public-information meeting held in Campbell River, where speakers expressed concern and said drinking water should not be regarded as a commodity to be bought, sold and bartered by companies for profit.
Terasen deals
Elsewhere on Vancouver Island, as in some parts of the BC mainland such as Surrey, private deals have been quietly made and contracts signed and sealed, sometimes putting parts of water-system operations into the hands of private companies for up to 20 years or more.
In Nanaimo, where most water services in the regional district are handled through the regional district board, a pocket of about 1,600 water users in the French Creek area get their water through Breakwater Enterprises, a private company. To get the highest price though, there was a move to sell Breakwater to Edmonton-based Epcor, rather than the regional district. That threatened to cause problems for a waste-supply system run by the regional district, and the whole mess has now ended up in the hands of the BC Comptroller of Water.
Shortly after Vancouver-based Terasen Inc. was sold to the Texas-based Kinder Morgan company in August this year, the Terasen Utility Service company, a wholly-owned subsidiary of Terasen, was formed to pursue water privatizations in municipal, resort and First Nations communities.
It has since gone on establish water partnerships in the Nuu-chah-nulth and Cowichan nations, contract water-metering for Surrey, buy a half a share of an Alaskan community water system, and secure a 21-year private-public-partnership (P3) deal to operate the City of Langford's sewer system on southern Vancouver Island. Word is that it now has its eye on the much lager Capital Regional District's system.
CUPE election alert
CUPE's Dickout and other labour officials on the island say the issue isn't just about saving unionized jobs. They say the contracting-out and privatizations raise issues for taxpayers, including the prospect of water bills climbing out of reach for some citizens.
In Campbell River, the spark-plug meeting called by the union was told bits of municipal service programs can be parcelled out to contractors by middle-level administrators, with no notice to anybody except, perhaps, upper level management staff - provided that the contract is for less than $50,000. If it is between $50,000 and $100,000, top administrators have to be involved and approve it, and above $100,000 the proposal has to go before municipal council.
The majority at the meeting agreed to draft a resolution to council saying in part that no segment of the municipality's natural resource or utility management programs should be privatized or contracted out.
CUPE is working to make the issue a hot one at election time. The union has started to draft postcards with questions on them, designed to pinpoint whether or not individual candidates support retaining water-supply and waste-water programs and services in the public trust, or whether they would support contracting out parts of them, or maybe even whole systems.
Campbell River journalist Quentin Dodd is a regular contributor to The Tyee.