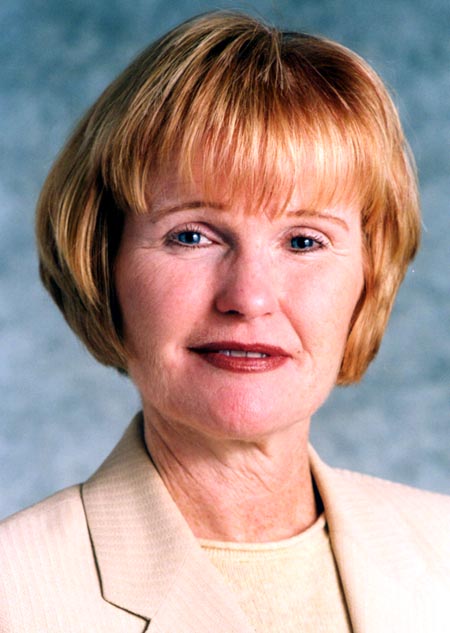 TheTyee.ca
You've seen a lot of B.C. Premiers in your political day. Rate the current one so far.
I've been surprised at the fear with which Gordon Campbell approaches his job. He doesn't tolerate light being shone on him. He rarely shows up in the Legislature. He refuses to greet the public in anything but a totally safe and secure environment. I've heard this from many other observers, not just in the NDP. He seems to have grown very slowly in the job.
And yet, while some polls show up to 60 percent of B.C. voters don't support the Liberals, the same polls say half of those don't see an alternative they would be comfortable voting for. How does your party close that gap?
It was when I saw that polling trend, which has emerged over the last six months, that I thought it was time for the party to chart a new course under a new leader. And we have a very vigorous leadership race -- despite the media's failure to report on much of it. The range of ideas being put forward is very exciting. There has been far more debate and thought going into this race than the one I participated in, in 1999.
And the party is taking a different approach to how we reach out to people. We aren't demanding that people be members of the NDP, they don't have to sign on the dotted line before they are consulted about how we should move forward. That's a big change for this party. As a result, many progressive people are coming forward to join us.
But is that translating into voter support for the NDP?
I already see it in every community I visit, a strong and growing group of NDP party activists. Strengthening the ability of the grass roots to organize - we had lost that while the NDP was in power.
There are a host of seniors out there who have been forced into political activism. They are very upset at cuts to health care and lack of affordable accommodation. [NDP MLA] Jenny Kwan and I met with some of them today. They want to oust the Liberals.
Also, a lot of municipal local elected people are working with us throughout the province. School boards, councils in places like Golden, Smithers, Burnaby, Campbell River, Prince George - we're hearing from a lot members of those councils who want to oust the Liberals.
Are you saying the Liberals can be beaten in the next election?
Well I can predict this. Never again will BC voters tolerate such an unhealthy, dictatorial, tyrannical imbalance in who represents them. At a minimum, we'll have a very healthy New Democrat opposition. And if New Democrats run community based, issue-based campaigns, I expect that enough New Democrats will be elected to even form a government.
People are facing real problems that differ from community to community. A community that's fed up and wants change will vote for more community representation rather than a particular political party. Enough may vote this way to oust the Liberals.
So you want to tap into the energy of activists, but a lot of them say: I'm passionate about the purity of my own issue, but wary of the NDP and turned off to compromise-ridden party politics in general.
I think that very issue will be debated at our convention and we will be the only party in the province debating about how to modernize our values. Not that we are walking away from our core values: Pay your workers fairly, take care of the most vulnerable, invest in education, protect the environment.
But how do we put a modernized face on this? That is what we will be debating at the convention, and some interesting proposals will be coming from floor. We have to reform campaign finance. People have to know they will have as much say as someone who contributes a lot to a party - and that's simply not the case now. The Liberals epitomize that cynicism: Over 70 percent of their donations are from corporations.
For the NDP, people assume we get most of our money from trade unions. It's not true that the NDP's financial base is the trade union movmenet. Out of $2 million collected by us in 2002, $36,000 came from trade unions. But there is a presumption out there that we are beholden to unionism, and we have to change that perception by changing campaign finance rules.
How big a factor will the Green Party be in the next election?
Save and except for Canwest Global wanting to keep the Green party alive, they are nowhere to be found. They are constantly trailing in our wake on BC Rail, forestry changes, health care. There just aren't many Green Party activists around the province. Rarely can they garner enough community support to mount their own campaigns. As we get new dynamic new candidates, a new leader, re-solidify our base in the communities, I think a good many Green voters will come over to NDP. After all, the Greens seem to be striving for one or two seats in next election; the NDP is striving to defeat Gordon Campbell.
More than divided by left/right ideologies, BC voters seems increasingly split along urban/rural lines. What don't people in B.C.'s big cities understand about life in the interior, along the coast, in resource towns?
I think the rural/urban split is at the decision making level. People in Vancouver fully understand the importance of making sure we have sustainable resources, and healthy, safe food and therefore a strong agricultural base. It's the Liberal government that has pitted urban communities against rural. We used to have those debates in caucus when we were in government, how to take a balanced approach between urban and rural communities. We would reach the decision to use taxpayer resources to support both. The Liberal government has done the opposite. Their policies attack rural communities.
When you announced you were stepping down as leader, Vancouver's major paper buried the story and ran a sidebar about how you'd changed your hair. Any advice for the next NDP leader on how to be taken seriously by the big news outlets?
It is very surprising that the Vancouver Sun dismissed me with such superficial coverage. I have heard back from a lot of British Columbians who were very upset by that. Not just people in Vancouver and not just women, but others who said: This newspaper refuses to acknowledge anyone of stature who may be an opponent of consequence to Gordon Campbell. That said, I do think the Times Colonist did a better, fairer job.
We in the NDP are working very closely with regional media, and getting way more balanced and effective coverage there. They actually report on the issues because their local audience demands it of them. In the Lower Mainland, one wouldn't even know there was another point of view and that there is a debate raging in this province over the Liberal agenda.
We just have to continue to speak on behalf of those people who want to defeat these Liberals, and just ignore and blow by the Barbie doll approach to political coverage in this province. Just ignore them.
David Beers is the Editor of TheTyee.ca