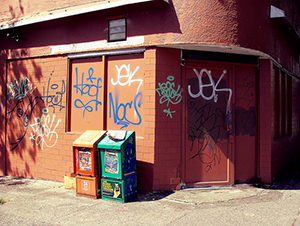 Postmedia Network has struck a $316-million deal with Quebecor Media to purchase all of Sun Media's 175 English-language newspapers and digital properties.
The deal is subject to approval by the Competition Bureau, which will likely take several months. But if it goes through, it would give Postmedia a major presence in many Canadian cities -- such as Calgary, Edmonton, Ottawa and Vancouver -- where it would own both the daily broadsheet and tabloid newspaper.
"This acquisition makes us the largest digital news and information organization in the country with more than 12 million unique visitors per month," Postmedia Network's CEO and president Paul Godfrey said in a press conference in Toronto on Monday. "We need this scale and, of course, time to compete with the giant, foreign-owned, digital-only companies like Google, Facebook, Yahoo and Twitter."
Godfrey noted in an internal memo that although Postmedia has been on a three-year restructuring plan to cut costs by 15 to 20 per cent, its decision to purchase the Quebecor newspapers and take on more debt makes financial sense.
Most of the $316-million purchase price would be equity, less a $10-million adjustment from real estate properties to be disposed of by Sun Media prior to closing. Postmedia plans to finance the deal by taking on $140 million in new debt and raising $186 million in equity. It also expects to find $6 million to $10 million in cost savings per year within two years.
Godfrey added in the memo that this is "the biggest news in the Canadian news media industry since the day Postmedia was formed."
"When the industry is facing challenges -- why are we buying more newspapers now? That's a good question, and the answer is simple," Godfrey said. "We … believe that this combination is the possible way forward for our company and for made-in-Canada journalism. In order to survive and compete against the largest foreign-based digital businesses, we must be strong enough to fight and win. And collectively, this stable of strong brands can do just that."
As part of the deal, Quebecor would hand over six major market urban daily newspapers, 27 daily newspapers in smaller communities (largely in Ontario), 140 weekly community newspapers and specialty publications across Canada and the 24 Hours free commuter papers in Toronto and Vancouver for a total of 175 publications. The transaction also includes the acquisition of the Canoe portal outside of Quebec, as well as QMI's Islington printing plant in Ontario and 34 real estate properties in Ontario, Alberta and Manitoba.
"Although we are taking on more debt, we're infusing more dollars into the company in two ways: from our investors and from the new revenue that these properties will add to ours," Godfrey said in the memo.
Business as usual?
It's unclear what this deal would mean for employees of Sun Media and Postmedia. Godfrey said it was too early to say if there would be job cuts, but he said Postmedia intends to keep both newspapers in cities where it will have a dual presence. Quebecor has approximately 2,400 full-time employees, while Postmedia employs approximately 2,800.
A Q&A distributed to Sun Media employees said they should "be reassuring and show optimism by stating that it is a good deal for all parties."
Tremblay added in a letter to employees that it was business as usual for the moment.
"It is a very large, game-changing transaction in the continuing evolution of Canadian media. But I understand what's most important now is what this will mean to you, our loyal and hard-working employees," said Julie Tremblay, president and CEO of Sun Media, in a letter to employees. "As part of Postmedia, Sun Media will be part of a very large media footprint. You will be working with people well-versed in print, eager to invest in new technologies and inclined to experiment in new media platforms."
Godfrey said Postmedia and Quebecor started talking about a possible deal when Pierre Karl Péladeau, the former president and CEO of Quebecor, decided to go into politics and discussed a merger roughly two years ago. Godfrey also noted the Sun News Network -- which is not part of the $316-million deal -- "never even came up," as it was not for sale and Postmedia wanted to stick with the digital and print business instead of venturing into the television market. While the transaction is reviewed by the Competition Bureau, Quebecor will continue to operate the newspapers.
"This transaction therefore comes at a time when the Canadian newspaper business absolutely needs consolidation to remain viable and to compete with digital media," said Pierre Dion, president and CEO of Quebecor Media, in a press release. "The transaction will also keep Sun Media Corporation's properties in the hands of a well-established Canadian group. This is good news for the Canadian newspaper business and the people who work in it."
But several media watchers are cautious and concerned about this deal.
Martin O'Hanlon, president of CWA Canada, described the deal as "hopeful, troubling and puzzling."
"On the optimistic side, we hope this means Postmedia will put more money into quality journalism, especially at Sun Media where journalism has been on life support under Quebecor," O'Hanlon said. "But the deal sounds instant alarm bells over concentration of ownership, with Postmedia now holding a near monopoly on English-language newspapers in Canada."
O'Hanlon added that the debt levels at Postmedia are also concerning.
"The company has been slashing resources, laying off workers and pleading poverty for years due to a massive debt, and now it borrows more money to buy Sun Media? It's a bit troubling and puzzling."
Bad for journalism, bad for journalists
Sean Holman, a journalism professor at Mount Royal University, in Calgary, and a J-Source columnist on the intersection of democracy, politics and media, said Canadians should be troubled by this deal.
"Ultimately this will mean three things: It could potentially mean less press freedom in this country. Secondly, it could mean less journalists in this country covering issues that matter, which means less accountability overall, and third, it will likely mean less press criticism in this country," Holman said in an interview on CBC. "If there's only a limited number of employers out there for journalists who are interested in working for newspapers, it is likely those journalists will be reluctant to criticize one of the major employers out there."
Holman added that having two newspapers owned by the same company will likely dampen the rivalry as well. "There won't be the same kind of animosity. Yes, there will be competition among individual journalists to get the story, but it likely mean more team spirit."
Although Godfrey stated in the press conference that Postmedia has been successfully running both The Province and Vancouver Sun in the same city, Holman said the criticism lobbed between the two newspapers has gone down since they came under the same ownership. The two newspapers also share resources, such as photojournalists and library services.
The Canadian Association of Journalists said it intends to provide a written submission to the Competition Board outlining its concerns about media concentration.
"We're concerned about what this media concentration means for the public's right to know and for journalism jobs," Nick Taylor-Vaisey, vice-president of the CAJ, told J-Source.
He pointed to the Vancouver market, which has been touted by Godfrey as an example of how Postmedia can successfully run more than one newspaper in the city as well by critics who see it as a prime example of media ownership concentration. "It's interesting that there is little consensus of what that example really means."
Commissioner John Pecman said in a statement that the Competition Bureau will review the deal.
"While media ownership concentration can raise other public interest concerns, under the Competition Act, the Bureau's mandate is to review mergers exclusively to determine whether they are likely to result in a substantial lessening or prevention of competition."