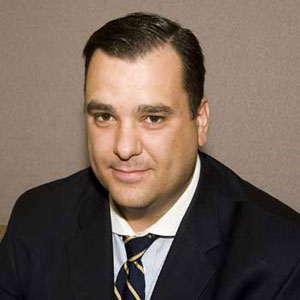 Right after last year's federal election, Heritage Minister James Moore gave the CBC and those who wish it success reason to breathe easy. Stephen Harper and his Conservatives weren't going to use their majority status to slash the national public broadcaster. In fact, pledged Moore, the government would "maintain or increase support for the CBC."
Those words rang hollow yesterday as the Tories handed in a budget that not only cut the CBC, but slashed it more deeply than it did overall spending. A press release by the Canadian Media Guild, the union representing CBC employees, totaled the damage: "CBC will receive $115 million less in 2015 than it received this year, which will have a devastating impact on programming and services. The 10 per cent cut to CBC is proportionally much higher than the 6.9 per cent cut overall to federal program spending. This is the biggest government cut to CBC since the mid-1990s."
Sounding its own dire note was Re-imagine the CBC, a Canada-wide group enlisting citizens' ideas about how the CBC can seize opportunities in the digital era. "This severe cut threatens Canada's emerging digital economy. Rural and remote regions will feel the heaviest blows because they often rely on the CBC as their primary media presence," said Tyler Morgenstern, engagement coordinator of Reimagine CBC.
Morgenstern's group calculated the cut at 10.4 per cent, noting that is "larger than the seven per cent cut facing the Department of Canadian Heritage, which suggests the CBC has been specifically targeted."
Reimagine CBC is a joint project of OpenMedia.ca and Leadnow.ca, two citizen engagement organizations with hundreds of thousands of members on their lists.
"We have started a national conversation about the future of the CBC because it is important for our democracy, culture and economy," said Jamie Biggar, executive director of Leadnow.ca. "We want this government to join that conversation by telling us which services they plan to target with these severe cuts, and we want this government to know that a majority of Canadians support good public broadcasting."
Most Canadians opposed cuts
In fact, six in 10 Canadians surveyed supported the Tories' promise to leave the CBC uncut, according to advertisements run before budget day by another citizens' group, Friends of Canadian Broadcasting. The same poll, conducted by Nanos, found that "Overall, Canadians are satisfied with CBC Television, Radio and CBC.ca. Among the three components of the national broadcaster, the Television network is the most popular with Canadians, followed by CBC Radio and CBC.ca."
"This is a sad day. We don't yet know exactly what these cuts will mean for CBC/Radio-Canada services and employees because management is not allowed to say due to government rules," said Marc-Philippe Laurin, president of the Guild's CBC branch. "However, this is a major cut that will surely have a devastating impact on CBC services by 2015."
His group's press release noted that, relative to inflation, funding to CBC has already been whittled down over the past 10 years. "In that same decade, the media industry has been undergoing major technological shifts and CBC has responded by introducing services not contemplated when its mandate was set."
Moore's empty commitment
Back on May 3 of last year, the headline on the CBC News website was this: "CBC funding secure, heritage minister says."
It would be hard to blame the headline writer for failing to be clairvoyant, given the comments that Moore (who is MP for Coquitlam, Port Moody, Port Coquitlam) makes in this excerpt from the news story:
"'We believe in the national public broadcaster. We have said that we will maintain or increase support for the CBC. That is our platform and we have said that before and we will commit to that,' Moore told CBC News in Vancouver on Tuesday morning.
"'The CBC is the infrastructure around which Canadian arts and culture is built, so of course it is central and it is key,' he said.
"'It is essential for respect for all of our official languages and all of the regions of the country -- broadcasting in aboriginal languages in the North,' said Moore.
"'The CBC is one of the largest Crown corporations in the country. It is the largest corporation that I have been responsible for as the minister of Canadian heritage... We have a great relationship and I look forward to that continuing,' he said."
Perhaps folks in the glass offices of the CBC all along should have been listening more closely to the prime minister than to his minister. That is the view of Globe and Mail television critic John Doyle, who concluded the CBC "has failed to defend itself adequately. It has been naive. For CBC, and all its radio, TV and online platforms, this Prime Minister is an implacable foe, as imperious in his dismissal of Canadian TV news as he is in dismissing anything that smacks of that European welfare state. For the government, the CBC is a symbol that must be diminished and denigrated."
Now come grim meetings within the walls of the CBC, and a tenuously new, if clear-eyed, relationship with a government that went back on its word.
"The Guild plans to meet with CBC management early next week and will be involved in every step of the unfortunate downsizing to come. We will keep members informed of all developments," said the union's press release.
"Once the dust settles on this budget," vowed Canadian Media Guild's Carmel Smyth, "we will work with Canadians to rebuild CBC's mandate and its relationship with Parliament."