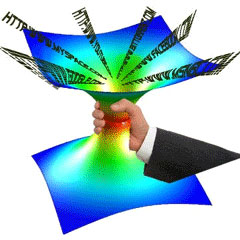 Hockey may be Canada's national pastime, but criticizing the Canadian Radio-television and Telecommunications Commission (CRTC) surely ranks as a close second. From the substitution of Canadian commercials during the Super Bowl broadcast to Canada's middling performance on broadband Internet services, the CRTC is seemingly always viewed as the target for blame.
Yet if the commission is criticized (sometimes wrongly) when it makes mistakes, it surely deserves kudos when it gets things right. That is the case on the thorny issue of net neutrality, which only a few years ago seemed destined to become mired in a never-ending battle between regulation-averse telecom companies and mounting public calls for government intervention.
Instead, the CRTC took carriage of the file, established widely praised guidelines, and after some prodding over weak enforcement, pushed the industry to the point that Internet traffic shaping -- often described as throttling -- will soon be a thing of the past in Canada.
Throttle slow down
When the CRTC conducted hearings on Internet traffic management practices in the summer of 2009, most Internet providers used traffic-shaping technologies to limit peer-to-peer applications, arguing that it was necessary to manage subscriber demands and to avoid network congestion. The providers were virtually unanimous in their opposition to regulatory guidelines or even mandatory disclosure requirements. For example, Rogers Communications told the commission "The Internet is too new and is changing too quickly to establish ITMP guidelines at this time."
The CRTC rejected that advice and implemented guidelines that required Internet providers to publicly disclose their traffic management practices. Moreover, it established rules that required providers to respond to complaints by describing their practices, demonstrating their necessity, and establishing that they discriminate as little as possible.
Not much changed during the first two years of the net neutrality policy. The commission received dozens of complaints, but there were few, if any, consequences for the providers. For example, a complaint against Xplornet, a satellite Internet provider, dragged on for months before any action was taken.
Over the past six months, however, the commission has prioritized the enforcement issue, and when combined with changing Internet usage patterns and several dogged complainants, traffic shaping in Canada is about to disappear from the Internet landscape. Late last year, Bell announced that it will drop its throttling practices as of March 1 and earlier this month Rogers advised the CRTC that it intends to do the same by the end of the year.
Traffic shapers jammed
Why the dramatic change to a policy described by providers as essential only two and a half years ago?
Part of the change can be attributed to the rapidly evolving habits of Canadian Internet users. In 2009, Internet providers claimed peer-to-peer traffic was a major source of network congestion. Today, the emergence of Netflix and other services has made streaming video the dominant traffic source. Much as some providers might like to throttle streaming video (for competitive and network reasons), the law won't allow it.
Yet changing traffic patterns alone would not have been enough to alter Internet provider practices. Enter the net neutrality guidelines that limit traffic shaping to instances that are demonstrably necessary and discriminate as little as possible. Since peer-to-peer traffic is no longer a significant source of traffic congestion, it is increasingly difficult for providers justify throttling it.
Once the CRTC demonstrated its willingness to enforce the guidelines, it was game over for traffic shaping. In September, the commission issued an advisory on responding to complaints and enforcing the rules. The Canadian Gamers Organization followed up with complaints about guideline violations at Rogers and within months, the company threw in the towel, grudgingly promising changes by end of the year.
[Tags: Science + Technology, Rights + Justice.]