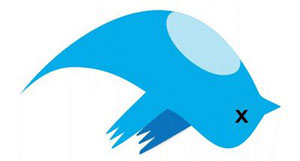 Sunday afternoon and a crowd is gathering for a candidate's debate. "Intact genitals are a human right," says the videographer's t-shirt. "I <3 my foreskin," proclaims two more shirts in the front row. On the podium, the assembled candidates include an enthusiastic young representative from the Pirate Party -- but not Conservative candidate Jennifer Clarke. Where else could we be but the West End?
Last Sunday's WERA-sponsored debate at the Empire Landmark Hotel was a lively exercise in democracy, at least for those Vancouver Centre candidates who bothered to show. Liberal MP Hedy Fry was there, as was Green candidate Adriane Carr, New Democrat Karen Shillington, Michael Huenefeld from the Canadian Progressive Party, Marxist-Leninist Mike Hill, and young Pirate swashbuckler Travis McCrea. Clarke's refusal to show left her open to criticism -- not to mention unchallenged suggestions that she will sacrifice newborn babies to appease the volcano gods -- but in purely cynical terms it probably made sense. When the official cameraman is rocking his line of "intact genital" wear and candidates are asked to state their positions on male circumcision as a human rights issue, it's a safe bet that an appearance by a Harper representative would be less than profitable.
Watching that debate was heartening, and instilled a new respect for the hoops a prospective MP must jump through. But the afternoon also reinforced a perception of the current political reality -- a sense of, at the very least, two Canadian solitudes. On the one hand are the Harper supporters. On the other side, almost everybody else. It's not surprising that the two groups don't mingle. But it often appears as though they are unaware of each other's existence.
Shannon Rupp recently wrote here about the many creative and often hilarious online attacks against Harper. ShitHarperDid has become a viral sensation. "This is why art matters," Rupp wrote.
Except that it doesn't, really -- not to Stephen Harper. His supporters are unlikely to be cruising web sites. An hour spent online might convince you that the prime minister is bound not only for defeat, but imprisonment. One online poll recently touted on Twitter showed Harper polling at 13 per cent. It's an enlightening survey, unless you're interested in actual electoral predictions. No, this poll is useful just for its neat illumination of the political bubble world that exists online. In spite of outrage over the G8 boondoggle and sleazebags in the PMO, Harper's poll numbers have barely budged throughout this campaign. Jack Layton's mid-campaign mini-boom has come at the expense of Ignatieff and Duceppe, not the PM.
Pirate power
At the WERA debate audience some questions focused on issues of downloading music (that from a Pirate supporter) in addition to the foreskin integrity issue. The Pirate Party's McCrea was a big hit, working the crowd like Oprah in his closing statement. But one attendee muttered angrily about the too-brief health care discussion. "All this nonsense," he said, "instead of the important stuff."
The WERA debate proved that there are certainly a handful of voters out there who can be won over with a carefully considered pro-foreskin position. More broadly, the Twitter and YouTube crowds will continue to vilify the Harper Government ™ in new and frequently hilarious ways. #RejectedConservativeSlogans was a wildly popular Twitter hashtag. But when May 2 rolls around, expect it to roll off the prime minister's back like so many spring raindrops.
Here's my #RejectedConservativeSlogan: "Bashing us on Twitter? Go ahead. We'll be at the hockey game."