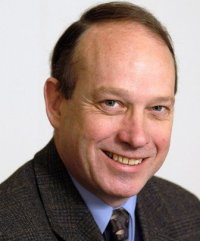 Can a Canadian industry that has been abused for more than 15 years by speculators, incompetents and in some cases, outright thievery, reinvent itself to occupy a meaningful place in a fast-changing media world?
What are the chances the new owners of Canwest's newspapers have the vision to accomplish this?
For obvious reasons, I want to believe in a healthy future for the newspaper industry. My union represents about 2,500 newspaper workers in B.C., from journalists to pressmen, from clerks to sales people and many others. For decades, the industry has been very healthy and has provided very good, meaningful jobs to many people. Newspapers have also been a vital part of the social, political and cultural life of our communities and a key sector of the marketplace.
Certainly there are challenges and opportunities to all media because of the Internet and digital technologies, from books to music to television and to magazines and newspapers. But by far, a greater challenge is to free these cultural industries from the financial and corporate predatorism that has dominated newspapers and television, in particular. The recent sale, or resale, of Canwest newspapers is just another small example of a financial process and economic system that needs to be radically rethought.
Last week, an Ontario Superior Court judge approved the sale of Canwest newspapers to a collection of investment funds. Those newspapers include some of the principal metro dailies in Canada, such as the Ottawa Cititizen, the Montreal Gazette, The National Post, the Calgary Herald, the Edmonton Journal, the Regina Leader-Post and the Saskatoon Star-Phoenix.
The impact will be especially big in B.C., where a majority of our newspapers are a part of this group and include the Vancouver Sun, The Province, the Victoria Times-Colonist and the Nanaimo Daily News. It also includes major community newspapers such as the Vancouver Courier, the North Shore News, the Burnaby Now, the Surrey Now, the Maple Ridge Times and the Abbotsford Times, among others.
The sobering price offered for this huge collection of newspapers was only $1.1 billion, about a third of the $3.2 billion paid by Winnipeg's Israel Asper in 2000. The sticker price shock comes from both ends -- those who are surprised those same newspapers are worth that much less after only 10 years ago and those who think $1.1 billion was way too much to pay. The next highest bid was Torstar, owners of the Toronto Star newspaper, for $800 million. Which raises the obvious question -- is there a future for newspapers, whether in print or online?
Reinvest in readers, reflect their values
I believe there can be a sustainable future for our newspapers, but only if their eventual owners are prepared to renew a commitment to their readers that has been severely compromised.
First, they have to substantially reinvest in content. They have to give readers something to read again. Many newsrooms have been chopped by as much as two thirds since the early 1990s. This has had a profound impact on the quality of news and opinions in your newspaper. At one time, both the Sun and Province had a vast range of beat reporters and columnists -- journalists that were experts in their areas and knew their communities and sources intimately. That provided a strong flow of news, debate and opinion that is largely missing now. Reporters were also routinely delegated to spend weeks on investigative pieces that broke issues wide open and influenced the social, political and economic debates in our province. The larger staff also had greater diversity in the reporters themselves, representing the many strains in our community.
So far, the new president and chief executive officer, Paul Godfrey, has confined himself to saying they intend to increase their Internet presence and to grow digital media advertising revenue from the current 10 per cent to 25 per cent. But if there is no reinvestment in journalism, it will be for naught. Readers are no more likely to read pablum on the Internet than they are in print.
Secondly, they need to reconnect with the values that B.C. citizens have and stop pushing a narrow agenda that does not resonate with many readers. When Conrad Black and David Radler bought these newspapers in the mid-'90s they pushed a strange hard-right ideology of social Darwinism and libertarianism that just doesn't speak to most British Columbians other than a handful of Fraser Insitute groupees. The Aspers continued that strain, which has alienated many former readers, who have fled to other news sources. A corporate media source will never become left-leaning, but a more middle-of-the-road approach that makes greater attempts to report on and invite in a wider range of opinions and debate would enhance their readership. Many readers simply do not see themselves reflected in today's newspapers.
Rein in the pirates (now US-based, mostly)
Finally, the newspapers have to become free of the financial buccaneering that has ravaged their bottom line and which I fear may continue with this new purchase.
But first, a little recent history.
The pirating began when the Southam newspaper chain was bought by Black and Radler in the mid-nineties. These papers were well-staffed and mostly free of debt and served their communities well. Black and Radler proceeded to build their empire of newspapers, some of it with debt, some with other investors' money, but all financed by hacking staff at most of the newspapers they bought.
(They also had a tendancy for helping themselves, which netted them both prison terms in the U.S. Black remains a guest of the U.S. federal prison system).
The next stage was the adroit flipping of the newspapers to the Aspers in 2000 for far too much money, putting a crushing debt on the chain. Those billions of dollars of debt had to be financed, which meant more squeezing of costs and smaller staffs. That resulted, of course, in declining readership when many realized they were getting far less than they had come to expect from their newspaper.
Now we come to last week's sale and the main question: Who are these guys?
They are basically a collection of hedge funds. U.S. hedge funds, for the most part, led by Golden Tree Asset Management of Park Ave., New York City. Your Vancouver Sun, your Abbotsford Times newspaper, and so on, are now U.S.-owned newspapers. This is a shocking development, not only in this industry but in our democracy. We have seen how intrusive previous owners such as the Aspers and before them, Black and Radler, have been in the operations of every newspaper and the opinions and views expressed in them.
The fact that a Canadian newspaper executive, Paul Godfrey, has offered to be the public Canadian face of the new company does not erase the fact that this chain is now financed and controlled by U.S. citizens and institutions. The $925 million loan owed by Canwest to Canada's big five banks has been replaced with a $700 million loan from New York City's JP Morgan bank, along with other notes and credit arrangements involving the hedge funds. (There is also a small participation by Canadian fund TD Newcrest).
'Here for a good time, not a long time'
If there is any silver lining in this, it is that this American ownership might be fleeting by the very nature of these funds. Golden Tree and others are often described in polite company as being investors in distressed situations. Or in more main street terms -- "vulture funds." Their principle role is to provide double-digit returns to their investors by finding and extracting value from entities that others may have missed or been unwilling to extract or find, perhaps because of longer time considerations. They are not about building value. As one financial columnist described them, echoing the 1980s rock band Trooper, "they're here for a good time, not a long time."
Which takes us to what comes next. Godfrey has announced that their plan is to conduct an initial public offering some time in the summer. In other words, they want to sell shares in the company which should expand the ownership, or perhaps give another player the opportunity to take control. It is possible and perhaps likely that the hedge funds may choose to exit the company at that time, pocketing their profits and moving on to the next "distressed situation," whether it is cars, carpets or carehomes. In the meantime, their primary purpose will be to extract as much value (money) as they can before moving on.
This kind of financial adventurism has got to stop. Cultural industries, which includes newspapers, need responsible, long-term, publicly minded ownership. Another model needs to be developed that places public interest ahead of private greed.
What is happening in the Canadian newspaper industry is, of course, not unique. It is a part of the broader economic mess that has been created by a blind faith in an unregulated market and a culture that rewards short-term financial returns over every other measure of value.