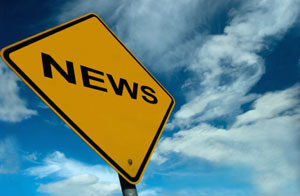 [Editor's note: On October 24, OpenMedia.ca will host a re-imaging media festival as part of the Fresh Media initiative and we're showing it live here on The Tyee. Check in with us Saturday for the big show! Find out more here: www.freshmedia.me]
Just over two years ago I, along with a network of organizations and individuals, launched the first of what would be many public campaigns to keep Canada's media open and democratic. "Stop The Big Media Takeover" was focused on the Canadian Radio-television and Telecommunications Commission's (CRTC) media ownership hearing called "Diversity of Voices." The danger was that despite a slew of recent big media mergers, the CRTC was posed to weaken cross ownership and basic media market concentration rules. In the end the CRTC actually strengthened the rules and agreed to look into funding for community TV.
While on the surface this looked like a victory for people across Canada, in reality the rules did not go far enough to safeguard diversity of voices in local broadcast markets and did not require any divestment on the part of Canadian media companies. This, despite the fact that by measures employed in a number of other countries, such as Australia, Canada already had unacceptable levels of concentration.
The fact that the CRTC's new rules seemed to be deliberately crafted to avoid challenging the current level of media ownership concentration in Canada didn't come as much of a surprise. The CRTC approved the Canwest Global/Goldman Sachs $2.3-billion takeover of Alliance Atlantis while they were deliberating on these ownership rules. It is these decisions and the CRTC's general propensity to favour big industry players over the public interest that forms the foundation of the current crisis in traditional media. The recent news of Canwest's insolvency is evidence of bad public policy combined with the greed of big media.
On Oct. 6, Canwest filed for Companies' Creditors Arrangement Act (CCAA) protection for some of its operations. Canwest's broadcasting assets, (Global Television, etc.), along with the National Post, have been awarded court protection from their creditors under the CCAA. The company has missed interest payments to bond holders and is said to have a debt load of nearly $4 billion. Certainly the big media profit-first model was bound to lead to a crisis in journalism and media production. But the CRTC could have kept many media workers and consumers safe from big media's race to bottom had they actually taken serious action to maintain a "diversity of voices."
Foreign ownership is not the answer
The Canwest takeover of Alliance Atlantis in 2007 was based on debt and equity financing from Goldman Sachs. Canwest must earn enough profit on its existing media businesses and the AAC specialty channels by 2011 in order to take a controlling equity interest in the merged company. If not, foreign investor Goldman Sachs will own the lion's share of the company. The danger now is that Canwest's debt crisis could be used for a government bail out of some sort, or worse, policy makers could lift foreign ownership rules in order to keep Canwest afloat.
As Peter Murdoch, vice president media of the Communications, Energy and Paperworkers Union said recently, "We believe that U.S. creditors are already running Canwest, and Canadians should be very concerned that asset sales will undermine Canadian ownership regulations as they did with the Goldman Sachs deal to buy Alliance Atlantis."
Lifting foreign ownership rules will surely make a bad situation worse. Instead of having to deal with an unaccountable Canadian big media conglomerate, we'll have an international big media conglomerate with even less democratic responsibilities.
A fresh approach to making our own media
The good news is that journalism and media production in general are not unsustainable; it's the big media model that is unsustainable. In looking at the Canwest job losses, the blame can be placed squarely on corporate mismanagement. The question is: who is going to fill the vacuum where big media once was?
The crisis in the traditional media industry combined with the proliferation of the most open medium in history, the Internet, has produced a historic opportunity to make media and journalism serve our communities again. We should seize this opportunity before the same big media that got us into this crisis have the opportunity to re-establish their concentration of journalism and media resources.
Now more than ever we need to support independent, community and public media so they can step into the void left by big media. The CBC, for example, receives half of what it received from Parliament 20 years ago on a per capita basis, and Canada ranks 16th out of 18 industrialized countries in terms of public financing for public broadcasting. The community media sector -- a vibrant site of domestic programming and public participation in some countries -- remains relatively weak, and independent media continues to struggle to find the support it needs to effectively compete with big media.
We need creative and independent experiments with both journalism practice and finance. Let's make a media and news ecology that's responsive, participatory and open – a fresh media system for the 21st century.
Get involved, share your ideas
On Oct. 24, OpenMedia.ca will host a re-imaging media festival as part of the Fresh Media initiative. The discussion will touch on what's working, what's not, and how we can create open and independent media to tackle the big issues in the 21st century. You can find more information at: www.freshmedia.me.