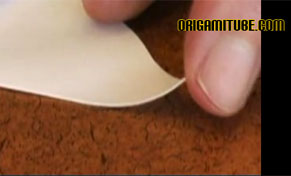 Seeking out alternatives to mainstream news may be second nature for Tyee readers but as YouTube's popularity skyrockets it's easy for viewers to get out-tubed -- a term coined to describe fatigue experienced from watching one's favourite online video -- say, The Evolution of Dance -- one too many times. Fortunately, there are plenty of options for viewers looking to expand their horizons.
Since YouTube's launch three years ago, literally dozens of satellite tube communities have sprung to life. A review of these quickly indicates that the founders and followers of these alternatubes do more than simply dabble on the Net: they are active hobbyists, members of subcultures or subject specialists looking to house videos specific to their interests. As such, many of the videos featured on alternatubes are unlikely to cross over to the mainstream, and will typically escape outsiders.
JewTubers, IslamicTubers and GospelTubers dig religion, TrekTubers revel in fan-made episode parodies and BeatlesTubers love them some Beatles tribute band covers.
Where else would you go aside from OrigamiTube to find out how to fold an origami polar bear or to CardPlayerTube to learn to read hands in Texas Hold 'em? Home handymen can learn how to build a "quick and easy work bench" on the DIY site GarageTube, while activists search CitizenTube for the latest social change campaign, and educational videos abound on sites like TeacherTube and SchoolsTube.
But there's more than the wacky and wonderful floating around the "tubiverse." Like much of the Internet, there are a disproportionate number of porn-Tubes offering different strokes for different folks (so to speak). This can make searching for your Tube community a challenge -- AnimalTube, for instance, features something more than just animals. So some patience and creativity may be needed for obscure interests. Still, if you're looking for a tube for Greeks, chances are good you'll stumble across GreekTube. If you have an interest in shoes, google "Shoe" and "Tube" and you'll get "ShoeTube," a site for women who love shoes.
For a listing of some of the best (and the worst) alternatubes, check out Wired's guide.