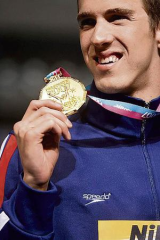 The lights went out in Georgia as oil ran out everywhere.
Seventy-two-year-old Republican presidential candidate, John McCain, forgot how many houses he has and was forced to reassure votes that he's not senile, just stinkin' rich.
Democratic presidential candidate Barack Obama appointed U.S. Senator Joe Biden as his running mate, prompting a delighted Biden to use exact the same acceptance speech Al Gore used when he was named by Bill Clinton.
A storm blew the media away from the Republican convention on the anniversary of Hurricane Katrina, proving God may actually be a Democrat.
Canada's getting a new porn channel and Prime Minister Steve started moaning about an election, after deciding a fixed election date wasn't as interesting as a broken Liberal party.
The BC Ferries were renamed "The Queen of Delays" and "The Queen of Road Rage."
The Green Party got its first MP, inspiring Cheech and Chong to reunite.
A new poll shows the NDP is leading the Liberals in B.C., prompting Premier Gordon Campbell to enroll in a Zen class with Vancouver Mayor Sam Sullivan.
Soon to be overpaid Swedish superstar Mats Sundin's fate remained a mystery, although rumour has it he's currently skating for Godot.
And Canada's best athletes went to Beijing and all they brought home was this lousy T-shirt.
Now let's look back at what wasn't working before Labour Day.
This polar bear is deceased; this is an ex-polar bear
The Republicans proved they have a sense of humour when presidential candidate John McCain announced that his running mate would be former Monty Python alumni Michael Palin. Palin's first act as vice president will be establishing a U.S. Ministry of Silly Walks. Hang on, McCain went for Sarah Palin? Seriously? She's about as funny as drilling in the Arctic Wildlife Reserve.
As Governor of Alaska, Palin threatened to sue the APA if they added polar bears to the endangered species list.
However, she apparently has no objection to declaring them "extinct."
The selection of Palin is fantastic news for embittered Hillary supporters who now get the chance to prove their true allegiance to the sisterhood, by electing a woman who might actually be conservative enough to repeal their right to vote.
The audacity of hype
The Democrats named America's first black presidential contender, while many Democratic voters decided they weren't "comfortable" with a guy raised by a single mom who shares all their core values because he's, um, from Hawaii and eats shave ice. Yeah, that's it… It's the shave ice factor.
Obama's chief rival for the Democratic crown, Hillary Clinton, delivered an impassioned plea for party unity and amazed the crowd with her ability to keep a straight face.
Meanwhile, former U.S. presidential candidate John Edwards bravely admitted to having an extramarital affair, months after he read about it in the tabloids.
Hockey Nut in Canada
Election fever hit Canada as millions of Canadians prepared to vote for the new theme song for Hockey Night in Canada. (If you want a hint, vote for my song...)
Prime Minister Steve Harper formally apologized for the Komagata Maru incident, in which almost 400 Indian refugees had their boat turned away from Canada in 1914. Steve vowed that if re-elected, he'll only keep refugees out with draconian immigration policies.
Texters RIpppppppppp
A new study shows an increase in deaths due to people texting while walking, cycling and driving. LOL!
Major league baseball has finally added instant replay. However, since this is baseball, slow motion replay is considered redundant.
Georgia peachy
Russia invaded Georgia, reviving the specter of "The Cold War" when the U.S. government responded by threatening to... scold the Russians really, really sternly and maybe boycott the next Russian Olympics or something.
The U.S. Center for Disease Control announced that the infection rate for HIV in America is almost 50 per cent higher than previously reported. Asked to explain the error, a government official replied, "Damn, you mean we were supposed to count black people?"
Lip-synching sunk
The world's media descended on China and discovered that the worst human rights violation in the country was that a child was forced to lip synch during the opening ceremonies.
U.S. swimmer Michael Phelps won eight gold medals and broke a jillion world records. However, rumours continue to swirl that while Phelps tested negative for steroids, he tested positive for gills.
In fact, no major medal-winning athletes tested positive for steroids at the Beijing Olympics, conclusively proving the value of holding the Olympics under a regime with absolute power over everyone involved... NBC.
Gilligan's Island: The Next Generation?
U.S. networks are developing new versions of Beverley Hills 90201, Hawaii Five-O and Knight Rider. The networks are hoping the new old show will draw in viewers enchanted by the nostalgia... of the days when people actually watched TV.
The XXX Files
David Duchovny is in rehab for sex addiction. Duchovny opted for rehab after previously attempting the more traditional cure... marriage.
Meanwhile, Canadian broadcasters are responding to the challenge of the Internet by launching a new channel for people who spend most of their time watching videos online. The new all-porn channel is called Northern Peaks and will feature at least 50 per cent Canadian content. The station's motto: "Ohhhhhhhhh Canada... Oh baby... Ohhhhhh Canadaaaaaaaaaaaa."
Related Tyee stories: