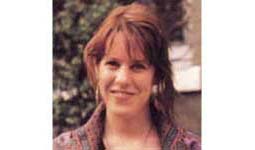 TheTyee.ca
That journalism is in a sorry state is rarely a news story. Who would run it? But when Patricia Pearson resigned from the National Post last spring to protest her paper's coverage of the Iraq War, she didn't quietly exit stage left.
Her article "See No Evil, No More" published (no doubt with considerable glee) by the Post's main competitors at the Globe & Mail, resounded across the country. It added fuel to a growing debate over the impact on democracy of the concentration of media ownership in Canada - particularly with regard to the Post's controversial proprietor, CanWest Global Corp., whose other newspapers in Canada include 10 major metro dailies and 27 smaller daily, weekly and community papers throughout British Columbia, and whose TV holdings reach 94 percent of English-speaking Canadians.
After September 11, debate, wrote Pearson in her now-famous adieu, "was trounced at the Post by a sort of Shock and Awe campaign against any liberal position…." What she observed reflected in the National Post's editorial pages was not the America she knew and loved, but "a cultish adoration" of "American power unleashed" and a vision of America that "blatantly favours the rich, displays a breathtaking indifference to the environment, crushes civil liberties, manipulates patriotism by stoking fear, insults its allies, and meets skeptics with utter contempt."
Fed up with self-censorship, the survival strategy of many a beleaguered journalist in an environment where the choice is too often between acquiescence and unemployment, Pearson submitted her resignation. A veteran journalist who has written for USA Today, the New York Times, the Guardian, and The Times of London, Pearson is also the recipient of the National Magazine and Author's Awards and the Arthur Ellis Award for her groundbreaking book on women and crime, When She Was Bad.
Media "mythmaking" after 9/11
But it was the subject of media "mythmaking" in the aftermath of 9/11 that drew an audience concerned about declining media democracy to her talk Sunday, November 16 at the Vancouver Public Library.
September 11, Pearson told the assembled, was a "galvanizing moment" in journalism. Since columnists must address the issues of the day--even when they don't understand them--complexities rapidly devolved into knee-jerk sentiment. In America, said Pearson, pundits fell into two camps: the first composed of "sentimental jingoists" who offered up their rendition of "America The Beautiful," and the second, epitomized by Ann Coulter and Daniel Pipes, who expressed "a previously unvoiced bigotry against Arabs and Muslims."
Pearson quoted Paul Krugman, the noted Princeton economist and New York Times columnist, who wrote, "Any American who tries to go beyond 'America good, terrorists evil,' who tries to understand--not condone--the growing world backlash against the United States, faces furious attacks delivered in a tone of high moral indignation." For what Pearson called a "manipulative" American administration, blessed with a supine press, 9/11 spelled opportunity.
While Canadian journalists could have stepped into the gap left by a paralyzed American press, many turned on their own nation instead. "In short order a nasty scolding increasingly anti-Canadian, anti-French, anti-Muslim stance had cohered into a consistent editorial position for the National Post," said Pearson. Being there "was a lot like being an ant trying to shout in a hurricane," she said, adding that the Post started out with, and still maintains--among those staffers who haven't yet found their "escape hatch"--a talented team that has included liberal and apolitical journalists. In the absence of a skeptical North American press, however, it was the international media which took up the task, including the BBC, the Guardian and the Arab network Al-Jazeera.
Under a climate of fear and self-censorship, Pearson said, George W. Bush's sound bites were aired without scrutiny, such that 69 percent of Americans came to believe that Saddam Hussein and 9/11 were linked. However when Bush publicly refuted that link, papers such as the Washington Post did not even bother to run the story. But at least, Pearson noted, in most U.S. cities alternatives exist, and what one paper doesn't cover another may. Not so, she said, in places like Vancouver, where CanWest holds a near monopoly.
Voices muffled
What price must journalists pay should they diverge from the pack? Pearson riffed off a partial list of journalists who have been censored or fired by CanWest Global for their views: Peter Worthington, father-in-law of David Frum, who wrote a piece critical of CanWest and had his columns pulled from the Windsor Star; Doug Cuthand, a First Nations columnist who wrote a piece comparing Palestinians to Canada's natives, and had it spiked; Stephen Kimber, columnist for 15 years with the Halifax Daily News who quit after his column was pulled; Lawrence Martin, fired by CanWest for his views on Chretien; and four reporters at the Regina Leader Post who were suspended for complaining that CanWest had censored a story by a fellow reporter.
With due professionalism, Pearson refrained from criticizing the Asper family at the helm of CanWest Global and instead allowed CEO Leonard Asper to speak for himself by quoting from his recent speech on Israeli-Palestinian coverage in which he accused journalists of being socialists, anti-Semitic, and/or just plain lazy. (Nor did she refer to the controversy surrounding the Post's founder and previous owner Conrad Black, who made his own habit of inappropriate editorial interference in Canadian newsrooms, and now stands accused of receiving millions in unauthorized "payments" from the public company he headed.)
Pearson's lecture, organized by ADALA, the Canadian Arab Justice Committee, avoided taking sides in the ongoing Middle East debate. Rather, it called for a return to a plurality of voices in what has become a one-note media chorus.
If, as Pearson observed, "Americans are very busy entertaining themselves to death," Canadian journalists, from their observation posts on the outskirts of empire, have a critical role to play.
Deborah Campbell is a Vancouver writer and associate editor at Adbusters magazine. Her book of reportage, This Heated Place, will be released in the U.S. this spring.