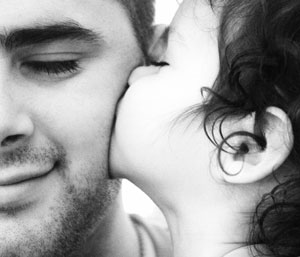 The cynics among us tend to assume that Father's Day is a creation of greeting card companies and retailers seeking to drum up sales. In fact, it originated in the efforts of two American women over a century ago.
Grace Golden Clayton organized the first Father's Day, a one-time event on July 5, 1908 to honour and remember the 362 workers, many of them Italian immigrants, who died the previous December in the infamous Monongah Mining disaster in West Virginia. She is quoted to have said, "It was partly the explosion that got me to thinking how important and loved most fathers are. All those lonely children and those heart-broken wives and mothers, made orphans and widows in a matter of a few minutes." The mine explosion was one of the deadliest industrial accidents in American history, leaving 260 widows and more than 1,000 children without fathers.
However, Sonora Smart Dodd from Spokane, Washington is most commonly credited as the founder of Father's Day. A church sermon about the newly recognized Mother's Day inspired Dodd to lobby local churches to celebrate a Father's Day in June 1910. She had deeply respected and admired her father, a widowed American Civil War veteran who kept his family together after his wife's death in childbirth, raising his five young sons as a single parent on a rural farm with her help.
Spurred by Dodd's concerted efforts over several decades, the 1910 celebration in Spokane spread to other cities across the U.S. Unlike the founder of Mother's Day, Anna Jarvis, who battled against the commercialization of Mother's Day, Dodd supported the National Council for the Promotion of Father's Day, an association of menswear retailers and trade groups that was formed in the 1930s to market the holiday and lobby for its official recognition. Eventually a 1966 presidential proclamation declared the third Sunday of June as Father's Day, which was followed in 1972 by a congressional resolution establishing the permanent national observance of the holiday in the U.S., which led to its adoption in Canada.
Wriggling free
For me, the holiday has never been one about the stereotypical cards, neckties, and sporting good gifts. While I was growing up, my family's celebration of Father's Day was in the same spirit as the day of remembrance that Grace Golden Clinton had envisioned, a time to remember and mourn the parent we'd lost to cancer.
Our mother would drive us out to Burnaby to put flowers at his grave, then we'd have a subdued lunch at a noodle or congee restaurant somewhere along the route home. During the drive to and from the cemetery, I'd think about my father, compare him to the other fathers I knew, absent or present, distant or involved, cold or affectionate. I'd examine and re-examine the fragmented memories of my few interactions with my dad while I was the typical self-absorbed pre-teen -- the one time I inadvertently told him to "shut-up" when he was trying to talk to me, occasions where I struggled frantically out of his grip when he tried to teach me to swim on my back, all the silences and missed opportunities to have a real conversation.
As an adult, I've written many poems based on those fragments as a way to understand him, myself, and human relations in general. And perhaps my experience of absence acts as a kind of a magnifying glass as I witness and try to capture in words the small acts of tenderness between some fathers and their toddlers, or the pride shining on their faces as they lift their kids high up in the air in the sunshine or hold their kids' hands walking to school. It has certainly led to my doing what I can as a single parent to foster the vital and loving relationship my son has with his father.
When Father's Day comes around, I now think of Michael Ondaatje's simple, short poem "Bear Hug," about a father's pang of remorse upon suddenly realizing how he has taken for granted the significance and depth of his young son's love. Or the joyous poems by local poet Matt Rader about his daughter, Neela, and the depth of their bond. I also think of American poet, W.S. Merwin's moving poem, "Yesterday" about an adult son's regret and guilt over unnecessarily cutting short his last visits with his elderly father.
Beyond the clichés
There are obviously some fathers who have at times been negligent, cruel or abusive to their children. Patrick Lane, the Governor General award-winning B.C. writer, has written a series of powerful poems about his iconic father, as has notable American poet, Sharon Olds about hers. More recently the essays of award-winning Ontario writer, Susan Olding describe her changing relationship with her alcoholic pathologist father in her book, Pathologies. In this vein, one recalls Philip Larkin's notorious and oft-quoted poem, "This be the verse," about the emotional damage parents can inflict on their offspring.
However we may feel about our fathers or about fatherhood, our memories and experiences (or lack thereof) transcend the clichés and stereotypes contained in standard greeting cards. Keeping in mind the original intent of Father's Day to both recognize the depth of loss and acknowledge the significance of presence, we can reclaim what has been commodified and commercialized out of recognition, and fashion our celebrations or commemorations in a way that is true to our own experience.