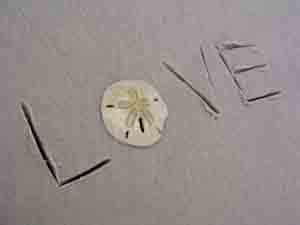 Florists, chocolate shops, drugstores and restaurants have been gearing up for the annual day to commemorate romantic love. Red and pink hearts abound in window displays and store aisles everywhere. But rather than inspiring thoughts of love and celebration, the day might trigger feelings of obligation, envy, or even dread.
Many of us have spent more years out of a relationship than in one. And certainly there are at least as many dysfunctional relationships around as there are blissful ones. Valentine's Day can seem exclusive and exclusionary, as well as manufactured and contrived. Most of us at some point in our lives have felt like the Valentine's equivalent of a Scrooge or Grinch. But perhaps something positive can be salvaged for even the most cynical among us.
The origins of Valentine's Day are murky. Saint Valentine could be one of at least three possible martyred saints recognized by the Catholic Church, about whom there are a number of legends. Around 498 AD, Pope Gelasius declared Feb. 14 to be Valentine's Day, possibly to neutralize the practice of an ancient pagan fertility festival, Lupercalia, celebrated near that date. By the 17th century, St. Valentine's Day was a popular holiday in England, with the exchange of handwritten notes or tokens of affection becoming common. With industrialization, advances in the printing press and development of a universal postal system, printed cards grew popular. In the 1840s, Esther Howland, a young woman in Massachusetts, started up a highly successful small business producing Valentine's cards similar to those made in England. Her efforts led to the popularization and mass production of Valentine's greeting cards in North America.
But before buying a mass-produced Valentine's card, or alternatively, wallowing in bitterness and loneliness while feigning complete indifference (my favourite approach in the past), why not consider taking the emotional equivalent of a "slow food" approach to the theme, taking the time to read -- or even write -- a poem about love of whatever kind, be it nascent or longstanding, sexual or divine, erotic or fraternal, reciprocated or unrequited, found or lost, or some combination of the above?
Prisoners of love
One of the oldest known valentines, a poem the Duke of Orleans wrote to his wife in 1415, is on display at the British Library in London. Admittedly, being imprisoned in the Tower of London afforded the Duke the time to write it. Centuries later, the currently imprisoned Chinese poet, Liu Xiaobo who was awarded the Nobel Peace Prize in absentia last year, wrote a beautiful poem to his wife about her long wait for his release.
Of course, incarceration is not a necessary precondition to reading or writing poetry -- for some of us anyway. But finding something truly original when so many have written on the same subject can be a challenge. The favourite lines "roses are red, violets are blue" can be traced as far back as Edmund Spenser's 1590 epic, The Faerie Queene, with the longer version found in an 18th century collection of English nursery rhymes. The red rose theme arises yet again in the 1794 song, "My Love is Like a Red, Red Rose" by Robert Burns, who documented traditional Scottish folk songs during the last decade of his life. And of course, e.e. cummings incorporated references to the rose to marvelous effect in his famous poem from 1931, "somewhere i have never travelled, gladly beyond."
In more recent times, poets have subverted the usual romantic or sentimental clichés by employing fresh, unexpected metaphors or making unusual comparisons that startle the imagination. Consider the poem, "Valentine" by Britain's first woman poet laureate, Carol Ann Duffy, in which the narrator offers her lover an onion instead of a valentine. Or Fleur Adcock's tart, nasty, and funny (unless you're nursing a broken heart) "Advice to a discarded lover" that compares a past object of affection to a maggot-laden corpse.
And love poems do not have to be of the romantic or sexual kind at all. We can love many different things in many different ways. A large proportion of poetry has some aspect of love at its foundation, whether it is about a particular person or animal, about nature, or about humanity and life itself. Think of Margaret Atwood's poem about her sister's cat, or Bronwen Wallace's kaleidoscopic poem depicting ordinary people everywhere, "Common Magic".
Showering affection
The words and descriptions in a poem don't have to be grand or philosophical. In fact, the use of specific and concrete images or events as opposed to the exclusive reliance on generalized abstract sentiments usually results in a more effective, vivid and intimate poem. It's the classic "show rather than tell" rule of literary writing. "Tell all the truth but tell it slant," wrote Emily Dickinson. Chilean poet Pablo Neruda is famous for his love sonnets, but one of my favourites is his "Ode to my socks" from his book, Elemental Odes or Odas Elementales. It brims with affection and appreciation for a friend who had knit him a pair of socks. Or look at local poet Russell Thornton's unsentimental yet supremely loving portrait, "My Mother and the Rain", which shows how his mother attempts to convey wonder and delight to her four young sons by ushering them out to the back porch to listen to the rain and ends with a magical moment at a bus stop.
And if you still want to read or write a conventionally romantic poem, the same principle applies. John Donne's wonderful, "The Sun Rising", where the lover/narrator chides the sun for waking him and his sweetheart, perfectly conveys that sense new lovers have of being at the centre of the universe.
Even if we are currently in a bitter or curmudgeonly state, we can know that there is at least one person or thing in our lives that we have cherished at some point: a family member, a friend, an animal, a special place in nature or in time. Taking the time to reflect on love, whether through poetry or not, whether we are in love and are loved or not, means we are making space for something precious and real in our hectic, sometimes fraught lives. Even if actual love may indeed waver or change, surely it is worthwhile to touch upon that aspect of our humanity once in a while, be it on Feb. 14, or any other day of the year. As Philip Larkin stated in "An Arundel Tomb," "Our almost instinct almost true:/What will survive of us is love."
Care to share a love poem of your own? Or a favourite? Please do, in the comment thread below!