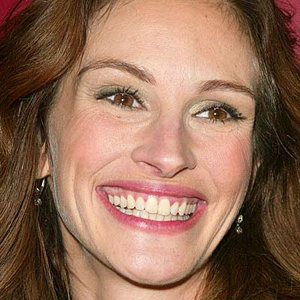 There's a bit of a feel-good war going on this week. Eat Pray Love hits theatres today and audience members' happy engines are revving.
Power to them. That kind of feeling is in short supply right now. Whether freshly divorced or not (Eat Pray Love is, after all, a post-break-up, autobiographical tale about a woman who finds herself and triumphs after despair), there are plenty of people suffering from woes inflicted by the housing market, job market, or general life malaise who could also do with a little balm.
Fresh from a break-up myself, I've taken some inspiration from the book and movie, and if you offered me a copycat trip around the world, I'd be at the airport within a few hours. Yes, I'd rather be in Rome or India or somewhere else breathing deeply and eating and pondering the joys of life. Even though, of course, I love typing and online shopping and doing the laundry and what-not.
And yes, it's fun to watch Julia Roberts smiling broadly (with a non-frozen forehead: more on that in a minute) as she sinks her teeth into another piece of pizza. Yes, I'd like to sit on a piazza, gain 10 pounds from doing the same, then buy another pair of jeans after lunch so I can do it again tomorrow. Or at least, I'd like to lounge around here, while watching the movie, unconcerned about my emerging pizza gut, wrinkles, disheveled clothes and all.
So maybe it's just because I'm not basking in the Italian sun that I see some shadows in this sunny scene. But for me, the wrinkle in all of this feel-goodness is the wrinkles.
'Your face tells a story...'
It's great to see Roberts' subtle facial crinkles. Having hit my mid-30s, it surprises me how often I notice the new crinkles in the mirror, and how seldom I see them on the silver screen, which has to lead to a kind of culturally induced body dysmorphia, given that what we see around us doesn't reflect what we see in ourselves. So I was already pretty sure I wasn't alone in smiling a little more broadly and genuinely (and wrinkled-ly) when I saw a movie where the actor didn't have frozen-face syndrome.
In fact, much of the reaction to the press about the movie has been over a quote by Julia Roberts in this month's edition of Elle. In the article, Roberts says, of her Botox-free face, "It's unfortunate that we live in such a panicked, dysmorphic society where women don't even give themselves a chance to see what they'll look like as older persons. I want to have some idea of what I'll look like before I start cleaning the slates. I want my kids to know when I'm pissed, when I'm happy, and when I'm confounded. Your face tells a story... and it shouldn't be a story about your drive to the doctor's office."
The comments had such an impact on the pop culturesphere that this week, Teri Hatcher, inspired by Julia Roberts, posted an album on her Facebook page, called Oy with the Botox!!! in which she posts pix of herself, and writes, "Out of the bath getting ready for bed. Thought about all those damn critics of my face. Love it or hate it, my face that is, no surgery, no implants, no matter what 'they' say. Decided I'd shoot myself in [sic] to reveal some truths about 'beauty' and hope it makes you all easier on yourself. Did I every [sic] toy with fillers or Botox over the years? yes. Tell me does this look Botoxed to you? Yes I am alone in my bathroom naked in a towel on behalf of women everywhere trying to make a point. Women YOU ARE BEAUTIFUL."
Here me ROAR! Err... roar?
On the one hand, I want to cheer. Don't you? How could anyone not be all for women feeling they don't have to be altered in any way -- emotionally, physically, psychological -- in order to be acceptable to the world and in order to feel good? I've certainly written about the perils of plastic surgery and cosmetic treatments, and the damage that culture does to women's bodies and psyches, and would prefer to live in a world where there was no cosmetic enhancement at all (I'd also kind of like a clothing uniform, but that's another story).
But on the other hand, at this point in the cultural cosmetic matrix, saying no to Botox is a kind of a luxury, and a (unintended) jab against the less powerful. Especially as Julia Roberts goes a step further and makes it seems as if it's just women simply not "giving themselves a chance," to grow old gracefully, rather than bowing to extreme pressure. I imagine that most people who read The Tyee haven't stepped foot in a clinic that sells facial poison, but it's impossible to pretend only a small, vain minority of women use it, or that those who do, do so lightly. And much like when the most elite of the technorati shut down their Facebook accounts a few months ago -- since only the connected can pull the plug and survive in the spotlight -- saying no to a powerful pressure all women face is a privilege, a privilege that requires power.
Botox is nearly ubiquitous. Like cancer, we all know someone who has it; unlike cancer, we all know plenty of people who want it. Botox sales were up about eight per cent last year. And it's primarily due to middle class women. About 60 per cent of those planning to have cosmetic medical procedures have an annual household income of $30,000 to $90,000, according to the American Society of Plastic Surgeons, and roughly 86 per cent of them are women. And among women of middle and working classes, their main reason, though of course there are many, is to keep them looking young and vigorous enough to keep or get a job.
Don't bo-tax my botox!
It's this economic imperative that lead one of the U.S.'s most prominent feminists, the National Organization for Women's president, to speak up against a proposed tax that would have been applied to Botox (nicknamed the Bo-Tax). She seemed a somewhat strange bedfellow (bedmistress?) with wealthy drug manufacturers and surgeons when she joined the fight. But a few months ago, during the bru-ha-ha, Terry O'Neill said to the New York Times that many middle-aged women who have lost jobs consider cosmetic procedures and surgery in order to impress employers. "They have to find work," Ms. O'Neill said. "And they are going for Botox or going for eye work, because the fact is we live in a society that punishes women for getting older." She said standing up for the rights of middle-aged women to access cosmetic enhancement is part of the work of contemporary feminism.
"Could this be the same feminist movement that in 1968 filled a 'Freedom Trash Can' outside the Miss America Pageant in Atlantic City with bras, girdles and false eyelashes to protest the 'ludicrous beauty standards we ourselves are conditioned to take seriously,' as Robin Morgan, an organizer of the protest, put it at the time?" asked Judith Warner, a New York Times columnist.
Warner also concluded it was. She wrote that we have to be realistic about what's happening in the world, and to do otherwise is idealistic and foolish. "You control what you can control. And so many middle-aged women feel particularly out of control now, as indeed they are, in these life-plan-wrecking economic times... How disfiguring it can be when reality bites."
So, yes, of course it's possible to feel good, be successful and find happiness without Botox. To feel better, even. To eat, pray and love without cosmetic enhancement. And it would be a much happier world without those "ludicrous beauty standards."
But let's just be honest that for many women, going Botox-free is more difficult than just following Roberts' delightfully wrinkly lead.