A few years ago, I got an email from someone who was convinced they had met me on an international flight from China. The person was so certain that they almost convinced me that the meeting had taken place. But I've never been to China in my life.
For a few moments, I felt reality waver, like highway heat shimmer breaking up the horizon. Could I have flown to China, run into this person and somehow simply forgotten? It was only a fragmentary pause, a quick rift, before my rational mind reasserted itself. But for an instant, something else hovered into sight, namely that reality isn't always as concrete as you think it is. "Think" being the important bit.
The ability of the human brain to encompass, imagine and even experience things that never actually took place is at the centre of Vancouver choreographer Joshua Beamish's new work Source Amnesia.
The term alludes to "the inability to remember where, when or how previously learned information was acquired, which can lead to untrue memories created when a real memory is overlaid with false suggestions."
Fast forward to a quiet Tuesday morning in Vancouver, where Beamish and members of his dance troupe MoveTheCompany are rehearsing the new work.
The performers, dressed in sweatpants, T-shirts and leggings, run through two different excerpts. One section buzzes with anxiety, fuelled by a propulsive metronomic score that informs the movement. There are multiple synchronized phrases imbued with contemporary angst. Disconsolate expressions, broken gestures and the ever-present pressure to be one with the greater collective give rise to a quality of low-level dread that feels endemic to the current moment.
In another section, the performers take turns bearing the weight of one of their members in an extended series of lifts that slide and glide in sinuous syncopation. This twining interplay, filled with shifts of weight and balance, is more languid, but also freighted with emotion. It speaks to the idea of caregiving. One person is borne aloft, upheld by the support of others.
As the dancers spin, turn and flail, one might be hard pressed to see how an abstract concept like source amnesia relates. How to put flesh on the bones of an idea and make it corporeal is always the challenge with a non-narrative artform.
As Beamish says, he didn't want to be overly prescriptive about the work. He wished to leave open a certain ambiguity that can accommodate different readings and interpretation. Which is fitting, given that the subject of Source Amnesia is the plasticity of the human brain, alongside its compulsion to fill a void.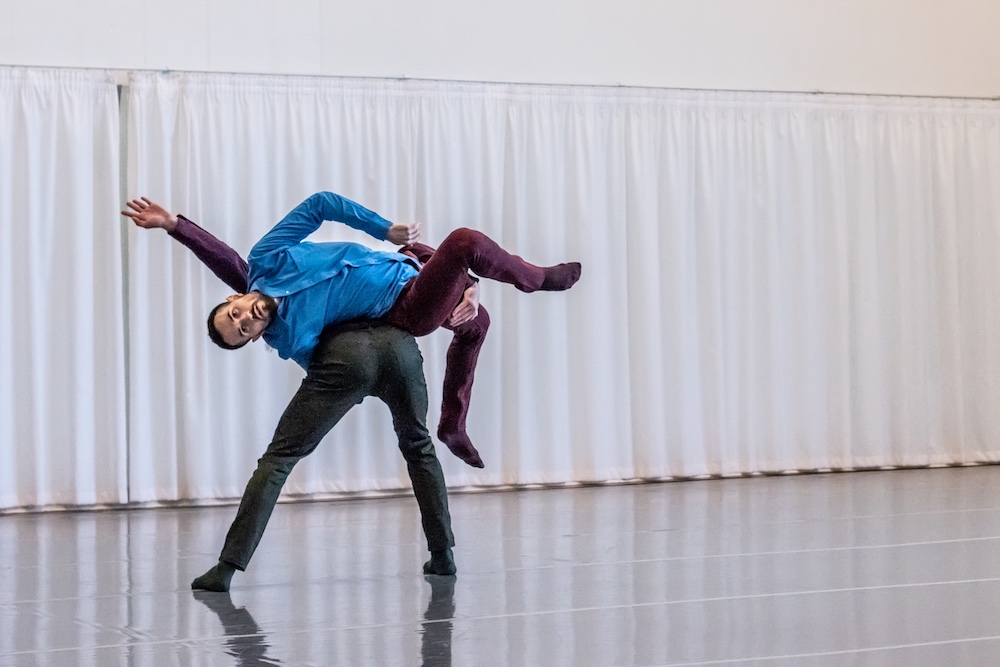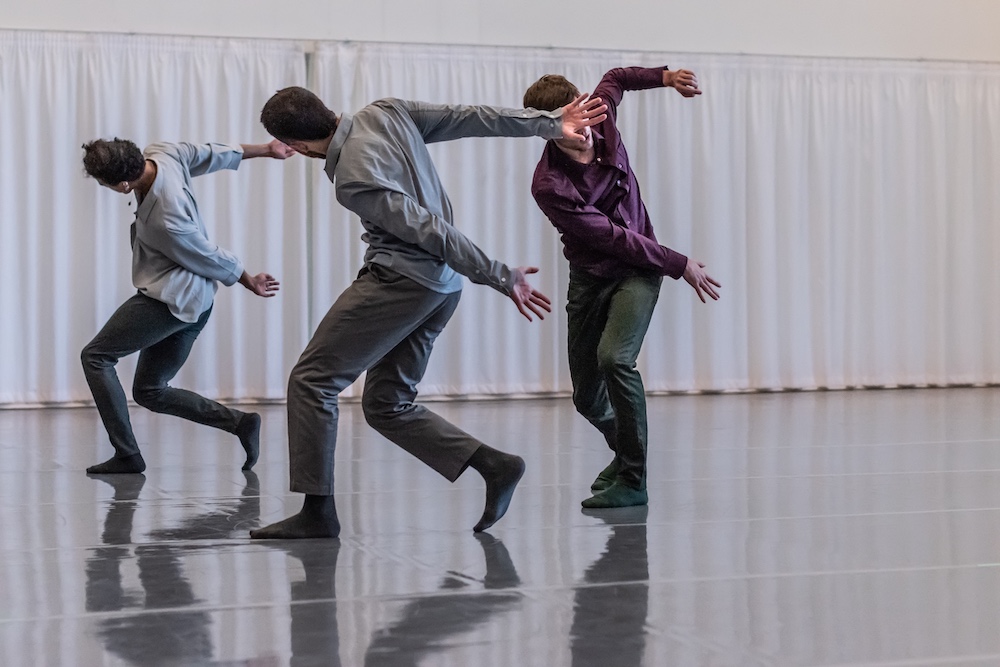 Memories or dreams?
The idea for Source Amnesia surfaced when Beamish travelled to Iceland and came across the story of the Icelandic Six, the chilling moniker for six double murder suspects who were arrested for a crime that bore no forensic evidence or witnesses in 1974. The story was so odd that it gripped the country, and later became the focus of a documentary film.
The case fanned out from the mysterious disappearance of two different men in Iceland. It prompted the largest criminal investigation in the nation's history. The double-murder case took a strange turn when a young woman named Erla Bolladottir confessed that on the night one of the murdered men disappeared, she had a dream that the father of her newborn child and a group of his friends were talking about it.
Convinced that Bolladottir's dream was in fact a repressed memory, the authorities subjected the group to intensive interrogation including threats, solitary confinement and sleep deprivation. Later, the case was deemed a classic example of memory distrust syndrome, a condition where people in moments of intense emotional stress begin to question their own recollections and can be manipulated into believing entirely fictional experiences. It was later proven that none of the people charged were actually guilty of the crime.
For anyone who has experienced it, memory distrust syndrome is probably wildly discombobulating. But even on the most minor scale, there is something about the brain's ability to entertain other possible variations or versions of the truth that is fascinating stuff. False memories, fake news and the general unreliability of the human mind are complex and slightly terrifying.
The implications of source amnesia and false memories can be extremely ominous both personally and societally. It's not a straight path from failing to recall information to the current corrosive mistrust that has spawned fake news, anti-intellectualism and outright violence. But there are correlations.
Long before any of the most recent assaults on reality took place, neuroscientists Sam Wang and Sandra Aamodt published a fascinating article in the New York Times about how your brain lies to you.
The two summed up their findings thusly:
"The brain does not simply gather and stockpile information as a computer's hard drive does. Facts are stored first in the hippocampus, a structure deep in the brain about the size and shape of a fat man's curled pinkie finger. But the information does not rest there. Every time we recall it, our brain writes it down again, and during this re-storage, it is also reprocessed. In time, the fact is gradually transferred to the cerebral cortex and is separated from the context in which it was originally learned. For example, you know that the capital of California is Sacramento, but you probably don't remember how you learned it."
Source amnesia isn't merely about people failing to remember where they initially heard something, but more dangerously, being unable to discriminate between lies and truth. "Even if they do not understand the neuroscience behind source amnesia, campaign strategists can exploit it to spread misinformation," Wang and Aamodt write.
Even if a lie is later to be proven just that, the mere fact of hearing it makes it harder to differentiate between what is real and what is made up.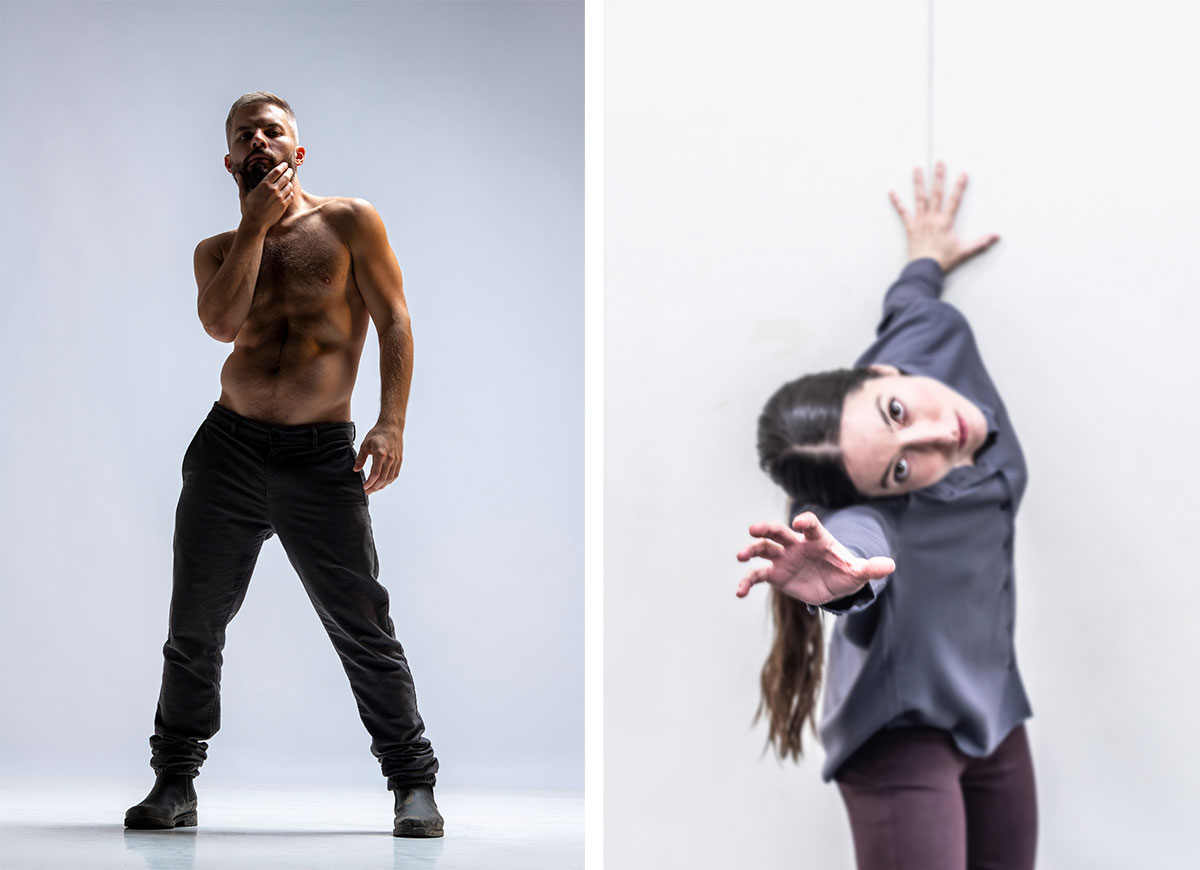 A meditation on slow erasure
How to translate this kind of story into a dance piece? It doesn't immediately scream contemporary choreography. In the press material about the work, Beamish describes the current conditions that led to exploring these ideas including social media and the rampant speed with which misinformation can be exchanged and spread. But there is a more intimate and personal aspect to the work.
Both of Beamish's grandparents experienced dementia. In the description of Source Amnesia, he says, "I grew up very close to one of my grandmothers and she was a major supporter of my training and early career… and yet, for much of my adult life, she didn't know who I was anymore. I often wondered if she knew herself. Who did she see when she looked in the mirror?"
The slow erasure of a person suffering from cognitive decline adds a profound, familial aspect to the work that is clear and immediate, even in the short excerpt offered in the rehearsal.
In talking about his own experience with his family, Beamish is forthcoming about the strangeness of the division between mind and body that takes place with people living with dementia. The experience becomes a form of disassociation. "Even though the person is still [physically] here, in some sense they're already gone," he says.
Beamish is clear that the new dance work is not a linear narrative, but an interrogation into the grey territory between the more black and white polarities of fact and fiction. This tonal landscape is "a new level of intellectual challenge that requires the performers to use their skill set very differently." As he explains, there is a need to separate the emotional experience from what has to happen. "What is investigative versus what is architectural."
Beamish is clear that dance always has political implications. The material he's working with finds echoes in the daily news cycle as fabrications and the ongoing warp of facts continue apace. He notes that the current work isn't so much about political themes as it is concerned with "social observation, more reflective and investigative about what it means to be alive right now."
The work is a reminder that dance, with its capacity for nuance and abstraction, is able to lift and carry some of the hardest and most challenging parts of human experience. It provides expression to the ineffable, the inchoate in the curl and swell of bodies moving together and apart.
'Source Amnesia' runs Jan. 13 to 14 at the Vancouver Playhouse.