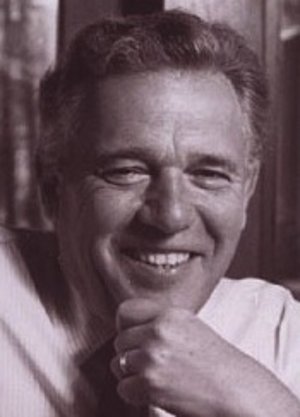 The Art of the Impossible: Dave Barrett and the NDP in Power 1972-1975
Geoff Meggs and Rod Mickleburgh
Harbour Publishing (2012)
Reading this book is like opening your old high school yearbook after many years: strange, yet instantly familiar.
Were we ever that young? How could we have dressed like that? Oh my God, the hair! What jerks some of our classmates were! And why didn't we ever get over that Grade 11 crush?
Custodians of our classmates' youth, we look at their faces in the wistful light of hindsight. We know who succeeded, who failed, who vanished without a trace -- including ourselves. Like kids everywhere, we were hopelessly self-absorbed, and certain we'd change the world.
As Geoff Meggs and Rod Mickleburgh point out in their superb book, some of us really did change the world. Forty years ago, the still-new New Democratic Party (NDP) actually took power in B.C. and changed it -- usually for the better. But the NDP and the rest of us paid a high price for its success.
The book is a reminder of how much we've changed, and how much we haven't. Since at least the days of Dunsmuir's conflicts with his coal miners, B.C. has been a class-war battlefield -- a proletarian province ruled by a hard-nosed minority of wealthy entrepreneurs and their political agents.
Then as now, the minority's first policy has been garage-sale economics: Drag all the stuff out of the basement, junk or heirlooms, and sell it for a song. Their second policy: Keep the proles out of power.
So when Liberals or Conservatives as single parties couldn't beat the CCF, they formed a coalition. When the coalition broke up, W.A.C. Bennett renewed it under Social Credit, and ruled for 20 years.
Wacky, indeed
Those who don't remember Wacky Bennett have no idea how badly he ran the province. Yes, he created BC Ferries and BC Hydro -- but he also gave away billions to the Americans in underpriced energy, and governed as a one-man operation.
His legislature was filled with part-time MLAs who didn't even have a question period, or a Hansard to record their deliberations. Social services were abysmal. Education was just good enough to school a new generation that -- having been strapped when it misbehaved -- dreamed of something better. (A big investor in that era once told me Bennett was "terrified" of educated people.)
Bennett was an astute politician who easily strapped his early adversaries in the Co-operative Commonwealth Federation and then its successor, the NDP. But he was growing old and out of touch. Dave Barrett, a kid from the proletarian East Side of Vancouver, had gained the leadership and was determined, as the book tells us, to have "a good time, not a long time" in power.
Barrett and his New Democrats were novices in many ways, but they understood the numbers. On a crowded track, he was first past the post with only 39 per cent of the vote. In my own riding of North Vancouver Seymour, Colin Gabelmann ran against a Socred, the Liberal incumbent Barrie Clarke, and the new young leader of the provincial Conservatives, Derril Warren. Gabelmann won with just 31.3 per cent, and knew he wouldn't be re-elected.
Legislation by thunderbolt
Hence Barrett's readiness to do as much as possible in one term, and to hope for re-election based on a solid record. His style of government was "legislation by thunderbolt" as one bill after another staggered the opposition.
The authors include an appendix of the Barrett government's achievements that runs to almost a hundred items -- including big ones like ICBC and the Agricultural Land Reserve, but also measures that still affect us as individuals: lowering the drinking age to 19 (and creating neighbourhood pubs to drink in); preserving Cypress Bowl for recreation; the SeaBus; air ambulance service; ending logging and mining in the provincial parks.
Barrett's government wasn't just passing laws; it was creating institutions and practices that today we take for granted, but that were shockingly radical at the time.
In some cases, the NDP had better business sense than the business class itself. It bought and operated the Princess Marguerite, the ferry between Victoria and Seattle, saving a key part of Victoria's tourism industry. It bought the mill town of Ocean Falls and kept it running as a productive community, and bought other commercial operations as well.
A government ahead of its time
Meggs and Mickleburgh remind us of how contemporary Barrett's government seems in its concerns, especially energy resources and the environment -- and how far ahead they were of their opponents. Barrett supported the then-new ban on coastal tanker traffic, and preferred to leave resources in the ground for future generations, rather than give them away at unacceptably low prices.
The authors write: "Unlike Bennett, who had championed maximum rates of resource extraction at minimum royalty rates, Barrett believed in planned development, secondary processing, and what later would be called 'sustainable development.' "
Barrett's achievements are all the more remarkable given the naiveté and shakiness of his own government. With no plan at all for a transition to power, Barrett met Bob Williams the day after the election at The Only, a seafood restaurant on East Hastings. Williams brought his plan scrawled on a "big recycled brown envelope," mapping out the new cabinet and a legislative program.
The government that carried out the program was no monolith. Apart from personal conflicts within the cabinet, the NDP was uncomfortable with its union allies. Nor did Barrett grasp the importance of women's issues, which put him at odds with feminists in the party including Rosemary Brown. Yet he created the Labour Relations Board, the Human Rights Code and the Provincial Status of Women Office.
'The whole shitload'
While revenues boomed, Barrett could afford to spend money on new programs. But as the global economy faltered, inflation kept soaring. Unions were demanding (and getting) wage increases not seen since: ICBC workers got 39.5 per cent, and supermarket workers went into a long strike and lockout over demands for up to 50 per cent. In the fall of 1975, the province was in an uproar.
Barrett's response was to call an emergency session of the legislature on Oct. 7, and then to pass Bill 146, sending everyone back to work. "We just legislated the whole fucking lot back to work," Barrett told his aide Peter McNelly. "The whole shitload."
It was politically essential in the short run, no doubt, but it profoundly angered most of the unions that had supported the NDP, without reconciling its opponents. Watching Bill Bennett rebuild his father's Socred coalition (with defectors from the Conservatives and Liberals), Barrett decided to call a winter election rather than give the Socreds still more time.
The result was still a disaster: The unions gave the New Democrats only token support, the Socreds outspent the NDP almost two to one, and the media were onside with Bennett. The "night of the car dealers" launched another 15 years of Socred rule.
Barrett's lessons
I well recall Barrett on TV that night, telling his followers that this had been a "learning experience." It certainly was, for all concerned. The Socreds learned how to consolidate power and how to legislate by thunderbolt -- lessons the Reformers/Conservatives eventually learned on the federal level. When Social Credit imploded under Vander Zalm, Gordon Campbell hijacked the reborn Liberals and carried on hurling more thunderbolts.
Today's New Democrats lack Dave Barrett's charm and fire. They don't improvise, and they prefer a long time to a good time. (An NDP insider told me circa 1992 that Mike Harcourt was planning on three terms.) It remains to be seen whether they've learned Barrett's real lesson: don't just pass well-meaning laws, but build institutions your opponents can't dismantle.
Even for those of us who lived through the whole 39 months, this book is a political thriller, a page-turner -- we know how it turns out, but Meggs and Mickleburgh consistently surprise us with vivid anecdotes and long-hidden details. Natural storytellers, they write cleanly and clearly. They even make sense of Barrett's legislative thunderstorm by focusing some chapters on particular issues (the Chicken and Egg War) or individuals (Labour Minister Bill King).
The Art of the Impossible is certain to be the standard by which all books on B.C. politics will be judged. Somehow I doubt that anyone will match it with a book on the Socred reign from Bill Bennett to Rita Johnston. That would be a high school yearbook I'd rather not be in.