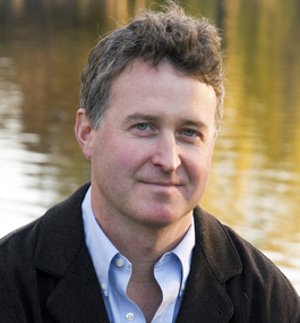 Pox: An American History
Michael Willrich
Penguin Press (2011)
Out of a long-forgotten smallpox outbreak in the U.S. from 1898 to 1903, Michael Willrich has written a combined medical thriller and courthouse drama. Pox: An American History shows us how that outbreak changed American law and politics -- and how little has changed in America since then. A Canadian reader finds important lessons to apply here.
Willrich portrays 1890s America vividly as a nation with grotesque extremes between rich and poor, education and ignorance. This was the Progressive Era, when the elite saw themselves as able (and obliged) to improve the lives of the poor. Science, they believed, had shown the way to rehabilitating criminals, improving housing and working conditions, and especially improving public health.
But 1890s America lacked the institutions to do so. Public health agencies barely existed. The federal government considered epidemics a state and municipal concern. The affluent classes saw diseases like smallpox as ailments of the poor, who had only themselves to blame for their poverty.
But in a world of increasing international trade, travel and migration, America's Progressives knew that the rich couldn't seal themselves off. What's more, they knew that medical technology -- especially vaccination -- could smother a disease like smallpox.
But as Willrich shows, not everyone shared the Progressives' views. Vaccination in one form or another had been used for a century. Doctors didn't really understand smallpox, but they knew that vaccination could protect against it. And they also knew that it could sometimes have catastrophic results.
During the U.S. Civil War, for example, some 5,000 Confederate troops had been vaccinated with materials from a single soldier -- who also happened to have syphilis. Unreliably produced vaccines failed to "take." Even when it worked, vaccination often produced fever and a sore arm, side effects that could cost a worker many days' pay.
Smallpox? Let's take a vote!
Moreover, smallpox had largely faded out after the Civil War, and vaccination wasn't often used. When a "mild" strain appeared in the South in the 1890s and began working its way north, most doctors didn't even recognize it as smallpox. When health officials wanted to vaccinate one community after two cases were identified, the crowd in a courthouse voted in favour of denying the outbreak was smallpox.
Besides, the outbreak was mostly affecting blacks, and white physicians had little interest in caring for them. Blacks, in turn, had learned to fear such doctors and their hospitals. Whites might have agreed with Booker T. Washington's warning that "You can't have smallpox in the Negro's home and nowhere else," but they were not about to deal respectfully with that home's inhabitants.
This was a profoundly racist society -- one that kept non-whites in crowded, filthy tenements and work camps, and then argued that their filth proved their inferiority.
The same attitude prevailed about the immigrants then pouring into New York, especially those from southern Italy who spoke no English and had no idea what the fuss was about. When American officials barged into their tenements to vaccinate their children, riots broke out.
Vaccinating the conquered
As smallpox migrated north, the U.S. was launching its first overseas imperial adventure, the Spanish-American War and the acquisition of new colonies. The U.S. military vaccinated as many of its troops as possible, but not all. To keep their troops healthy in the Philippines, Cuba and Puerto Rico, the military authorities vaccinated every possible native, violently if need be.
It was brutal, but it worked. Heavy-handed as the Progressives were, they had fought the first battles that would end in the destruction of smallpox altogether. The end had justified the means; the Progressives learned that science-based benevolence could be delivered at the end of a bayonet, if need be.
But at home, resistance to vaccination was often intense. Willrich clearly portrays both sides in the debate: the progressives, confident in their science and determined to do good; and the anti-vaccinationists, who had strong scientific and political reasons to reject state coercion.
Politically, the anti-vaccinationists had a lot to work with. In one tragic case, working-class children in Camden, New Jersey, were vaccinated so they could attend public school. Many of them then died horribly of tetanus, which the parents blamed on the vaccinations. The government was obliged to check the origins of the vaccine and found that it was indeed contaminated.
The rise of Big Pharma
Incidents like these led to a decisive shift: Governments already saw themselves as possessing "police power" to enforce vaccination even against the individual's wishes. Now they saw this power extending to the makers of vaccines and pharmaceuticals. In 1902, president Theodore Roosevelt signed into law the Biologics Control Act. It drove the small vaccine producers out of business. From then on, only well-capitalized companies could meet the government's hygienic standards, and Big Pharma was born.
So was Big Government, which now demanded the vaccination of soldiers, prisoners, immigrants and many others far from the nearest smallpox outbreak. As Willrich says, "During the turn-of-the-century epidemics, millions of ordinary Americans could not enter their work sites, send their children to public school or travel freely without showing their vaccination scars."
Safer vaccines were not enough. Many Americans believed the government simply had no business forcibly injecting a disease into their healthy bodies. Anti-vaccination groups sprang up across the country. They often included exponents of what we now call "alternative" medicine: homeopaths, chiropractors and practitioners of now-forgotten therapies. Opposing vaccination helped them keep patients.
But the strongest opposition was based on philosophical grounds: The right of the individual to control over his or her body. In the spring of 1902, Henning Jacobson, a Swedish pastor in Cambridge, Massachusetts, refused to be vaccinated. The fine was five dollars, a sizable amount in those days. But Jacobson appealed -- and took his appeal all the way to the U.S. Supreme Court.
Jacobson v. Massachusetts was a pivotal case in American law, and reverberated for decades. The decision was handed down by John Marshall Harlan, a former slave holder. But he had been a loud dissenter in Plessy v. Ferguson, which had entrenched "separate but equal" Jim Crow. He was also a Progressive, often supporting the government's right to break up business trusts.
The limits on police power
Harlan's majority opinion upheld the police power of the state, with some limits. Jacobson had to pay his five dollar fine, but forcible vaccination was now forbidden. More importantly, the police power soon led to severe restrictions on personal liberty during the First World War and in the Red Scare following it. It also authorized horrors like eugenics laws that would later inspire the Nazis.
But after the Second World War, Harlan's limits on police power began to gain traction. In cases involving civil liberties and women's rights, his basic support for the right to bodily autonomy and integrity was the foundation for reproductive rights and sexual privacy.
A century later, we still battle over these issues. Measles and mumps outbreaks stem from parents' decisions not to vaccinate their children. Other parents blame vaccination for their children's autism. A large minority of health-care workers refuse to get flu shots. But smallpox is gone, and polio is almost gone. Vaccines have enabled many of their opponents to live long enough to oppose them.
The police power remains a vexing question for both the U.S. and Canada. It put troops in Little Rock to enforce school integration, but it also put Quebecers in jail during the October Crisis. And we still persist in the old Progressive dream of imposing our politics on other countries whether they want it or not.
Michael Willrich has thrown useful light not only on the pox and politics of a century ago, but on our present state of affairs, which is as conflicted as ever between public power and personal freedom.
[Tags: Health, Rights and Justice]