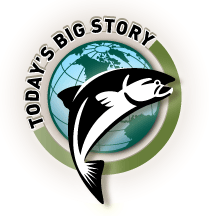 Wednesday's B.C. Supreme Court decision on a long-running First Nations land claim dispute could turn the province's controversial treaty process upside down just when it was starting to deliver tangible results.
The ruling came down on the same day the provincial government and a grouping of Vancouver Island bands collectively known as the Maa-nulth were celebrating the second treaty to go through the legislature in one session after years of futility.
Justice David Vickers criticized the provincial and federal governments for a "postage stamp approach to Aboriginal title" that tries to place excessive limits on the amount of territory conceded to First Nations. He said the evidence supported Tsilhqot'in claims to Aboriginal title on about 2,000 square kilometres of land in the Chilcotin district even if the nature of the case prevented him from making his opinion binding.
The decision was the culmination of a 17-year legal fight and the judge said he hoped his ruling would not be appealed. But the government's initial reaction suggests it is not happy with an outcome that could encourage other First Nations to expect better results from the courts than the negotiating table.
The BC Liberals, once converted to the idea of treaties, have become ardent proponents of settlements they say provide the "certainty" necessary to foster investment in BC. Both the Tsawwassen and Maa-nulth agreements have shown Victoria is willing to part with millions of dollars upfront to get deals done.
Critics of the treaty process speak instead of "extinguishment," saying First Nations are offered small parcels of land in exchange for giving up claims on much larger ancestral territories.
Vickers also stated that the commercial exploitation of land that prompted Chief Roger William's legal action had infringed unfairly on Tsilhqot'in land and that provinces have no right to extinguish Aboriginal title, a point that lines up with the Supreme Court of Canada's thinking.
Speaking at the treaty celebration, Premier Gordon Campbell called the Maa-nulth agreement a milestone in reconciliation. But a BC Assembly of First Nations statement released in the court ruling's wake vowed this latest decision would mean change. Sounds like the start of a new New Relationship.