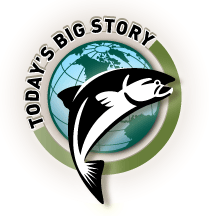 With criticism of Canada's treatment of minors coming fast and furious, the federal government is showing no sign of moving away from its policy of tough love.
Lawyers for Guantanamo detainee Omar Khadr – a 21-year-old Canadian held on war crimes charges by the U.S. military since the age of 15 for his alleged role in the 2002 death of an American soldier in Afghanistan – are stepping up pressure on Canada to demand that their client be returned to his home country. But a foreign affairs spokesperson has said Ottawa does not want to interfere with due process.
The opposition Liberals have questions about the Canadian military's policy of handing over all prisoners, even minors, to Afghan authorities despite concerns over possible abuse. In response, Prime Minister Stephen Harper and Defense Minister Peter MacKay have downplayed the dangers detainees face and emphasized the need to protect Canadian troops and Afghan civilians.
And a new U.N. study released on the anniversary of the Convention on the Rights of the Child criticized Canada for not living up to its commitments.
"Compared with other industrialized countries, our children are suffering from unacceptable rates of poverty, obesity, mental illness and violence that have persisted or increased since Canada ratified the UN Convention on the Rights of the Child in 1991," UNICEF Canada President Nigel Fisher said in a statement Tuesday.
The UN agency drew special attention to conditions among First Nations communities where kids are three times more likely than their non-aboriginal counterparts to live in poverty. The press release also called for "stronger legislation" to protect the rights of children.
Perhaps anticipating the language of that wish, Justice Minister Rob Nicholson tabled a bill on Monday that would include tougher sentencing for young offenders.
It's kind of like The Monkey's Paw, Ottawa-style.