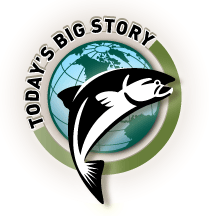 As the world watches democratic protests in Pakistan and Burma, the state crackdown in Georgia highlights the frustrated hopes of the wave of fruit/flower/tree-named uprisings kicked off by the Rose Revolution four years ago.
Following this week's street clashes, Georgian President Mikhail Saakashvili declared a state of emergency and shut down private and opposition broadcasters before agreeing to early elections.
After riding the Orange Revolution to power, Ukraine's President Viktor Yushchenko ran into problems so bad a poll in the spring placed him well behind the man who wound up on the wrong end of the mass protests. Sure enough, his party finished a distant third in September's parliamentary election. While his allies will be in the coalition government, the numbers suggest Ukrainians have changed their minds about the man they marched for just three years ago.
In Kyrgyzstan, the Tulip Revolution seems to have withered after last month's constitutional referendum increased President Kurmanbek Bakiyev's powers. This month's election will decide whether or not the parliament – with which he struggled from the time he came to power until he dissolved it the day after the the constitutional vote – will return to its toothless ways.
Lebanon's Cedar Revolution may well be in the worst shape as the possibility of two rival administrations looms if the country's main factions fail to agree on a replacement for pro-Syrian President Emile Lahoud when his term ends later this month.
As these revolutions followed each other in rapid succession, Western politicians and media applauded the arrival of democracy in the former Soviet Union and the Arab world. There were even whisperings of possible NATO and European Union memberships for Ukraine and Georgia.
Although U.S. President George W. Bush stuck to his message of spreading democracy this week, he acknowledged some of the difficulties his world view has encountered over the past two years.
"Isn't it interesting that the places where there's most violence is where there's young democracies trying to take hold, whether it be Iraq or Lebanon or in the Palestinian territories," he told reporters.
Interesting indeed. At least the Velvet Revolution is looking pretty secure for now.