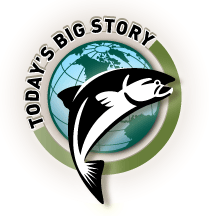 The mayor of Palm Bay, Fla. has been getting a lot of media attention ever since he proposed that his city stop buying Chinese imports.
"The problem I'm having with this whole thing is that we are losing manufacturing jobs like crazy," Mayor John Mazziotti told Fox News last month. "We need to do something."
Although Mazziotti has mainly focused on jobs and the American economy, he found himself transformed from protectionist into environmental visionary in Tuesday's Globe and Mail as columnist Gary Mason mused about the merits of imposing economic sanctions on high-polluting nations.
The column's Swiftian headline suggests the idea is not entirely serious but Mason wonders how else to deal with irresponsible global citizens who undermine the efforts of environmentally conscious countries.
A pair of reports out last month provide a possible starting point. The first accuses rich countries of exporting their polluting industries and of "carbon laundering." The second says that exports to Europe and North America account for roughly a quarter of China's emissions and argues for measuring a country's footprint beyond its borders.
Perhaps if the G8 countries accepted this new way of accounting, they could get some commitments in return from China which is too important to the global economy to be a realistic target of sanctions. Ditto for India, Brazil and other emerging heavyweights.
The most likely alternative is for rich and powerful polluters to impose sanctions on poor countries for their relatively small contribution to global emissions. Sounds like a great way to spread the West's newfound zeal for the environment.