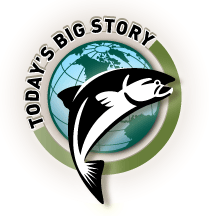 A new front may soon open in the Iraq war, one that could destabilize the relatively unscathed Kurdish-dominated northern part of the country. The Turkish cabinet is seeking parliamentary approval to send its military into the mountainous border region that serves as a base for separatist rebels to launch attacks on Turkey.
The Kurdistan Workers Party (PKK) began fighting almost three decades ago for an independent homeland in Turkey's southeast. After a five-year break in the fighting that claimed tens of thousands of lives, the violence started up again in 2004 and two major attacks in recent weeks have put pressure on the government to take action.
The proposal is expected to pass on Wednesday despite American eagerness to avoid any chance of fighting between NATO's second largest military and Iraq's Western-friendly Kurds. Ankara is not in a listening mood, having just recalled its ambassador from Washington in response to a bill that would label as genocide the mass killing of up to 1.5 million Armenians within Ottoman Turkey during World War I. Inside Turkey, talk of genocide can still lead to jail time even though the events in question took place before the modern Turkish republic even existed.
Following the bill's approval by a congressional committee last week, Democratic House Speaker Nancy Pelosi thrilled Armenian lobby groups by promising to bring the proposal forward for a full vote next month. Turkey's top general has said military ties between the two countries would be irreparably damaged if the bill passes.
Supporters of the non-binding resolution say the American government must be consistent if it is to maintain credibility when condemning the violence in Sudan's Darfur province. Opponents say the timing is bad and will endanger American lives and interests in the region.
Although the committee's endorsement of the bill was bipartisan to a point, the majority of Democrats supported it and most Republicans opposed it. And President George W. Bush has been vocal in his opposition. The Republicans may have started the war in Iraq but a sudden urge to right a 92-year-old wrong could mean the Democrats are about to make matters a whole lot worse. And they don't even need control of the White House to do it.