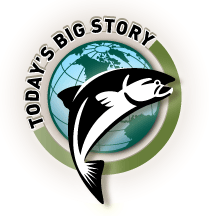 Presidential hopeful Barack Obama has helped drag an old idea back into the light by announcing that he would work to rid the world of nuclear weapons if elected to America's highest office in 2008. Such a position is in stark contrast to rumours suggesting the current administration might consider using tactical nuclear strikes against Iran to prevent it from acquiring the bomb.
Some Republicans dismissed the statement made by Obama, who trails Democratic front-runner Hillary Clinton by a large margin, as appealing only to people outside the mainstream. Yet it follows in the same vein as a January Wall Street Journal opinion piece signed by four Washington heavyweights, including the not-so-dovish former secretary of state Henry Kissinger. It also comes after one of Obama's rivals, John Edwards, took a similar stand.
In a recent poll, 87 per cent of American respondents said they felt the existence of nuclear weapons made the world a more dangerous place and nearly three in four said they would support eliminating all nukes through an enforceable treaty.
So far, the U.S. has still not ratified the Comprehensive Nuclear-Test-Ban Treaty over a decade after signing it. Neither have a number of other key players, such as China, North Korea, Iran, Israel, India and Pakistan. But if the next American president wishes to restore some of his or her country's political capital on the international scene, taking the lead on this issue might be just the place to start.