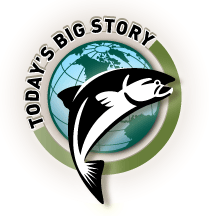 The private security firm Blackwater USA is back at work after a brief suspension resulting from the shooting deaths of 11 people in Baghdad on Sunday. The Iraqi government threatened to expel the company earlier this week but it seems it has no such authority.
Foreign security contractors operating in Iraq have immunity from prosecution, something lawmakers there are now hoping to change. There is disagreement over whether or not Blackwater employees accompanying a U.S. embassy convoy fired the first shots. An investigation is underway but the incident has highlighted the extent of the American war effort's dependence on hired guns: U.S. personnel were not allowed to travel outside Baghdad's fortified Green Zone while Blackwater was out of commission.
That Blackwater received the green light to resume operations on the United Nations' International Day of Peace may not be just another sign of the Bush Administration's disdain for the world body. The UN calls peace its "highest calling." Blackwater says its vision is "to support security, peace, freedom, and democracy everywhere." Maybe everyone is on the same page after all.