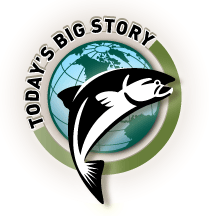 It may have lasted only a few minutes and been a matter of .0008 cents but for the first time since the day René Lévesque became Quebec's premier, the loonie overtook the greenback on world markets.
While most Canadians would hope this day is more auspicious for their country, their dollar – for as long as it exists – could hurt an economy that relies heavily on manufacturing, tourism and exports. In B.C., the billion-dollar film and television industry may lose more and more American customers as the budgetary incentive for making the trek up north disappears.
When the dollar was low, many hockey players preferred not to play up here. Now that the loon has taken flight, film projects will likely go elsewhere. Funny that. But maybe the Canucks will finally be able to bring in the top goalscorer they so desperately need. Oh wait, no cap room. Sigh.