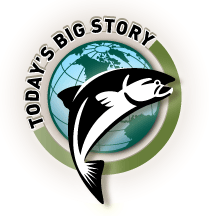 It seems the commodity price surge underlying B.C.'s economic boom cuts both ways. Thieves have made off with thousands of dollars' worth of aluminium intended for the roof of Vancouver's convention centre.
It could have been worse, however. Last month, police in Russia arrested a man for stealing a bridge east of Moscow and lawmakers in California are looking into tougher measures to get a handle on a metal heist "epidemic" there.
Also under the heading of silver linings, the company in charge of the Vancouver Convention Centre expansion project said the mishap would not affect the anticipated completion date. And for Sam Sullivan, the man who won Vancouver's 2005 mayoral election largely on an anti-crime platform, there may have been one other bright spot: the theft took place in Surrey. On this occasion at least, his city remained civil and its streets safe.