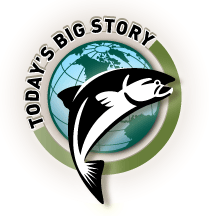 It's always an event when The Economist notices Canada. (Remember when they called us cool? That was awesome!) But I sometimes wonder who feeds the witty and anonymous Economist scribes their Canadian info.
Case in point, the July 26th issue, wherein the magazine addressed Toronto's declining fortunes.
"[F]or the first time in a century," they wrote, "its status as Canada's pre-eminent city is being challenged. The contender is Calgary, in Alberta, the western base of the country's booming energy industry. Though its population is only 1m, it is growing fast. Calgary is building new schools, hospitals and roads and luring corporate head offices."
Right. Listen, Calgary's my hometown. And there's no doubt the place is booming. But it takes more than millionaires, condo kings and the Stampede to make a city great. And while Cow town has plenty of jobs and more Ferrari driving day traders than a Michael Douglas stock exchange flick, the list of what it doesn't have is still pretty long.
For one, despite its many riches, Calgary still cheaps-out on the arts. The city spends way less per capita than do other big Canadian cities. For another, its media scene is flatter than the prairies. The daily broadsheet has yet to recover from the strike that crippled its newsroom in 2000. And the tabloid, well, the tabloid still employs this guy, who can write a straight faced column calling Rob Anders the "rock star of Canadian federal politics. That's the same Rob Anders who voted against giving Nelson Mandela honorary Canadian citizenship and had to rely on heavies from the head office to beat back a challenge from fed up locals.
And sure, Calgary is building new schools, hospitals and roads. But not nearly enough of any of them. The city's population has pretty much doubled in 20 years. And for most of the great dark Klein era, infrastructure spending suffered at the expense of a quixotic debt repayment scheme. So over-clogged roads and overstuffed hospitals will be a reality for years to come.
So when seen from The Economist's London offices, Calgary may look pretty hot. But look a little closer and it's clear the Stampede city still has a long way to go before it approaches anything near great.