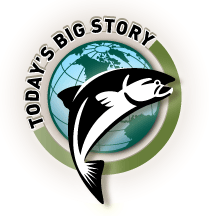 The CRTC, Canada's broadcast regulator, threw a big wrench into CTV's gears today by ruling that the media giant must sell five local Citytv stations before it can swallow competitor CHUM Ltd.
Officials for CTVGlobeMedia were hoping the regulator would grant them an exemption to a longstanding policy of not allowing one organization to own two local channels in a single market. The CRTC, however, found no grounds to justify bending the rules.
Reaction to the ruling was fast coming from all sides. Here's a sample from the web:
From cancon advocates The Friends of Canadian Broadcasting, a big thumbs up. "Today's decision is good for viewers, advertisers and competition and diversity in the Canadian broadcasting system," said Friends spokesperson Ian Morrison in a release.
From blogger and Canadian television writer Denis McGrath, a thumbs down. "In any case," he wrote Thursday, "it means more uncertainty in an industry with an awful lot of it already."
Advertisers, however, do not agree. Here's an excerpt from industry mag Media in Canada:
"[T]he addition of these Citytv stations to the CTV stable was a cause for serious concern for advertisers, since it would have given undue competitive advantage to the same owner of two local stations. This would have significantly diminished advertisers' ability to leverage purchases of TV time."
Meanwhile, the Financial Post reports that the kyboshed deal could set off a bidding war between fellow giants Rogers and Quebecor for the Citytv stations.
"Rogers is a TV broadcaster through four over-the-air ethnic channels, Sportsnet and the Shopping Channel. It also holds minority interests in a number of digital channels. And the A-Channel bid indicated Rogers is keen to expand," writes the Post's Paul Vieira.
"Quebecor, meanwhile, would see interest in Citytv stations in Toronto, Calgary and Edmonton because they would fit with its newspapers there."
The best part of the story though, is in the last sentence.
"CanWest Global Communications Inc. would face problems because it owns stations in markets where Citytv exists," Viera continued. "CanWest officials were not immediately available for comment."
CanWest officials were not available to comment on a story in the Financial Post? What, was the elevator broken?