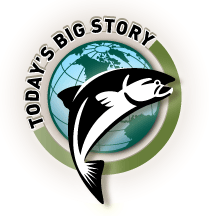 The often fatal dangers of the sex trade packed papers on both sides of the Atlantic last week as court officials parsed potential jurors for the Robert Pickton trial in New Westminster and the strangled bodies of five prostitutes were discovered in an English suburb.
Pickton is accused of murdering 26 women, many of whom sold sex to feed crack and heroin addictions in Vancouver's Downtown Eastside. On Friday, Pickton's defense team announced they would not seek a publication ban for their client's first trial.
The decision foreshadows a year of gory headlines that will force the issue into Canadian kitchens and may re-ignite debate over Canada's antiquated prostitution laws.
The Globe and Mail fired the first volley today in an editorial attacking Conservative MPs on the federal justice subcommittee.
"Opposition members… have it right," they argued. "The full force of the law should descend upon those guilty of acts of exploitation, violence or trafficking involving prostitutes, instead of 'criminalizing consenting adults who engage in sexual activities for money.' It is a shame that Conservative MP's on the subcommittee resisted reforms to prostitution laws that might have resulted from such lucid analysis."
But even among those who agree the laws should change, there is no consensus.
Writing earlier this month in The Tyee, Catharine Rolfson described a "deep fissure" between those who believe that "because sex work will always exist, we should decriminalize or even legalize it to make it safer," and those who say that doing so "will only entrench the violence and legitimize the abuse."
What's more, off the street, in massage parlours and escort services, prostitution is already a de-facto legal occupation. Any remedy that ignores that is bound to fail, according to one woman who has worked in the industry for most of the last decade.
"Changes definitely need to take place to redirect, change, and save the eastside girls," she argued in an anonymous piece last year. "They need compulsory rehabilitation and counseling centres in the outlying areas; where if they're caught working without treatment, the only other alternative is jail … repeatedly, until they get 'the message.'"
Meanwhile, in England, the serial murder of five sex-trade workers in Suffolk has touched off a national debate over these same issues. A suspect in the slayings is now in custody. But the dispute over how to stop them from recurring is far from done.
Ministers in Tony Blair's Labour government have mused openly about targeting users and legalizing small brothels to crack down on violence in the trade. But that's not good enough, according to one former insider.
Katharine Raymond lashed out at the Blair administration in an article for Sunday's Observer. Raymond, a former advisor to the home secretary, said Blair had scrapped plans for continental style red light districts over fears that bad headlines would derail any attempts at liberalization.
"The uncomfortable reality is that, while these pitiful girls and women cater to an eternal consumer demand, their lives are being put at greater risk by the lamentable failings of both government and law enforcement."
But liberal laws alone won't stop exploitation. At least not according to the New York Times Nicholas Kristof. In a Sunday column, Kristof offered a grim reminder of a world where widespread sexual slavery operates with near impunity. (Behind the firewall)
Reporting from Cambodia, Kristof tells the story of Yan Kosal, a woman tricked into and trapped in a Thai brothel while in her teens. After more than a decade of abuse, the woman escaped back over the border to Cambodia, where Kristof found her lying and dying in her family home.
"Kosal had begun suffering from abdominal pains while at the brothel," Kristol wrote, "and by the time she returned to Cambodia she was severely ill. Kosal was too mortified to tell me the ailment, but her cousin said that it was a gynecological problem arising from sexual abuse."
"With Kosal hovering near death, an aunt mortgaged her house for $250 to pay for medical treatment. That bought medicine that has kept her alive so far, but doctors advised that she needed surgery — which she can't afford. The aunt, Khlat Dam, says: 'There just isn't any more money to pay for an operation.'"