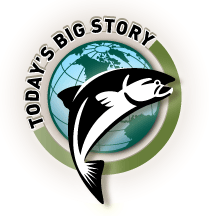 Armed millitants seized more than 100 people from a Baghdad research institute Tuesday in a brazen daytime raid.

The attack, described by the Guardian as the largest mass kidnapping since the fall of Saddam Hussein, comes as British PM Tony Blair prepares to address an American panel on Iraq and a day after President Bush met with the same group.

The story broke early Tuesday morning and by 8 am was leading news feeds from around the world.

From the Guardian:
The armed kidnappers - wearing interior ministry commando uniforms - arrived at the research institute, at the ministry of higher education in the religiously-mixed Karrada area, in a fleet of 20 vehicles at around 9.30am local time (0630 GMT), authorities said.
Alaa Makki, the head of the Iraqi parliament's education committee, interrupted a parliamentary session to say that between 100 and 150 people, a group comprising both Shias and Sunnis, had been abducted. Three were later found unharmed in an eastern suburb. The fate of the others is unknown.
The attack burst a bubble of optimism on Iraq inflated by the Democrats' win in the mid-term elections. The quick dismissal of left wing bugbear Donald Rumsfeld coupled with musings of a quick withdrawal for a time hid the fact that no one, Democrat or Republican, has a plan to slow chaos on the ground.
Much hope lies with a bi-partisan panel created by Congress last spring and led by former Secretary of State James Baker. The Iraq Study Group's final report is due by the end of the year. Many expect it to endorse politically fraught ideas, such as cooperating with Iran and Syria and setting firm targets for a full US withdrawal.

But others are not optimistic.
Slate's Micheal Kinsley called it a "nutty, and not very attractive, idea, to turn the urgent issue of war and peace over to a commission." While on the other side of the spectrum Jim Kouri, from the euphemistically conservative New Media Alliance, criticized the "absence of military command officers who've actually led troops on the fields of combat in Iraq and Afghanistan" on the panel.

(Editor's note, navel gazing ahead.) So what does this mean for Canada? Well, good news for Iraq has to be considered good news for Michael Ignatieff. How much his early, and public, support for the invasion will hurt him remains to be seen. (Watch Ignatieff's opponents attack him on Iraq during a leadership forum.) But the less the country is in the headlines, the better it is for him.

From the Tyee archives: Terry Glavin interviews Iraq's new ambassador to Canada. Elaine Briere reports from a turning point in US public opinion. And Jeremy Keehn imagines what life would be like if Canada had gone to Iraq.