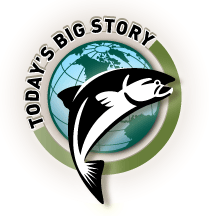 The Times of London reported Sunday that U.S. officials met leaders of the Iraqi insurgency in Jordan last week to talk about ending the conflict.
The report came during another weekend of chaos in the country and after one of the most violent months since the U.S. invasion in 2003.
But the real big story coming out of Mesopotamia over the weekend had to do with chaos of another kind.
In an interview with Al-Jazeera last week, a senior U.S. diplomat said his country had shown "arrogance and stupidity" in Iraq.
Then, in an impressive single-day scramble, the State Department first denied their man had made such a statement, then had him apologize when translators confirmed Al-Jazeera's account.
Meanwhile, back in the Great White North (capitalized in honour of Canada's New Government), Jonathan Kay, the hawk-in-chief at the National Post, now says he was wrong about Iraq. "You can't hide from your mistakes," Kay wrote. "All you can do is own up to them and apologize."
And while Kay was apologizing, the pack chasing Michael Ignatieff was trying its best to make the front runner pay for supporting the U.S. invasion at yet another leadership debate.
Hey, you know who else supported the invasion? The prime minister. Which raises the prospect of an "I know I did, but so did you" Harper vs. Ignatieff leader's debate in the next federal election.
While we're on the topic, from the truly world class BBC program From Our Own Correspondent, comes the everyday stories of a baker and a barber in civil war Iraq.
And from the Tyee archives, pictures from the tipping point in U.S. support for the Iraq mission, plus the story of an army deserter going where army deserters always seem to go, Nelson B.C.