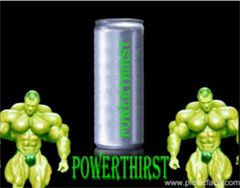 It's become the new recipe for comedic success: start a YouTube channel, make hilarious viral video, perform live at regular intervals, wait for TV contract.
Well, it's not that simple, of course, but Halifax-based comedy sketch troupe Picnicface now has more than 15,000 subscribers to its YouTube channel, and ranks as the fourteenth most subscribed in the country. That puts them within a very long arm's reach of the genre's heroes, The Lonely Island, the successful comedy team south of the border that has produced digital shorts for SNL (troupe member Andy Samberg is now a cast member on the show), including the classic Justin Timberlake jingle "Dick in a Box."
The eight-member Picnicface crew regularly performs for sold out audiences in their hometown, and their online fan base spans a much a wider audience -- numbering in the millions -- and getting attention from mainstream media outlets.
Its most popular clip, about a fake energy drink called Powerthirst, now boasts an astounding 7.5 million views on YouTube alone.
Perhaps you've seen the ad before -- a drink "for people who need gratuitous amounts of energy," that "harnesses the power of 400 babies" and best of all, is "made with lightning, real lightning!" Originally posted more than a year ago to Funny Or Die, the comedy site backed by Will Ferrell, the video attracted attention after the former Saturday Night Live star gave it the thumbs up.
The troupe also helped put together the video for another mock-energy drink, called Brawndo ("the thirst mutilator") featured in Mike Judge's movie Idiocracy.
Ironically, the satirical, fictitious product was made into a real energy drink that can be purchased online.
But the product is not part of an ingenious ad-campaign for the movie (which bombed, by the way); rather, it was made by a West Coast entrepreneur who argues, in a recent NY Times article, that the product is itself critique of consumer culture.
Many of Picnicface's more traditional comedy clips (in the sense that they involve videos of real people) share this subversive element, or at least, like the best comedy, push a serious issue to a logical, ridiculous conclusion. Take, for instance this one on the sexist world of comedy, or another on the identity politics of pedophiles. Even their sleaze-bag lawyer sketch -- a well-trodden source of comedy, to be sure -- manages to be fresh due to its absurdity again.
As one of the first official partners of YouTube Canada, the troupe gets a cash-cut from the site. But right now, it's still not enough for most of them to quit their day jobs.
Related Tyee stories: