O Victoria, you dowager home to the newlywed and nearly dead, you faded beauty with hanging flower baskets to please the tourists, you lotusland of palm trees and lush gardens, you progenitor of coffee shops with artisanal doughnuts as sacraments, you purveyor of craft beers and distilled spirits infused with sustainably harvested winged kelp, wherefore do you exist? As a cute anglophile playground for visitors, or as a cosmopolitan intellectual and cultural capital for a modern province, leaning into a global future while acknowledging its Indigenous roots?
'More British than the British'
Harry and Meghan came to Vancouver Island for a respite from an intrusive press corps. It did not take long for their idyll to be interrupted. News of their stay generated a tsunami of media attention. Much of the global reportage carried a predictable theme for a prince who was great-great-great-great-grandson of the monarch after whom the city was named.
Victoria, readers and viewers were told in 2020, as they have been for more than a century, was a city "more British than the British." Tea rooms. Double-decker buses. The grand Empress Hotel. Craigdarroch Castle. Fish 'n' chips.
When you read that stuff, you half expect the locals to speak in rhyming Cockney slang. An American customer at a downtown bookstore once loudly proclaimed her disappointment at checkout that none of the staff spoke in the accent she expected. Had any of us tried, we would have sounded like Dick van Dyke in Mary Poppins.
Outsiders might be lured here to witness the Old Country in a lush corner of the New World, but the Englishness of Victoria is tourism hokum, the city tarting up to cosplay Ol' Blighty to better take money from the out-of-town yokels.
The most recent census two years ago showed fewer than half of Greater Victoria's population of 400,000 residents were born in British Columbia. About one in five were born outside Canada. For immigrants who arrived since 2016, more were from the Philippines (585), India (300) and the United States (255) than from the United Kingdom (185). Nearly as many came from Syria (180). The one in five Victorians who identify as members of a visible minority is a number that can be expected to grow in coming years.
So, where did the Little Britain reputation come from? In a word, marketing. But first some history.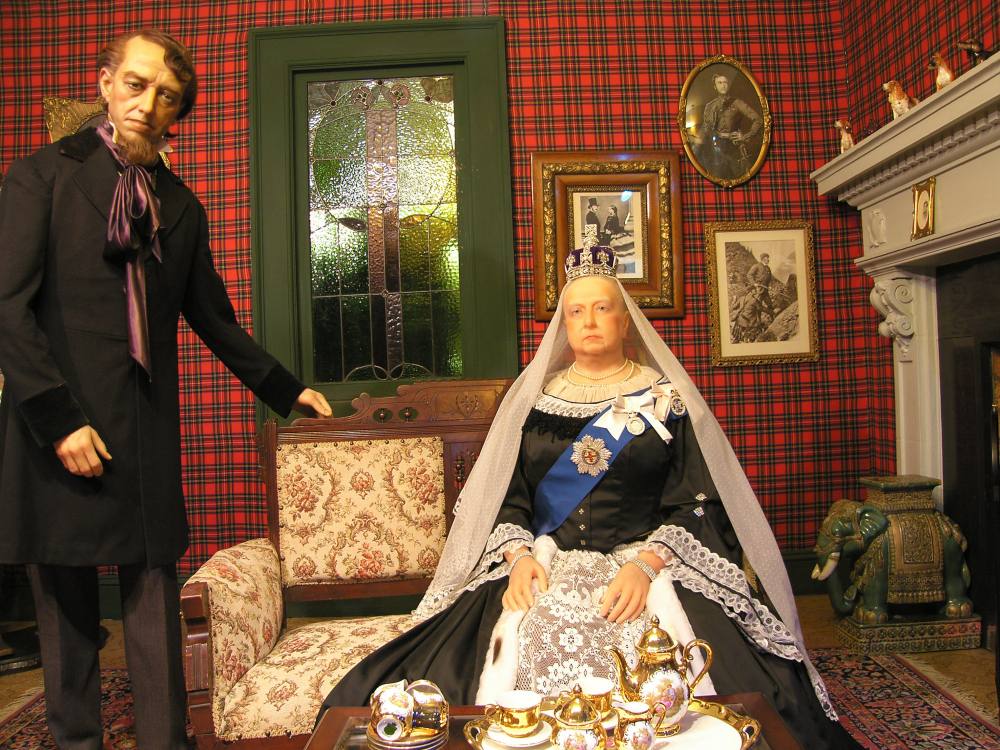 The southern tip of what we now call Vancouver Island has been for more than a millennium the home of the Lekwungen-speaking peoples and their ancestors, as it is today. On March 13, 1843, James Douglas, chief factor of the Hudson's Bay Co., anchored off Clover Point. The next day, he selected a site known by the residents as Camosack, meaning "rush of water," for what would become Fort Victoria. He would write a letter to a friend describing what he saw: "The place itself is a perfect 'Eden' in the midst of the dreary wilderness of the north." By 1854, some 230 Europeans, including children, lived at the fort, a centre of the company's fur trade and a place of subsistence farming.
The city's future was changed forever on a sleepy Sunday morning in 1858 when the sidewheel steamer Commodore arrived in the harbour from San Francisco with more than 450 prospectors eager to find their fortune in gold on the mainland. In a few weeks, some 20,000 men arrived in the city. They were transient and they were thirsty, armed and lonely. Wooden saloons, dance halls and brothels sprung up overnight. Early Victoria was more Deadwood than Downton Abbey.
Accommodation was so limited many of the prospectors lived in tents struck on empty lots. The gold rush also created the city's first land rush; lots once available for $25 were suddenly changing hands for $3,000.
Among those flocking to the colony were free Blacks from California. Douglas, who served as governor of the colony, promised full civil rights and freedoms to Blacks who settled in the colony.
These new arrivals faced discrimination in Victoria from whites, whether British citizens or fellow Americans. When Black men were rejected for service with fire crews, they got permission from Douglas to form the Victoria Pioneer Rifle Corps, also known as the African Rifles. They would parade along the waterfront when ships filled with American prospectors arrived, the sight of free and armed Black men intended to be a warning and a reminder to the arrivals that they were now in a land without slavery.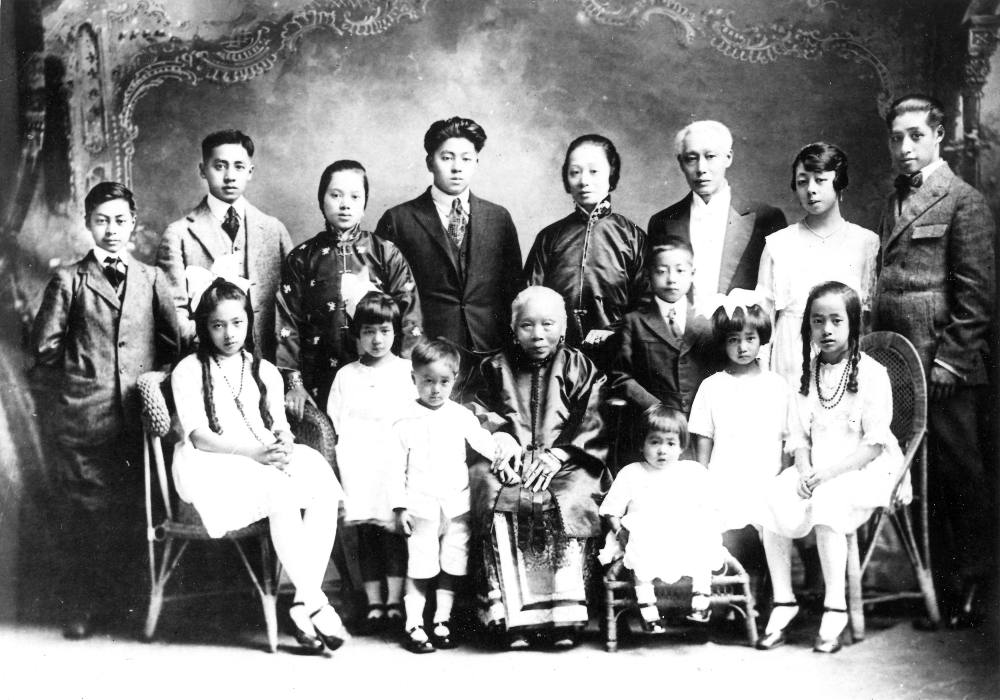 Early Victoria was a vibrant place of many nationalities and languages, including Lekwungen and Chinook, the pidgin trading language of the region. They joined workers from China and Hawaii. The first private book published on Vancouver Island, The Fraser Mines Vindicated, by Alfred Waddington, reported, "Victoria was assailed by an indescribable array of Polish [J]ews, Italian fishermen, French cooks, jobbers, speculators of every kind, land agents, auctioneers, hangers-on at auctions, bummers, bankrupts and brokers of every description."
In the decades following the first gold rush, more buildings in the downtown core were made of brick. Though we now think of the Victorian era as one of excessive prudery, sex work was common in the city bearing her name. Prostitutes and clients met in Trounce Alley, while a few upscale brothels were to be found around the downtown core. One of these was found on the upper floors of Duck's Block at 1316 Broad St., a three-storey commercial brick building owned by former provincial finance minister Simeon Duck, not one to turn down profit.
After San Francisco was destroyed by the earthquake in 1906, several madams and their workers followed the route of the Gold Rush hopefuls by heading north to Victoria. Their arrival coincided with a crackdown on the trade by a reformist mayor, who pushed the high-end brothels into the city's red zone. An influx of immigration from Britain starting late in the previous century coincided with measures by the city's elite to repress vice and impose a stricter code of public morality.
The city was undergoing another of its periodic land booms when the outbreak of war in Europe in the summer of 1914 brought an end to building and speculation, as well as tourism.
After the end of war and during the recovery following the Spanish flu, the city embarked on a marketing campaign to promote tourism that was successful beyond imagination. A booklet titled The Call of Victoria was distributed through the province's agent general's office in London, England. A catchphrase in the booklet — "Follow the birds to Victoria" — came to be a slogan reproduced on folders, brochures, postcards, windshield stickers and even billboards. Other come-ons offered a secondary tease: "the Capital City, "the City of Gardens," "Less rain, more sunshine." Victoria was described as a city of industry, an evergreen playground, a fishing fantasia and a golfing mecca in all four seasons. A bold graphic of white seagulls on a dark blue background captured the promise of an island vacation for a city not reachable by road.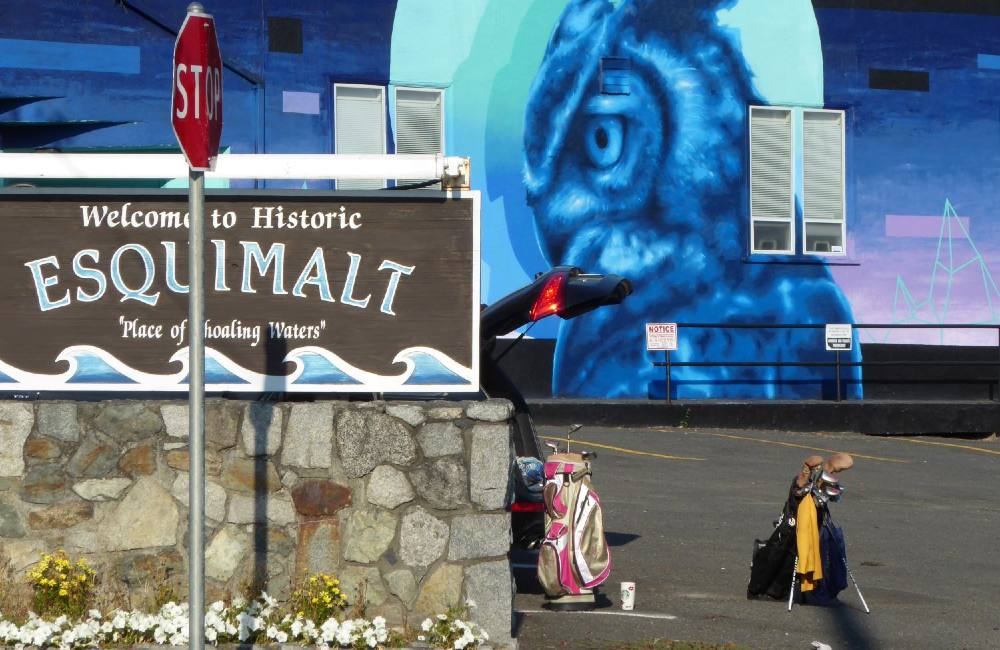 Tourists flocked to the city, and they keep on coming to this day. Greater Victoria will get about four million visitors this year, or 10 for every inhabitant. Cherry and plum blossoms are a sign of spring, and so too is the arrival of the first cruise ship. In 2023, it was the Sapphire Princess, on April 12, with another 319 docking visits to unload about 850,000 passengers before the season ends in October.
Businesses sought to cater to the out-of-towners, playing on clichés. For decades, you could visit a replica of Shakespeare's birthplace at the Olde English Inn with Anne Hathaway's Cottage. You could have mushy peas at the Old British Fish and Chips shop. You could see Queen Victoria and Jack the Ripper alike rendered in paraffin at the Royal London Wax Museum. At King Arthur's Round Table Dining Lounge, the front door was opened by a Beefeater in red uniform, while the roast beef specialty was served on Royal Crown Derby china. You could tour the city aboard a Royal Blue Line Sightseeing bus.
Today, all are gone. The Olde English Inn is the site of a major townhome and condominium development. The wax museum has been closed for more than a decade with the figures disassembled and the waxen heads and hands (the most vulnerable features) stored in the climate-controlled basement at the owner's home. The chippy, renamed the Old Vic, closed earlier this year after nine decades. Its location will be redeveloped as part of a new 135-room hotel centred on the Duck's Block, the former home to high-end brothels.
The news of each of these closings was greeted in some corners as the coming of an apocalypse. Longtime residents of Victoria have many qualities. Resistance to change is one of the less appealing. They stand on guard for NIMBY-ville. Don't change a thing.
Top of the oppo list has been the closing of the Old Town display at the Royal BC Museum and the proposal to replace the museum with a modern, seismically safe, Indigenous-centred, billion-dollar landmark. After all, why would Victoria want to build a Sydney Opera House-like landmark in a city dependent on tourism with tax dollars largely provided by people who don't live in the city? The museum plans have been shelved, and Old Town has been revived. While popular with many visitors and longtime residents, the display is a tired and ahistorical nod to European supremacy. ("It will be the story of the white man's impact on British Columbia," reads the original brochure, "his technological successes, his cultural impacts…") It is so last century.
'The missing middle'
Those who would prefer to set Victoria in aspic will say do not tear down another tree, do not build another house, certainly do not add apartment blocks, extra suites, laneway houses, or infill houses of any kind. Everything must be preserved to maintain a hint of an idyllic near-past before things started to go to hell.
A quarter-century ago, housing was plentiful in the capital. Low-rise apartment blocks lined Cook Street, offering affordable housing for students and seniors just a short walk from downtown.
Many of those blocks have since been purchased by real estate investment trusts, the tenants evicted, slipshod mass renovations completed (albeit with eye-catching stoves and refrigerators) and rents doubled or tripled. Airbnb and Vrbo suck up many more apartments. Some renovated historical buildings and even 12-storey condo blocks are almost entirely rented to vacation travelers.
And that is ratcheting up pressures that give a lie to provincial capital as placid English garden. The baristas and bookstore clerks who help make living in the city so pleasurable an experience are left in a precarious state when they lose their homes. They take roommates or live in micro apartments no bigger than a parking stall or are pushed ever further into the suburbs. At the University of Victoria, student athletes from out of town couch surf with teammates.
Even if rental accommodation can be found, it is unaffordable and unsustainable on minimum wage.
One of the responses from developers has been to promote the "missing middle" in housing. More duplexes, quadplexes and townhomes in single-family zoning neighbourhoods will ease the pressure on the lower end of the rental market. These new homes will not be affordable, but they will be attainable for people earning good middle-class salaries who cannot catch up to the rising cost of single-family homes.
In the 2022 municipal elections, candidates in favour of the missing middle won a majority on council. It is not going to happen easily. Victoria mimics the mother country in its class divide. One correspondent to the Times Colonist letter page groused that owners of single-family homes will not want densification because they "pay exorbitant taxes to enjoy that single-family zoning." Fact check: Residential property taxes in B.C. are among the sweetest tax breaks you're likely to find.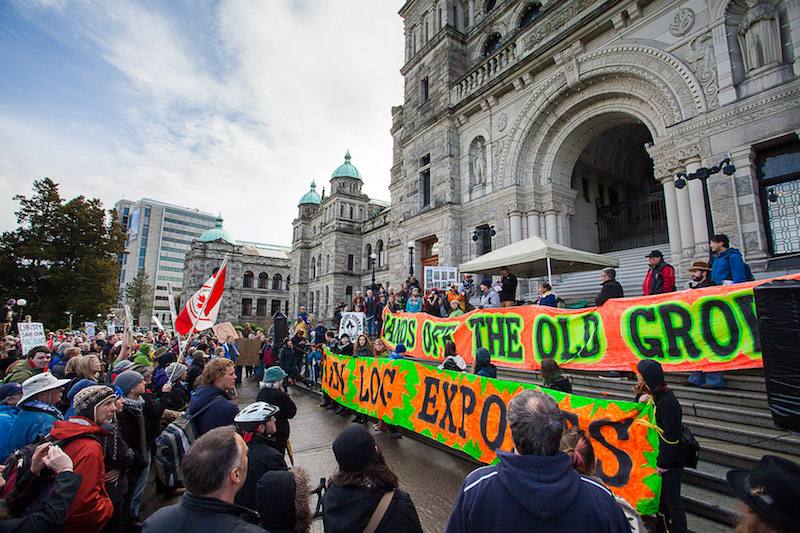 Here is what the nostalgists and their Britannia theme park construct ignore. From Gold Rush sojourners to 1960s draft dodgers, Vancouver Island has long attracted utopians, dystopians, freaks, bikers, misfits, outsiders, outlaws and hippies.
Not all of those who wind up in this far corner have good intentions. Victoria has a dark side, expressed every few years by a crime of unimaginable horror. We'll refer to them in shorthand to avoid the gory details: Leo Mantha, the last person hanged in British Columbia; Robert Frisbee, the cruise ship killer; the murder of Shannon Guyatt; the unsolved murder of real estate agent Lindsay Buziak in what American television described as the Dream House Murder; the murder of his mother and grandmother orchestrated by high schooler Darren Huenemann; poor Reena Virk.
Little Michael Dunahee disappeared from a playground while his mother played touch football, changing forever Victoria's perception of itself as a safe city. The now-discredited book Michelle Remembers generated the Satanic Panic of the 1980s as Victoria psychiatrist Lawrence Pazder and his patient (and future wife) Michelle Smith recounted what was described as her suppressed memories of ritual abuse. The city also served as a haven for the lawyer Douglas Christie, a Nazi supporter, who maintained an office in a parking-lot shed across from the courthouse.
Faded souvenirs
The Duke and Duchess of Sussex stayed at an $18-million waterfront estate called Mille Fleurs. Reporters revealed the sprawling modern mansion on three acres overlooking Saanich Inlet was owned by a Russian oligarch. If that eroded Victoria's anglocentric narrative some, well, the city's downtown no longer much references faded empire. Much of the cheesy tourism stuff (the wax museum, the classic car museum, the Pacific Undersea Gardens) disappeared as tastes changed and downtown land became more valuable. More condos have been built, so more people live in a downtown once moribund in the evening and all but abandoned during the winter. Restaurants and other businesses have sprung up to cater to locals.
Victoria's economy depends on tourism, the provincial government and commercial activity serving residents. Where once the waters of the inlet called "the Gorge" were polluted by industrial activity such as milling, now people swim and kayak. We also no longer flush our waste into the sea without treatment. (Thanks, in part, to the advocacy of Mr. Floatie, a campaigner dressed in a homemade costume to resemble an anthropomorphic stool.)
With coffee shops, food trucks, fancy doughnuts, bakeries, bookstores, comic book shops and boutiques, not to mention an exciting food scene as well as craft brewers and distillers, as well as an influential opera society and a booming tech sector, plus several post-secondary institutions with a new one yet to be built in suburban Langford, Victoria has become a Little Portland.
The downtown skyline is dotted with cranes. New condo developments and taller towers are filling in the downtown core. The population will undoubtedly continue to boom in the coming years, which will do little to relax the brigades of the disgruntled.
The city is in flux. And it registers the seismic social shifts beyond its borders whenever there is a protest on the lawn of the legislature. Which feed the local economy. Protesters spend money to eat, drink and travel, including last year's obnoxious anti-vaxers in their flag-bedecked gas guzzlers. In some ways, we are returning to the early days, as an Indigenous legacy and presence is acknowledged and embraced, while the population becomes ever more diverse.
Happily, even as it grows, Victoria has not completely lost a certain kind of small-town charm. When people exit the bus, they thank the driver, a practice which was the subject of a viral TikTok video last year.