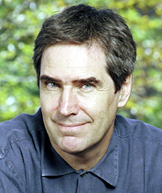 Get ready to duck, folks, for here it comes again! The "C" word is racing across the country and will occupy our passions for years, yes, years to come. I refer, as you might have guessed, to the Constitution.
For most of us that subject was laid to rest on October 26, 1992, when Canadians, especially in Western Canada and even more especially in British Columbia, trashed the Charlottetown accord (there's an oxymoron, for you) and made it clear that no one gets special treatment. Oddly enough, Quebec rejected the deal as well, but in their case it was because the special deal offered wasn't enough.
There has been separatism in Quebec since the Peace of Paris in 1763 made her part of the British North American empire. It would be strange if that weren't so; the majority spoke French, were Roman Catholics in a sea of Protestants, alone having been abandoned by France and given to a centuries-old enemy. Like poison ivy, separatism comes into full bloom at irregular times often just after those set in authority over us tell us it's dead and gone. Finis. Kaput.
I'm not a big fan – indeed, I'm no fan at all -- of Pierre Trudeau, except he was right about Quebec. His approach was to bribe Quebec with goodies but never yield a soupcon of special power. This is why he vigorously unto viciously opposed Rene Levesque, sovereignty-association, Meech Lake and the Charlottetown accord. Trudeau knew, as I did, frankly, that new powers would simply beget new demands.
Chrétien's scramble
Sovereignty-association, beautifully categorized by B.C. Premier Bill Bennett as "divorce with bedroom privileges," became redefined as "distinct society" by Brian Mulroney as he brought so-called "soft" separatists into the Conservative fold. Any who thought about it could see that all that had happened was that the launching pad for Quebec separatism had simply been renamed. What was also interesting, because it showcased our naiveté so brilliantly, was that Mulroney could define "distinct society" as meaningless words when speaking outside Quebec, but make it clear in la belle province that this was a constitutional key -- a key to exactly what didn't matter so much as that it was a special designation.
In November 1995, Quebec held a referendum on separation that came within an eyelash of victory for the separatists. Prime Minister Jean Chrétien, who had done dick-all to help the "no" cause, was floored at the closeness of the result and knew that he had to find a way to save face. This he did by a Commons resolution that would compel the federal government to veto any constitutional change if any region of the country objected. At first his regions were Atlantic Canada, Quebec, Ontario and "the West." Well, you'll recall, the merde hit the fan in B.C. such that Chrétien removed B.C. from "the West" and gave us our own veto.
Of course, we in B.C., far from wanting a veto over change, want the constitutional ability to bring about change. No one wants a veto except Quebec and possibly Ontario, which prefers the status quo.
Added to the mix, the Chrétien government pledged that in federal matters, Quebec would be treated as a "distinct society." After Chrétien was done, therefore, most of what Canadians had rejected with Charlottetown was given by the federal Liberal government.
Harper's goody bag
Were Quebec separatists satisfied? Not on your tintype! As I predicted in the Financial Post in April 2003, by a curious irony (curious ironies are what Canadian politics are all about) the election of the self-styled Canada loyalist Jean Charest meant that Ottawa, instead of having to deal with separatists in Quebec City, now were across the table from a premier who, to stay alive politically, had to demand more than a PQ government might. My point then and my point today is that Ottawa can deal bluntly with the Parti Québécois but must pamper the Charest Liberals with lots of goodies lest the PQ return to power, something that is bound to happen sooner or later anyway.
Now two new players arrive centre stage -- Prime Minister Stephen Harper and the Canadian exile returned, Michael Ignatieff. The prime minister, to the surprise of his party and himself won 10 seats in Quebec. Mr. Harper, knowing full well that this hadn't been an outburst of love for him or his party, saw the prospects of keeping this support and perhaps even adding to it by signing an agreement with Premier Charest, establishing a formal role for Quebec in UNESCO. Although Quebec had long had a seat of its own at La Francophonie, that was seen as a one-off given that it is composed of French-speaking states and governments. UNESCO, on the other hand, encourages international peace and universal collaboration amongst nations. The door to Quebec independence opened just a little wider.
Here we are with a Tory minority government whispering sweet things and bringing goodies to Quebec to keep itself in office. On to the stage bounds the man who needs an atlas to show him where (what's the name of that damned province again?) British Columbia is, announces that he's in favour of a Quebec "nation" within Canada and, of course, to make it seem peachy west of the Lakehead, some more Senate seats for "the West."
Ignatieff's nation-building
"Nation" is an interesting word. Here's how Merriam-Webster defines it: a politically organized nationality; a community of people composed of one or more nationalities and possessing a more or less defined territory and government; a territorial division containing a body of people of one or more nationalities and usually characterized by relatively large size and independent status; a tribe or federation of tribes (as of American Indians).
With that sort of wooliness to work with, enter Humpty Dumpty and Alice. "'When I use a word,' Humpty Dumpty says, in a rather scornful tone, 'it means just what I choose it to mean, neither more nor less.'
"'The question is,' said Alice, 'whether you can make words mean so many different things.'
"'The question is,' says Humpty Dumpty, 'which is to be master -- that's all.'"
If we assume that Mr. Ignatieff defines a Quebec "nation" as something less than an independent state, it might be useful to see a few other states with nations within them: Spain with Catalonians and Basques; Romania with a large Hungarian population; Turkey, Iran and Iraq with a Kurdish nation within their borders; the USSR with virtually countless nations within to be succeeded by Russia which still has several; Cyprus; Sri Lanka, and on it goes. Nations within states have not, it would seem, produced happy countries.
Michael Ignatieff will likely not be our prime minister or, indeed, leader of the Opposition. His calling Quebec a "nation" doesn't make it so. What it does, however, is encourage that word as a better description of Quebec than "sovereignty-association" or "distinct society." The lexicon of Canada's unrest now has a new word to describe a province that has a "National" Assembly, a "national" flag and an increasing presence as a "nation" on the international stage.
Now that Quebec has been described as a "nation" by a man who, at the time he made it, was a senior Liberal MP and favoured for the leadership of his party, will we ever hear "distinct society" again?
And how will les Humpty Dumpties define "nation"? As time passes, one assumes, the word will be synonymous with "state." Thus will the long Canadian saga end, as Trudeau said it would, not with a bang but a whimper.
Rafe Mair writes a Monday column for The Tyee. His website is www.rafeonline.com.