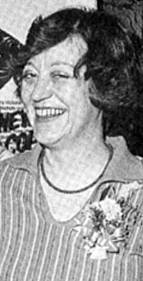 I've spoken of this before but I think it's worth more thought. You and readers of other online papers have the rare privilege of contributing substantially to the fight for free speech.
Many are not aware of the great inroads censorship has made. I'm not complaining on my own behalf. I had a hell of a good run working for radio stations that, in those days at any rate, were delighted at the ratings freely expressed opinions attracted. Back in the late 80s I was pretty harsh on the Vander Zalm government. Sales people went to the then manager of CKNW, Ron Bremner, and complained that if he didn't shut up Rafe Mair they wouldn't be able to sell advertising. Ron's reply was simple. He said, in effect, with the numbers of listeners Mair has, if you can't sell ads you are in the wrong business. Ron then wrote out the company policy on free speech and posted it on all notice boards and, as I recollect, circulated it within CKNW. Ron's dissertation would have made John Wilkes, John Peter Zenger and Thomas Paine proud. (If you don't know who they were, hit Google!)
I no longer have a mic. Nor, so far as I can tell, has anyone else who plies the trade as I did. I have no idea why I'm off the air -- save Omni TV, The Standard, Channel 10 -- though suspicions are that I was getting too close to the bone with advertisers and politicians alike. All I know is that while I'm welcome as a political commentator at CBC I'm too "political" to be a host.
An epiphany
Let me compare the world of political comment when I was in government to today. Let's go back 30 years. Every morning we ran a gauntlet of reporters and broadcasters who analyzed everything we did and reported it or commented, usually adversely, on it. The day started with the late Marjorie Nichols and Allan Garr and Dave Todd whose articles invariably dealt with government policy with which they disagreed, the airwaves had Gary Bannerman, Pat Burns and Ed Murphy as resident attack dogs and Jack Webster did a morning talk show on BCTV. Allan Fotheringham weighed in from time to time and Jack Wasserman, who considered himself an expert on alcohol was always tearing into the minister responsible for booze, which for three years was me. In addition we had an official opposition that had blood in their eyes and political murder on their minds.
I realize it is the province of the aging to remember things which compare favourably in the present context but as one who has been on both sides of the equation I can tell you that there were no "on the one hand, on the other hand" commentators or writers in those days.
I hated the media in those days. I thought they were unfair, which they often were; ill informed, which they often were; and just plain nasty, as they always were. But somewhere along the way I had an epiphany. I was reading a horrid article by Marjorie Nichols and the light went on: this was the same Marjorie Nichols who was always on NDP premier Dave Barrett's tail. This was the same Marjorie Nichols I used to enjoy so much when I was campaigning to get a Socred nomination in Kamloops. What's happened to Marjorie? I asked. And I realized that nothing had happened to Marjorie; the change was in the government.
Blood on the floor
The official opposition was brutal. Day after day we sat in the legislature and took a battering. No one paid any attention to the teacher with the little kids in the gallery. To hell with them, this was war. The battlefield was in that chamber where citizens spilt their blood figuratively instead of literally in the streets. I remember not long after I left government Bob Skelly became NDP leader and decided that the Legislature would become peaceful, a place of order and decorum. I couldn't help but laugh. This was the best news that Premier Bill Bennett could ever have got.
I put this to you: who is holding the Campbell government's feet to the fire? What newspaper columnist has the premier praying he has an off day? Vaughn Palmer, an excellent writer and the man who did more to bring the NDP down on the fast ferry fiasco, still writes as well as ever but is, frankly, boring. Mike Smyth has become a shill for the government. The radio talk show scene is enough to make one puke.
There is only one conclusion to which you can come. The mainstream media has been defanged. Even the Hume brothers, Mark and Stephen, while critical of policy overall, don't nail any political scalps to their trophy wall. One wonders if they can, if they wish to keep paying the mortgage and filling the larder.
Ownership is everything
The media has been defanged because it is controlled by men who have reasons to be nice to government. The owner of your daily paper in Vancouver and most other Canadian cities is into radio and television big time and the electronic media must have licences from the government. What publisher working in a media conglomerate is going to risk losing a licence, or note gaining one, because a columnist gets the goods on a cabinet minister? Or nails the prime minister, as Andrew MacIntosh did with Chretien? Blandness rules the airwaves and print. This means the public is less well informed and government can pretty well do as they please.
Online papers such as this one are the bastions of free speech -- free speech unfettered by owners' rules or the need to self-censor.
The question then arises: how long will it be before governments find a way to muzzle journals like this one by requiring licences?
That's a question all who love free speech, and the more the merrier, must ponder in these most difficult times.
Rafe Mair writes a Monday column for The Tyee. His website is www.rafeonline.com.
Related Tyee stories: