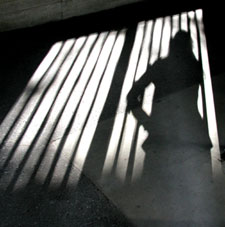 Calls for fully decriminalizing prostitution are a huge mistake.
Why? The idea of harm reduction may sound good in theory but a closer look reveals the danger for prostituted women. While decriminalizing the women who are bought and sold in prostitution is absolutely necessary, legally sanctioning pimps, johns and procurers will make it harder for women to escape the violence of prostitution.
Decriminalization isn't just a theory, it almost happened. Last week, a federal parliamentary subcommittee on solicitation laws was planning to recommend that we make prostitution legal despite widespread protest from women's groups. Monday's non-confidence vote forced the committee to dissolve.
Down under
If it had gone through, municipal governments would have had to create and manage red light districts and licensed brothels.
Experiments in full decriminalization in Australia and New Zealand have failed. There are four times as many illegal brothels than there are legal ones. Women still face the violence of prostitution, not just rapes, beatings and murders, but the harm prostitution itself causes, ranging from post-traumatic stress disorder to HIV. Prostitution is damaging for all women, not just those in the streets and in the brothels. Prostitution sets up a model where women are reduced to commodity status and weakens all women's struggle for equality.
The sixty-eight women missing and feared murdered from Vancouver's Downtown Eastside have caused individuals and community groups, like Vancouver Rape Relief where I volunteer, to react with outrage. But decriminalization is not the answer.
Instead, if we are serious about ending the violence of prostitution, Canada needs to follow Sweden's approach Sweden is the only country that has been able to reduce the number of women in prostitution. It has done that by criminalizing the pimps and johns and helping women escape the trade.
Clear legal confusion
The current laws are a mish mash. Prostitution is actually quasi-legal in Canada, but the acts surrounding prostitution are a crime. For example, exchanging sex for money is legal, but communication for the purposes of prostitution is illegal. Prostituted women who are seen openly "communicating" in the street can be arrested under Section 213 of the Criminal Code, while other forms of prostitution take place behind closed doors. And even though pimping and procuring are illegal, the City of Vancouver collects licensing fees from strip clubs, massage parlours and escort agencies, which are in effect a form of legalized prostitution. Confused?
So are the women who have called our crisis line and stayed in our transition house. Several women report that their welfare workers suggested, directly and indirectly, that they consider licensed escort agencies as a work option. If prostitution becomes legal, that makes it a fully viable job option. As rape crisis workers, the last thing we want is to see women escape violence, and come to our transition house, with two kids, no job, and no money, only to be told by their welfare worker there's an opening as a prostitute. These women could be denied welfare on the grounds that they are refusing to work. And of course single women could be considered even more eligible for the "occupation" of prostitution.
This is what legalization looks like, and it's already happening in Vancouver.
Mandatory prostitution?
Escaping violent husbands and boyfriends has already become more difficult due to cuts to welfare and legal aid. And the more impoverished women are, the more prostitution looks like a viable alternative. Is this what we want?
The majority of women don't chose prostitution, it's chosen for them by poverty and sexual violence. Studies and police statistics show that prostituted women are often young, poor, abused as children, addicted, undereducated, controlled by pimps and the target of violent attacks including rape and murder.
In a survey of 145 street prostitutes in the Downtown Eastside, conducted by DEYAS, 99 per cent considered themselves victims of violence, and 83 per cent said the abuse was inflicted upon them as children. Three out of four women say they began prostituting before the age of 18, and three out of four say economic reasons got them onto the street.
Start younger
Rather than legalizing prostitution, why don't we aim to get rid of poverty and child sexual assault in the home? We could eliminate two key reasons women end up prostituted in the first place.
Because it starts young. The average global age of women entering prostitution is thirteen. Thirteen year olds aren't allowed to vote, how can they be capable of choosing a profession where they are likely to get raped and murdered?
Protection is dangerous
In Australia where prostitution has been legalized, the Australian Occupational and Safety Code recommends training in self-defence and hostage negotiation for prostitutes. What kind of job is it when you need to negotiate yourself out of a hostage-like situation? Prostitution is harmful to women, legal or not.
Groups calling for full decriminalization have a point when they say it will eliminate the police practice of harassing women and herding them from one neighborhood to another. But full decriminalization means that pimping, procuring and running brothels would no longer be a criminal offense. Full decriminalization would allow pimps and johns to claim whole neighbourhoods as their territory to buy and sell women. Police will be relieved of dealing with everything but property crime and perhaps murder cases in these zones.
Proponents of full decriminalization argue that if prostitution is legal, it will be easier for prostitutes to report attacks from pimps and johns to the police. But full decriminalization will actually turn pimps into legitimate business men, johns into customers and procurers into job recruitment agents. Men who are currently considered criminals would be protected and sanctioned by law. This will not protect prostituted women from violent pimps and johns. Instead this will encourage the public to view violence as part of the service women are providing to their client base.
As rape crisis workers, we see that raped and battered women have a hard time getting police to respond to violence against women. Women labeled as prostitutes will have to fight even harder or a police response. Of course we want prostituted women to be safe, to have access to health care, detox and a guaranteed livable income -- this is obvious, but let's remove the requirement that women must sexually service men in order to have these basics. Women want the right not to prostitute.
A better way
In Sweden, johns and pimps can be arrested and thrown in jail but prostituted women are given opportunities to escape the trade. In five years, Sweden has reduced the number of prostitutes by two thirds and the number of johns by 80 per cent Women are provided with a pension by the government, job training and welfare.
Full decriminalization will likely increase violent attacks on prostitutes and doesn't address the serious and profound harm prostitution has on women.
The public is concerned with the welfare of women in prostitution; however; we have been offered little beyond short-term harm reduction solutions that will in effect entrench the harm prostituted women face. Unless we address the violence done to women in prostitution, reforms that attempt to make sexual slavery less harmful are a waste of time and further jeopardize the safety of prostitutes. Prostitution will be harmless when it no longer exists.
Jennifer Moreau is a journalism student at Langara College. While she volunteers at Vancouver Rape Relief and Women's Shelter, her views do not fully reflect those of the collective which have developed further while Jennifer was living abroad.
The latest arguments on prostitution abolition and globalization will be the subject of one of many workshops and roundtable discussions at this weekend's Montreal Massacre Memorial, held December 4th from 1:00pm to 10:00pm at Vancouver Public Library.