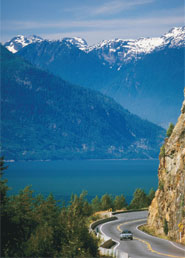 By all accounts, there are billions of dollars of investments that are required in BC for transportation projects, schools, hospitals and other public infrastructure. At the same time, there is widespread concern about growing government debt.
The BC Liberals' answer to this has been P3s. Let the private sector build the infrastructure we need and let the developers incur the debt. Letting the private developers incur the debt is key. The private sector has always built the infrastructure we need. The key difference with P3s is that the developers, not government, borrow the money needed to pay for the projects. The government just has to pay an annual fee to use whatever is built.
The political appeal is enormous. Get more schools, hospitals and roads without more government debt.
Of course, when things seem too good to be true, they generally are. And so it is with P3s. As critics stated at the outset and government auditors have confirmed, the private financing of schools, hospitals and roads adds to the government's overall debt just like traditional borrowing. It just changes the way in which the debt is repaid. Instead of debt service charges (interest and principal on debt), taxpayers have to pay an annual lease fee year in, year out over the life of the P3 contract. It's like leasing instead of financing the purchase of a car. You still have to pay for the car; it's just a question of how it is done.
Sea-to-Sky: $450 million more
The ardent proponents of P3s at Partnerships BC -- the government's crown agency responsible for developing these arrangements -- understand this. The rhetoric in support of P3s is no longer about private sector contributions to public infrastructure projects in B.C. They understand that the private financing of public infrastructure projects does not allow government to undertake projects it otherwise could not afford. Their rationale is more subtle, based on 'value for money' studies purporting to show benefits from P3s compared to more conventional contracting arrangements.
The shocking problem with these studies, however, is that they consider only the potential benefits of P3s while they explicitly ignore the extra cost they entail. It is much more expensive for private developers to raise the money needed for these projects than for government to borrow the money itself. The cost of private financing could add 3 percentage points or more to the interest cost taxpayers must ultimately pay.
On a $600 million project like Sea-to-Sky, for example, that means extra costs to taxpayers of some $15 million per year or $450 million over a 30-year lease period. Those extra costs are not taken into account in Partnership BC's assessments of P3s.
Burdening next generation
There can be some benefit from P3s. A P3 arrangement may enable government to transfer more cost overrun and performance risk than they could with conventional contracting arrangements, though that benefit can easily be overstated. A lot of risk can be transferred in fixed-price construction contracts without the need for private financing. But even if one were to accept Partnership BC's estimates of the risk transfer and other benefits of P3s, the benefits don't begin to compare to the extra financing costs that Partnership BC fails to take into account.
There is a significant net cost to taxpayers with the P3s this government has been using to develop the infrastructure we need.
The concern about government debt is that it imposes an onerous tax burden on future generations. How ironic it is that the BC Liberals' answer to this is to impose an even greater tax burden on future generations with the lease fee obligations it is accumulating in all of the P3 contracts it is entering into.
Marvin Shaffer is a consulting economist and adjunct professor in the public policy program at SFU.