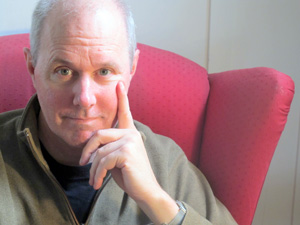 One of the great things about working at The Tyee is hearing so many people say: "Your journalism is really needed. How can I support you to do more?"
Lately we've heard that question so often that, today, we are asking you and other Tyee readers to voluntarily subscribe to a new program called Tyee Builders.
Don't worry. We're not putting up a paywall. We think you'll agree that credible content is most valuable to democracy when it's free to everyone. The Tyee Builder program is a way for you to sponsor more great reporting and take The Tyee to the next level.
Become a Tyee Builder by pledging a monthly amount -- from $5 to $50 -- that fits your budget.
In doing so, you'll be joining the literary lions Margaret Atwood, Stevie Cameron, Douglas Coupland, Graeme Gibson, Naomi Klein, Lawrence Martin, John Valliant and many more renowned authors who have already supported The Tyee. These acclaimed Canadians agree: Time to make The Tyee stronger! They've signed their books and given some to The Tyee so that we can give them to you -- as a thank you gift for pledging $15 or more a month. To see signed books available (first come first serve) from these famous Tyee supporters go here -- it's like your dream party list!
Swap your double-double for twice as much Tyee
If $15 isn't the right level for you, please consider giving $5 or $10 a month -- we'll send you other rewards if you do. To learn what you receive, and what The Tyee gets, when we partner this way to make independent media stronger, go here and review the various levels of support Tyee Builders can pledge.
Why are we asking you who enjoy The Tyee to voluntarily subscribe? Simply to create a broader, grassroots, sustainable base of financial support for The Tyee. That's the best way to ensure independence. And to grow our journalism. If just 500 people pledge at the $15 dollar a month rate, The Tyee could double our journalistic output. That's because we're not asking you to pay a nickel for overhead. We promise every dollar goes straight into new journalism. (And if you are wondering how The Tyee pays its bills now, this page will tell you.)
If you value good journalism, here's how to show it
As I say, we don't believe in paywalls. But let's stop pretending serious media doesn't cost money to produce. Sixty new dollars from you lets us file another Freedom of Info request; $120 pays to research growing inequality; $180 puts an investigative reporter on the trail for an extra day; $500 might produce the next scoop that saves lives.
Let's show the rest of Canada -- heck, the rest of the world -- that high quality, independent media can earn financial support from those who appreciate it. Let's prove that smart citizens are willing to part with the cost of one cup of coffee or three (or five?) a month to stay informed and enrich the democratic conversation in the place they love.
In return, we at The Tyee pledge to keep on swimming free and feisty, and to open up a wider, more attentive dialogue with you who become our Builders. What do we mean by that? Learn all about the Builder program by reading these answers to Frequently Asked Questions.
Or by heading directly to our fast, easy and secure sign-up page.
Whether you pledge $5 or $50 a month, consider yourself now part of the great Tyee migration -- we'll send you this made-in-B.C. pin to show you belong.
And know that your contribution to making The Tyee stronger is immensely appreciated here. Whenever we have asked for support from the Tyee community, you have come through. This is our most important request ever. It comes at a key moment in our democratic debates, when the stakes are high, making strong reporting more precious than ever. Please don't hesitate to join our Tyee Builders. It's Hammertime!