Independent media needs you. Join the Tyee.
The Builder's Handbook: Frequently Asked Questions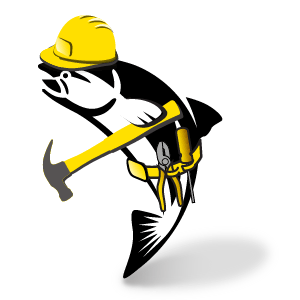 Q: What is The Tyee, and what does "independent" mean?
A: The Tyee is a Vancouver-based online news magazine. We publish news Monday through Saturday, and are independent of any mainstream media outlet. "Independent," however, doesn't mean "alone," which is why we're asking for your help. The Tyee Builder Program is an opportunity for Tyee readers to offer continuous financial support for The Tyee's journalism. We hope you'll consider signing up today to help build our capacity and enable us to produce more feisty, award-winning journalism. Click here to see a bit more about The Tyee's history and mission.
Q: How is The Tyee supported?
A: Because we're independent, The Tyee relies on a few different sources of funding in order to stay swimming. Click here for a detailed explanation of our finances.
Q: What will my contribution accomplish?
A: The Tyee Builders program is designed to increase The Tyee's reporting capacity and make us more sustainable. It shortens the distance between you, our generous readers, and Tyee writers, and also allows us to recognize and thank the people who support our work. By subscribing, you'll be helping The Tyee. You'll also be joining a community of The Tyee's most invested, involved readers.
As a Builder, your dollars will go directly and in their entirety to supporting the creation of more feisty, independent journalism. That includes hiring journalists and photographers - both freelance and in-house - to produce more of the content you love. Convinced? Click "Hammertime" at the top of the page and sign up now to help "build" The Tyee.
Q: Do I have to give each month, or can I pay for a year all at once?
A: We're happy to accommodate whichever method of payment you'd prefer. If you'd like to make one annual Tyee Builder contribution rather than supporting us each month, please contact us to set up the details. You can pay a year's subscription (or a one-time donation) by VISA, MasterCard or cheque.
Q: Can my organization become a Tyee Builder?
A: If your pet rock wants to become a Tyee Builder, we'd be happy to have it! All jokes aside, if you and your colleagues want to collectively support The Tyee, we'd be happy to add your organization. All we need is a credit card and billing address (home or office). If you have further questions, contact us here.
Q: I heard that if I signed up at $15 a month and up, I'd get a free book?
A:When the Builder Program launched in 2012, we ran a campaign to give away copies of signed books by Canadian literary icons. Supplies, of course, were limited, and by the time we reached 450 Builders, we were fresh out. But there are still lots of reasons to sign up! Read about the ongoing benefits of being a Tyee Builder -- including surprise perks and prizes -- here.
Q: Does The Tyee have an annual report?
A: When you become a Tyee Builder, you become part of our team. Our work becomes your work, and you want to know that your support is making a difference. That's why Tyee Builders receive quarterly eNews updates taking you inside recent editorial successes and upcoming plans, plus a more detailed annual report that explains how your contribution is helping us grow.
For answers to general questions about funding and finances, check out our financial explainer. You can also take a look at our About Us page for additional information.
Q: Is my contribution tax-deductible?
A: Sadly, no. Because an independent media outlet isn't a "charitable" organization, according to the Canadian Revenue Agency, we cannot offer tax receipts for your subscription. I know, we're not thrilled about it either.
In the interest of being relentlessly cheerful about such things, we invite you to look at it like this: if you were subscribing to a print newspaper or a news magazine, you wouldn't get a tax receipt. In most subscription situations, you also wouldn't have the editor's promise that every dollar you contribute will go entirely to supporting an independent voice in Canada's media scene. We, at least, can offer you the latter.
Q: Can I pay by cheque?
A: Absolutely. If possible, we'd suggest that you send us a cheque to cover a year all at once, to avoid having to mail one each month. If you do mail us a cheque, please make sure to contact us to let us know it's on its way, and to include your mailing address so we can send along a token of our thanks. Our address is:
The Tyee
PO Box 88484
Vancouver, B.C. V6A 4A7
If you're worried about donating online, don't be. Our online financial transactions are administered by a Victoria, B.C.-based company called Beanstream, and take place on Beanstream's secure server.
Q: How do I change or cancel my subscription to The Tyee?
A: You can change the amount you're giving us monthly or stop subscribing at any time. Simply contact us and we'll put an end to your membership to the Tyee Builders, which will take effect the next time a payment is due to be made. Due to the nature of the program we can't offer refunds mid-month.
Q: Will The Tyee keep my information private?
A: Yes, of course. We know how precious your privacy is, and we're honoured that you trust us with your information. The Tyee does not rent, sell, or share in any way its lists of eNewsletter or Tyee Builder program subscribers.
At some point, we may want to publicly thank or profile our Builders in some way. When you sign up, you'll be given an option to remain anonymous, if that's what you'd prefer. We still need your address for billing purposes and in order to send you the perks that come along with being a Tyee Builder. If you want to opt out of perks or missed the "stay anonymous" option during registration, simply send an email to let us know. For more information about The Tyee's Privacy Policy, click here.
Q: Where can I see a list of all the famous Tyee Builders?
A: You can find an index of our more recognizable Builders who helped us launch the program in 2012 here. Check out each Builder's profile to see what "hooks" them (besides The Tyee, of course).
Q: I can't contribute financially. How else can I help?
A: There are lots of ways to support The Tyee that don't require a financial contribution. Tweet our stories and follow us on Twitter; post them and "Like" us on Facebook. Sign up for our free daily and weekly eNewsletters and tell everyone you know to sign up, too. The more people who read The Tyee, the better. Be our number one fan and we couldn't thank you more.
Q: If I have a problem subscribing online or have a question that isn't answered here, who do I contact?
A: If you have any questions about becoming a Tyee Builder, just send us an email here or give our Vancouver office a call at 604-689-7489.
---
Found what you were looking for? Click the button below to go back to the Tyee Builders sign-up page.