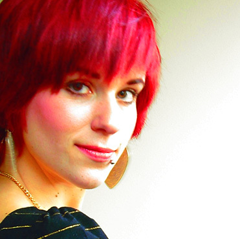 For a while now, The Tyee and The Hook have used Twitter to update followers about upcoming stories. For last week's election night coverage, however, we wanted to try something a little different -- a social media experiment. Because we know how excited we are when we get live election results as they come in, we wanted to find an efficient and discussion-based way to share those results with our readers as well. We chose Twitter as our outlet, due to its social media-based, easy to follow format.
It was a great success. Our Election Night tweets promoted robust discussions and inspired over 250 new users to follow further Tyee and Hook updates through Twitter.
The power of Twitter
For those unacquainted with the elusive 'Twitter' idea, here's a short explanation of what it does. Twitter aims to keep individuals connected through the dissemination and sharing of short updates in the form of 'tweets.' Twitter users 'follow' the accounts of friends and groups they respect, receiving updates from those they follow as they appear, and either 're-tweeting' or engaging in discussion with tweets they want to say something about.
The only parameter existing for tweets is that they are under 140 characters in length, allowing a Twitter user to quickly read the updates of their contacts at a glance.
In the past few years, Twitter has really started to gain momentum. Everyone from the guy in the local grocery store to President Obama seems to have a Twitter account these days. Even inanimate objects have been given a voice (we're serious! Look up the twitter account 'towerbridge' to witness a group of bridges -- yes, bridges -- update one another on weather and traffic conditions.) We believe that Twitter may be a key component in the next generation of online media. It promotes social democracy due to its inclusive, citizen-fueled interface, and allows information and news to be shared faster than ever before.
Tyee twittering on election night
For our Election Night twitter coverage, we set up camp in our office at around 6 p.m., watched as the polls closed around B.C., and tweeted results and observations as we got them through our two twitter accounts for The Tyee and The Hook -- "TheTyee" and "TheHookBlog." Both accounts' tweets generated a healthy amount of commenting, discussion and re-tweeting (wherein a Twitter follower quotes our original tweet, sharing it to their friends in their own way.) As a result of our Election Night tweeting, The Tyee's Twitter account garnered over 150 new followers in a day while The Hook got 100 new followers.
Here are a few excerpts of some of the Election Night discussion generated from our Tyee tweets:
Twitter user "davecournoyer" shared the Hook's tweets simply by writing, "Follow @thehookblog for great up to the minute #bcelection coverage. Exciting as the results come in." User "fiver303" re-tweeted his own election-day opinions back at our Hook twitter account, telling us that he believed "...nobody expected NDP to do this well" in this election. User "celebritygo" re-tweeted at another user called 'chrisboutet' and referenced us by saying that she liked "INDEPENDENT ONLINE MAG @THETYEE & ITS POLITICS BLOG @THEHOOKBLOG TONIGHT. THANKS, #BCELECTION!" She also added a link to the Tyee's homepage in her tweet. User "chrisboutet" generated a lot of re-tweets himself at The Tyee on Election Night, writing that he "learned about independent daily online mag @thetyee...tonight."
Overall, we were quite enthused by the lively discussion and response received from our Election Night tweeting and would like to humbly thank all of the Twitter users who followed us and encouraged us in our tweeting experiment! In addition to our regular tweets which update followers on new stories, we will engage in tweeting for specific events of interest to our readers in the future. If you are interested in getting live updates from us please add us at our "TheTyee" and "TheHookBlog" twitter accounts and be sure to say hi when you do so!
What do you think?
Have any ideas of events we should tweet about in the future? Have an opinion about The Tyee being on Twitter? Let us know in the comment section below, or by re-tweeting us on Twitter. We'd love to hear your input.
Related Tyee stories: