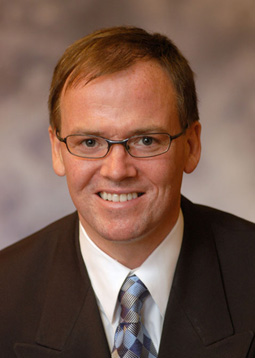 In Ontario the pharmacies in the health minister's constituency are cutting their hours as a battle over drug pricing turns personal. In British Columbia, Health Minister Kevin Falcon says he's ready to have the same kind of fight here.
"We think Ontario's going down the right road in terms of recognizing there are significant payments being made to pharmacies to stock drugs," said Falcon. "Ultimately that's being paid for by taxpayers through government purchasing."
The Ontario government, under the leadership of Health Minister Deb Matthews, announced last week it will try to save money on generic drugs. When the patent expires on a brand name drug, other companies can produce and sell a generic version of the same chemical. Ontario has been paying 50 per cent of the brand name price for generics, but wants to reduce that amount to 25 per cent.
Pharmacies, which would see their dispensing fees cut as a result, have hit back despite Matthews' warning earlier this week not to hold patients "hostage."
Shoppers Drug Mart cut hours and introduced delivery fees at its London, Ontario stores, which happen to be in Minister Matthews' constituency. Another chain, Rexall, announced a hiring freeze at its corporate head office and said it will eliminate pharmacy student and intern programs. It will also introduce delivery fees across the province.
Asked about the steps Ontario pharmacies are taking, Falcon said, "I think it shows you how high the stakes are. They're going to play rough."
Savings expected: Falcon
In 2008, B.C.'s Pharmaceutical Task Force recommended the province work on reducing the amount of money the province spends on generic drugs.
At the time the panel's vice-chair, George Morfitt, told the Tyee the main problem appeared to be with the rebates generic companies give to pharmacies to provide one drug instead of another. "Nobody's quite sure how much money is going to whom and for what," he said.
"We're in negotiations now with the B.C. Pharmacy Association," Falcon said this week. "We've let them know we expect to see significant savings here in British Columbia too."
He said he believes the pricing of generics in B.C. is similar to in Ontario, with the generic selling for about 50 per cent of the price of the brand name drug. He declined to say what the government is seeking in its negotiation with the pharmacies.
"I'm not going to disclose what our strategy is," he said. "We have made it clear we expect to repatriate some of those dollars back to the benefit of the government and the taxpayers."
Minister's drug ideas inconsistent: NDP
Citing the ongoing negotiations, a spokesperson for the B.C. Pharmacy Association said nobody would be available for an interview, though he did provide an emailed statement from CEO Marnie Mitchell.
"We have been in talks with the provincial government for several months, with the aim of working collaboratively to ensure pharmacists are fairly reimbursed for their services," she said. "We believe the best way to achieve this is to negotiate in confidence with government, in an atmosphere of trust and freedom, exploring all options available. Our priority remains to achieve the best outcome for B.C. pharmacists and for their patients."
It's ironic that Minister Falcon has said he hopes to save money on generic drugs considering how much sway the brand name drug companies have had in setting provincial drug policy, said New Democratic Party health critic Adrian Dix.
"Its a good thing to look for savings everywhere and make sure prescribing patterns are the best," he said. Although health care costs have risen steadily "the main cost driver hasn't been the generics," he said. "Let's go after everyone, not just one part of the marketplace."
If Falcon were serious about reducing drug costs, Dix said, he would have the ministry keep seeking the advice of UBC's Therapeutics Initiative and would expand reference-based pricing, a program where the government will pay for the least expensive among drugs that do the same thing.
"We are not on the cutting edge of pharmaceutical policy anymore unfortunately because they've taken the retrograde step of going after the very evidence-based programs that will restrain the costs and ensure prescribing is done properly," he said.
Despite Falcon's tough talk, Dix said he fears the government will continue protecting the big pharmaceutical companies and allow the overall amount spent on prescription drugs to grow.