When Lana Lowe started working for the Fort Nelson First Nation in 2008, it was the middle of the fracking boom.
"Oil and gas had been part of the northeast since the 1950s, but this was unprecedented," said Lowe. "The technology was new and unheard of in our territory."
Energy companies had discovered that blasting massive amounts of water, chemicals and sand underground to shatter rock formations would allow oil and gas to flow. The process boosted production — and has been linked to earthquakes, methane gas leaks and air and water contamination.
The Fort Nelson First Nation was dealing with oil and gas companies clamouring to frack in its traditional territory in northeastern B.C. near the Yukon border.
"It was like a tsunami," said Lowe.
Lowe, originally from Prince George, is Dene, with family roots in the Fort Nelson First Nation, a community of both Dene and Cree people. She started out as a researcher with the First Nation's department of lands, resources and treaty rights, and became the department's director a year later. The fracking boom was a demanding test.
Deborah Curran, acting executive director of the Environmental Law Centre at the University of Victoria, says Lowe stepped up to the challenge of dealing with the industry and the effect on the First Nation.
"What can we do in the face of this absolute onslaught that you can see across the landscape?" said Curran of fracking. "Most nations are really at a loss to deal with it beyond consultation processes… Lana is one of those amazing individuals that has the big picture in sight while dealing with the day-to-day decisions of her job."
Curran nominated Lowe for this year's Land Champion Award from the Real Estate Foundation of BC, which recognizes innovation, leadership and collaboration in sustainable land use in the province. Lowe won the award for her decade of work, though she credits her team at the lands department and the Fort Nelson First Nation.
Lowe and others will be honoured for a range of efforts advancing sustainable land use and real estate at the 2018 Land Awards Gala presented by the Real Estate Foundation of British Columbia, to be held Oct. 11. The public is invited – find out more here.
Lowe had known from a young age that she wanted to work with Indigenous communities and the land.
"A lot of that comes from conversations with my grandpa, who was a trapper, and he always talked about the importance of the land and the treaty," she said. "He taught me to remember the treaty and honour the treaty, but he didn't trust Canada to honour their part of the deal! I thought that if I really wanted to change things, I would have to go to university."
Lowe later earned a bachelor's in geography and a master's in Indigenous governance at the University of Victoria.
"I learned a lot of strong and grounded teachings about decolonization and the assertion of Indigenous rights and responsibilities. And I was really thinking about our responsibility not only to ourselves and to our community, but the land and the animals."
Once she graduated, Lowe knew what she had to do.
"Do my best. Fulfill my obligations."
When she joined the Fort Nelson First Nation's land department, the team consisted of three people.
"We had 15 to 20 oil companies constantly knocking on our door and emailing us to help them get their permits," she said.
The changes on the land at the time were so drastic that Lowe recalls trappers returning to their cabins after a few months away and wondering where all the new roads came from.
Lowe was dealing with a flurry of stakeholders — the companies, the province, the National Energy Board and the community itself.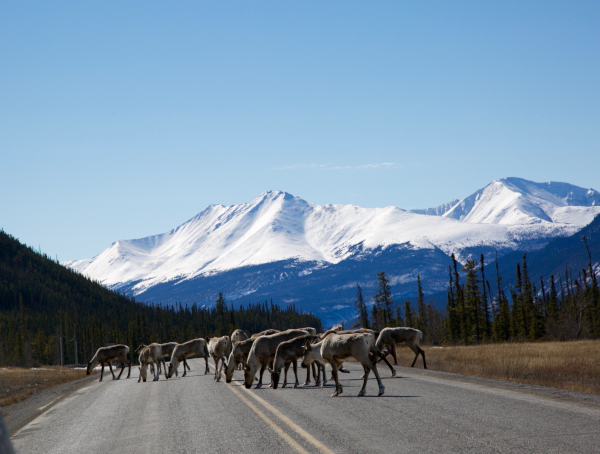 Lowe and her team tried everything to help their community.
"We did it all!" said Lowe. "Public awareness campaigns, activism, legal action… We did engagement in project partnerships with industry, just to manage it so that it wasn't going to destroy everything."
The First Nation staff and community members collaborated with scientists, academics, legal theorists, water governance experts, foundations and NGOs. They researched the impacts of the development of a liquefied natural gas sector on their land and explore the best way of disposing of fracking wastewater. They shared their findings with other First Nations.
The Fort Nelson First Nation also asserted its rights in court.
In 2015, the First Nation successfully challenged a water licence that had been awarded for a fracking operation. The B.C. Environmental Appeal Board found the provincial government had failed to consult the First Nation in good faith and the science behind the licence approval was flawed. And last year, the B.C. Supreme Court ruled that the BC Oil and Gas Commission failed to properly consult the First Nation and address or even entertain its concerns about the impact of a previously approved pipeline.
This was a time when many in northeast B.C. believed that the oil and gas industry would bring a better future.
"There were lots of economic benefits coming into the community, both ours and the town of Fort Nelson," said Lowe. "Everybody had jobs in the oil patch. There was lots of money and lots of development and lots of promises made about long term sustainability and a lot of people bought into it."
Then opportunities were lost as oil and gas prices fell.
"Here we are today where the town is dying because the economic certainty promised to the community didn't come down... When companies leave, they don't think about the community."
As well as dealing with industry, Lowe and her department also had the job of sustaining cultural traditions on the land.
"We really want to make sure that we don't forget who we are as Dene people and Cree people," said Lowe. "Otherwise, what's the point?"
The department supports traditional craftmaking, harvesting and culture camps and has created an audio library of culturally important plants and animals in Dene and Cree languages. It has also continued the practice of controlled burning to reduce wildfire risks and helped people in the community to spend more time on the land and learn traditional skills.
"Drums are coming back!" said Lowe. "We haven't had a drummer in the community since the 1970s. The men in the community went north and learned it and are teaching it to the youth. We also had our first Fort Nelson Dene hand games tournament!
"Some people forget about the old days and want to get on with making a living with the new world, but I see that there are still people who value who we are as Dene and Cree people and they want to keep traditions alive."
Today Lowe is pursuing her PhD at the University of Victoria's Faculty of Law. (Her position at the lands department is currently filled by Katherine Capot-Blanc.) She hopes to make Dene and Cree laws central to the First Nation's government.
"We always find ourselves working within the Canadian government framework which doesn't always allow for our values and knowledge to be part of the decision-making process in a meaningful way."
Lowe says her work with the First Nation brought many "rude awakenings," but was also inspiring.
"In every single collaboration and every single project, whether that's with the community or industry, there's always someone looking for change, someone that gets it, someone willing to do what it takes to move towards a better future. And that gives me hope."

This article is part of a Tyee Presents initiative. Tyee Presents is the special sponsored content section within The Tyee where we highlight contests, events and other initiatives that are either put on by us or by our select partners. The Tyee does not and cannot vouch for or endorse products advertised on The Tyee. We choose our partners carefully and consciously, to fit with The Tyee's reputation as B.C.'s Home for News, Culture and Solutions. Learn more about Tyee Presents here.