Wes Raley moved to Vancouver from Florida to make candy.
"Creation is the purest form of expression," he remarks. He's been working in sweets for 11 years and loves it. Raley helped launch Wishing Treats on West Hastings Street last fall.
But opening in this part of downtown is about more than just business. Vancouver's Downtown Eastside is steps away.
"When you're set up here, you can't not have a social conscience, just because of what you see," Raley said. "In a lot of parts of Vancouver, you're not necessarily confronted with people who are needy all the time. But here, you are. Always. And you can't forget it."
The nearby Hastings Crossing Business Improvement Association (BIA) wants to make sure the neighbourhood's low-income residents aren't forgotten as entrepreneurs move in and shoppers visit.
As well as businesses, the neighbourhood is also a hub of social enterprises and non-profits. An upcoming event by the BIA hopes to connect everyone.
Experience Hastings Crossing is happening from Feb. 10 to 19. Businesses are partnering with a local social enterprise or non-profit to offer promotions that will help fundraise and promote their partners' work.
"We're a different business community than other areas of the city," said Landon Hoyt, the BIA's executive director. "We have a social lens to our mandate and mission. We want to let people know that the businesses down here are not just capitalist machines, and that they want to support the community as much as they can."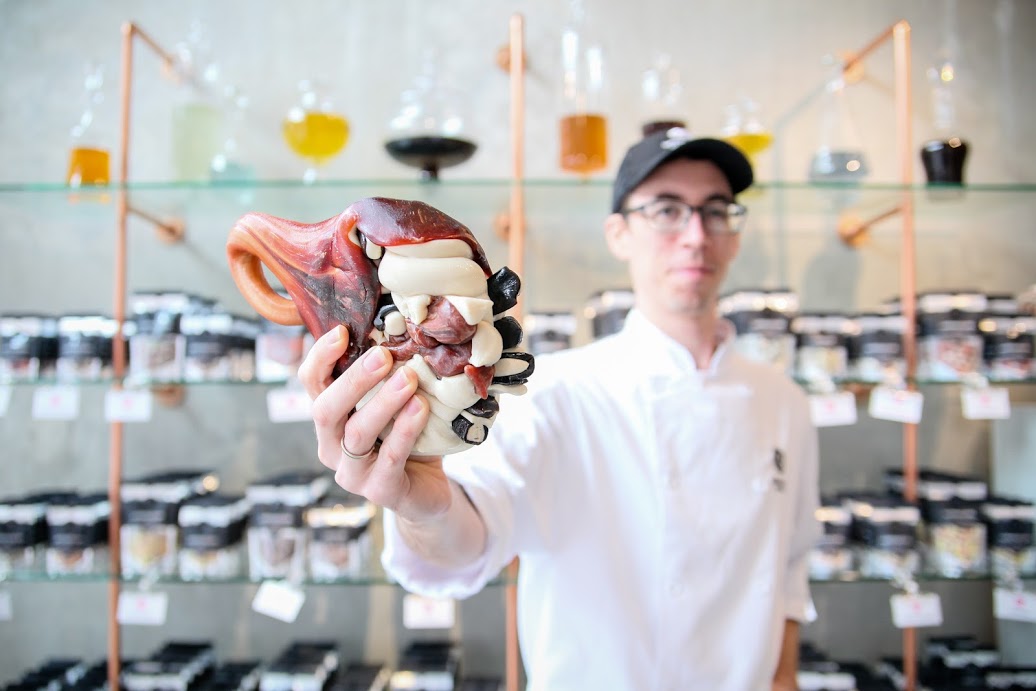 Knowing the neighbours
Many of the organizations partnered for the week already know each other well — after all, they're neighbours.
Wishing Treats, where Raley works, will have a display of candy for sale with all profits donated to Knack. The social enterprise trains low-income individuals in basic work skills and connects them to employers. Raley knows the Knack team well; they're just across the street.
Another partnership is between the Pint Public House and Mission Possible, a non-profit that provides work opportunities for homeless and low-income individuals. The Pint will donate a dollar from every burger sold during the event to Mission Possible.
"We really believe that people with businesses here and the people who live here belong together," said Matthew Smedley, Mission Possible's executive director and CEO.
One way the organization has "built bridges" in the community, Smedley says, is through its property maintenance social enterprise, which does everything from pressure washing to litter pick-up. Employees are low-income.
Academie Duello, a centre for swordplay, has also partnered with Mission Possible for the week. Profits from all their trial class fees will be donated to the non-profit.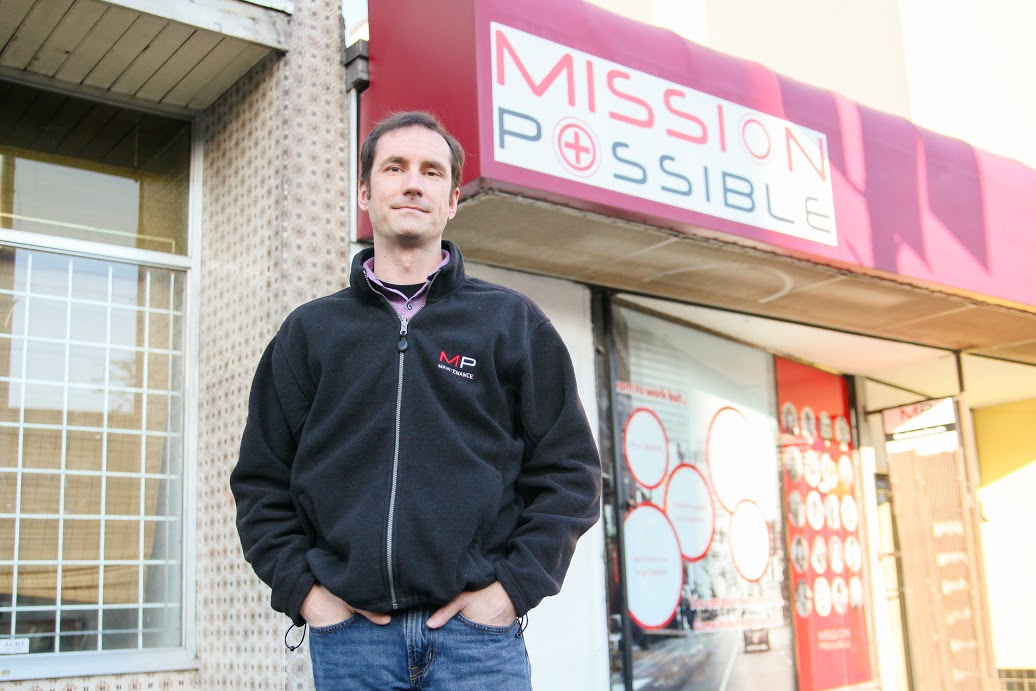 There are a number of other partnerships for the February event. Eastwood Cycle is offering a free spin class for a non-perishable food item or warm item of clothing that will be donated to Union Gospel Mission. Opus Art Supplies is matching gift card purchases with donations to Enterprising Women Making Art.
And Cartems Donuterie has partnered with Hives for Humanity, a social enterprise that has placed dozens of beehives on East Hastings and taught community members how to keep them. Beekeeping is considered to be therapeutic and rewarding. Cartems is selling their honey in its store.
A community effort
Candymaker Wes Raley calls the Hastings Crossing business area the "goldilocks belt" of downtown because it's just right in terms of a recognizable location that's not too crowded.
"It's still part of the downtown core, yet it's far away from places like Granville and Robson that are already very established," Raley said. "This place has attracted creatives, young business owners, people who are taking a risk doing something a bit outside of the norm."
That makes it all the more important for initiatives like Experience Hastings Crossing, which aim to help make and strengthen connections as the neighbourhood changes.
"The neighbourhood's just growing and developing so much that we have to make sure everyone in the community gets involved, and that no one gets left behind," said Alannah McIntyre, assistant general manager at the Pint. "Everyone needs to pitch in to make it better."

This article is part of a Tyee Presents initiative. Tyee Presents is the special sponsored content section within The Tyee where we highlight contests, events and other initiatives that are either put on by us or by our select partners. The Tyee does not and cannot vouch for or endorse products advertised on The Tyee. We choose our partners carefully and consciously, to fit with The Tyee's reputation as B.C.'s Home for News, Culture and Solutions. Learn more about Tyee Presents here.