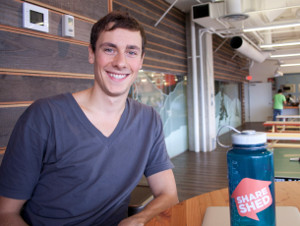 October 2014 may soon be remembered as the Month of the Innovator. First, it was the Oct. 3 announcement that the old police station at Main and Hastings will soon be the home of the city's first Technology and Social Innovation Centre. Now, SFU Public Square has launched "Innovation: The Shock of the Possible," a week-long summit dedicated to innovation, and its role in shaping a range of social, environmental, and economic issues.
And to kick it off this Sunday, Oct. 19, is another city first: the Young Innovators Crawl, an interactive event hosted by more than 60 organizations in 30 different spaces, and featuring close to 80 young innovators.
The crawl aims to be an exploration of some of the region's brightest young minds, in areas as diverse as art and culture, design, technology, social innovation, and food sustainability, and the spaces that house them, and in so doing, examine Vancouver's place as a hub for innovation.
But is it? Is the city, with its sky-high rents, west coast location, and increasingly squeezed creative class, actually a place that can allow young innovators to flourish?
Daniel Dubois thinks so. The 23-year-old is the founder and "Chief Innovation Officer" at Share Shed, a social network which which promotes the sharing economy by allowing users to share items, skills, and events. Share Shed is still in the Beta phase, but it's already gained a lot of high-profile support, including a grant from The Next Big Thing, a foundation started by Hootsuite founder Ryan Holmes, which offers financial backing and mentorship to local entrepreneurs. Dubois, along with his 10-person team, will be greeting interested YIC participants at Hootsuite HQ, where he aims to immerse them in the possibilities of Share Shed, tech and the sharing economy.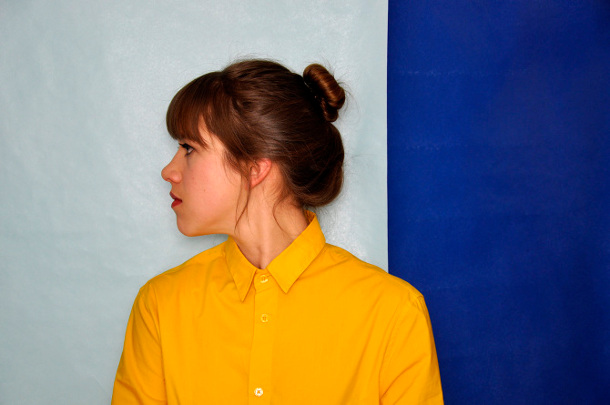 "I think [Vancouver] is a completely conducive environment," he grins. "We can't compare ourselves to Silicon Valley, because we're never going to be that, but it's also not healthy to imitate that approach. Startups are in a unique and special position here, because it's a hot topic. And thanks to startups like Hootsuite, there are now other investors who are ready to put their money in that direction."
Challenge and opportunity
Outside of tech startups, Vancouver's innovation landscape can be very different -- as Charlotte Kennedy has found. The 22-year-old industrial designer currently works and teaches at MakerLabs, a collective "Maker Space" (and crawl destination) which provides equipment, education, and tools -- everything from woodworking implements to digital fabrication, and the skills to use them. As Kennedy has discovered, the city can in fact be an extremely challenging place for young designers - however, she notes, it's these challenges which can present new opportunities for innovation.
"I know, in my field at least, a lot of people want to stay here, because it's such a great place to live," she explains, "but it can be hard to find work in the traditional sense. And because of that, people create their own work, and I think that's where innovation starts to happen. When people are hungry for work, and hungry to do what they love, they're willing to put in their all to make that happen. I think that's why there are so many young people doing such cool work. Because people love Vancouver, and they want to make it work, even if they can't immediately find a typical nine-to-five job."
The city's innovation landscape, she notes, is small, and not without its challenges. But it's growing fast.
"Vancouver has so much potential, but it's sometimes hard to know what's going on," she continues. "It's kind of a blank slate. There's room to grow, because it's not over-saturated yet. People have the opportunity to start their own thing."
"It's grown so much in the last couple of years," Dubois agrees. "But it's still 10 times bigger in Toronto, and a million times bigger in San Francisco. You can meet with unlimited investors in San Francisco. But it's such a closed network here. Everyone knows everyone. It's very small, but that can also be an advantage."
Exploring the innovation ecosystem
And they appear to be right; small though it may be, Vancouver appears to be poised on the edge of a sea change. Ranked 39th in the world in terms of innovation, it's nonetheless still the number-three city in Canada (behind Toronto and Montreal) and right now, there are more options available to the region's young innovators and entrepreneurs than ever before.
As of Oct. 3, the city (which originally rejected the idea back in February) announced its plan to transform the former police station on Main and Hastings into a hub for technology start-ups, clean-tech, and micro and social enterprise.
The project is supported by some of the province's big players, including Vancity and The Vancouver Economic Commission. And they aren't the only ones tapping into the passion of the region's young innovators. Groundswell has launched a program specifically aimed at developing social enterprises, non-profits, and co-ops with people under 35. Launch Academy provides shared space, mentorship, and education opportunities. The BC Innovation Council is dedicated to supporting the growing "knowledge economy."
And SFU's Innovation Summit is committing its resources, with a survey aimed at getting a sense of what conference organizer Maya Goodwill calls Vancouver's "Innovation Ecosystem."
"We know that there are significant barriers to doing this kind of work as a young person in Vancouver," she explains. "So, we want to get their feedback on what these barriers and challenges are, and what type of support they need."
The survey, she notes, is open to anyone, and aims to expand the notion of exactly what it means to be an "innovator."
"Hopefully we'll get some answers, and figure out why people are here - other than the fact that it's 'Beautiful BC.' That's not very interesting. Yeah, we know you can go snowboarding, and that it's a great place to go for a run, but beyond that, what's driving people here? And not just from an entrepreneurial standpoint, but also from an artistic one. Because artists are also innovators."
As Goodwill notes, there is no firm consensus amongst Vancouver's change-makers about the precise nature of the city's innovation ecosystem -- a problem the survey aims to solve. In the meantime, local entrepreneurs, including Hootsuite's Holmes, have taken notice of the region's potential, and are funding initiatives to keep homegrown talent at home. At the same time, conferences like the TED series are also recognizing what Vancouver has to offer, choosing it as their first host city outside of California, for its "livability, walkability, sustainability, innovation and stunning natural beauty."
"Canada is so dependent on our natural resources, and it would be pretty exceptional if we could add tech talent to that list, and create a hub of innovation in Vancouver," Dubois concludes. "And there are major players in the game that want to make that a reality. It's going to be really interesting, come January, to see how things start to unfold."
So, is Vancouver an innovator's paradise? Not yet.
But it's getting there.

This article is part of a Tyee Presents initiative. Tyee Presents is the special sponsored content section within The Tyee where we highlight contests, events and other initiatives that are either put on by us or by our select partners. The Tyee does not and cannot vouch for or endorse products advertised on The Tyee. We choose our partners carefully and consciously, to fit with The Tyee's reputation as B.C.'s Home for News, Culture and Solutions. Learn more about Tyee Presents here.