Too much of Vancouver Island's old-growth rainforest has been clear cut with little to no regard, involvement or benefit for the Indigenous people who call the area home. But a plan put forward this January by the Ahousaht First Nation in Clayoquot Sound seeks to chart a new course for ancient forests and long-term prosperity.
Gathering in Tofino, Ahousaht chiefs announced the Ahousaht Land Use Vision, a culmination of two years of planning within the community. The vision outlines a way forward for Indigenous stewardship in Vancouver Island's most intact tracts of old-growth forest. Next up? Pulling together government support and the necessary funds to make the plan a reality.
The land use vision is significant in several ways: it gives priority to low-impact economic development and calls for an end to industrial logging and mining activities. It also includes a proposal to set aside about 80 per cent of the territory as "cultural and natural areas" to "conserve biological diversity, natural landscapes and wilderness, and to provide for Ahousaht continued spiritual, cultural and sustenance use."
The realization of this vision would be extremely important, not least because the Ahousaht First Nation's territory covers 170,000 hectares (more than five per cent of Vancouver Island's land area) and the majority of Clayoquot Sound, a spectacular labyrinth of rainforest, ocean, fjords, inlets and the home of several Nuu-chah-nulth First Nations.
The Ahousaht proposal would protect an additional 60,000 hectares of Clayoquot Sound from industrial activities. Logging rates in the area decreased in the 1990s after thousands of people turned up to First Nations- and environmentalist-led protests of a government plan to allow logging throughout two-thirds of the region, but relentless clear-cutting on much of the rest of Vancouver Island continues today.
Sierra Club BC estimates 334,000 hectares of old-growth rainforest have been logged on Vancouver Island since 1990 (30 per cent of what remained at the time, a rate three times faster than in tropical countries, which lost 10 per cent of their primary forest in this time), almost all of it outside Clayoquot Sound. Recent data shows roughly 9,000 hectares of old growth on the island is logged each year (equivalent to almost 25 rugby fields a day).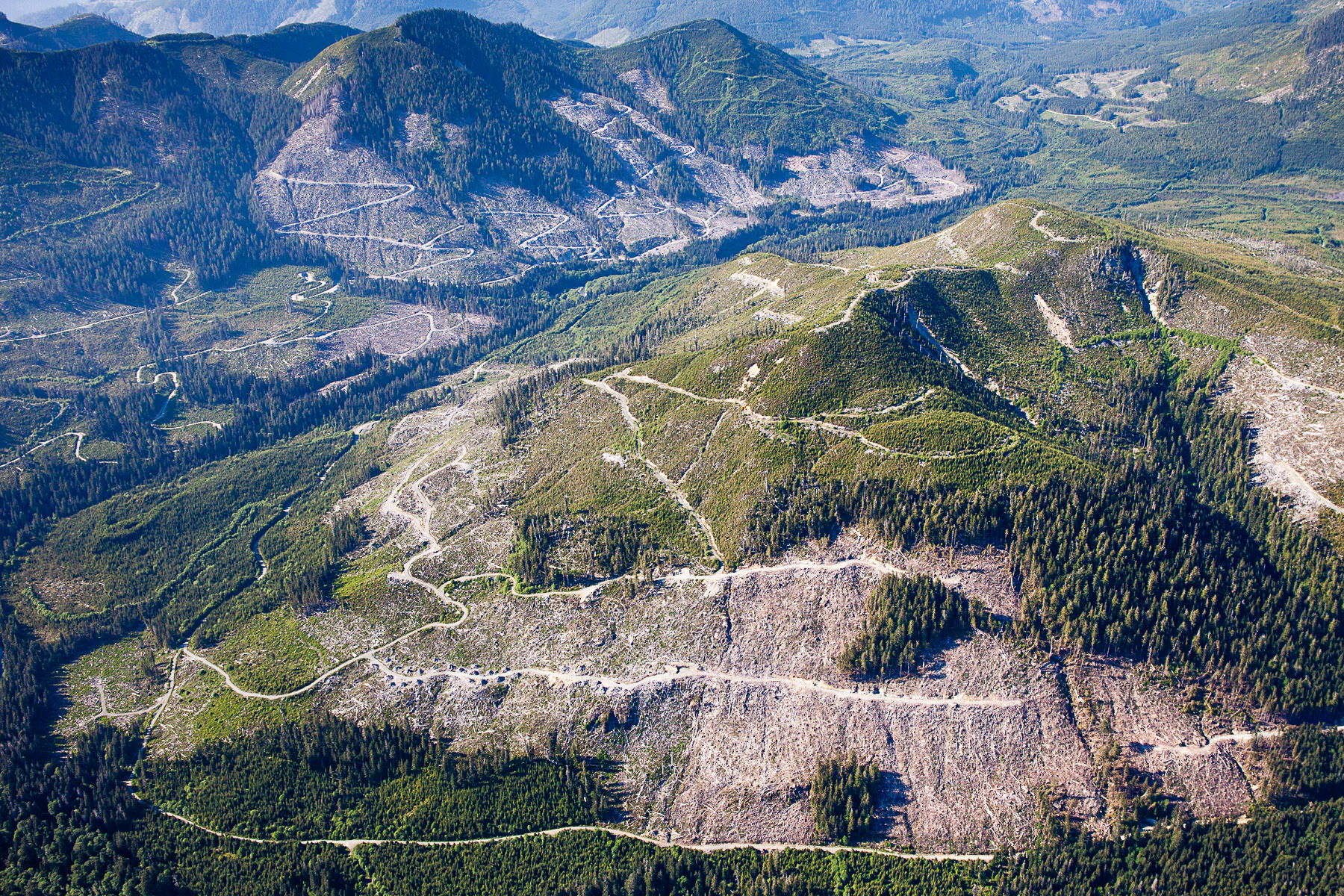 To this day, Clayoquot Sound houses the largest cluster of intact rainforest valleys remaining on the island — but a significant part of the rainforest is still unprotected. The 1993 protests were successful in pushing for a number of new protected areas, improvement of regional logging practices, and gradually handing over control of logging rights to First Nations. On a few occasions, some of the unprotected intact valleys were threatened by logging plans.
Fortunately, it was possible to stop these plans and they did not result in the loss of conservation values and revenue options. But a coherent solution for permanently protecting Clayoquot's last intact valleys is long overdue. The Ahousaht vision is a milestone towards this solution.
Protecting the region's rainforest has countless benefits. It will strengthen tourism and recreation. It will connect habitat between the Great Bear Rainforest and the Olympic Peninsula for species like the marbled murrelet. And it will help keep carbon stored in ancient trees, as well as buffer local communities, watersheds and salmon populations from the increasingly severe impacts of climate change.
All of this will be complex and will cost money. Fortunately, we can look to another recent success for guidance. In the Great Bear Rainforest, a funding structure Coast Funds called was developed to administer $120 million to support community First Nation-led economic development and management of protected areas.
The funding was tied to the creation of over 100 new protected areas between 2006 and 2009 (over 1.6 million hectares of additional protection from logging). Coast Funds were made possible through $60 million from private funders matched by the provincial and federal governments, which gave $30 million each.
As part of the plan, a new land use legislation called Conservancy was established to protect ecological, cultural, and recreational values, and to enhance First Nation access to the land and natural resources within these areas for use in traditional and conservation-based economic activities.
First Nations in the Great Bear Rainforest and the Ahousaht First Nation are supported by TNC Canada (the Canadian affiliate of the global organization, the Nature Conservancy), and solutions in Clayoquot Sound will require similar conservation designations and funding elements as applied in the Great Bear Rainforest protection agreements.
While Clayoquot Sound is a much smaller region, significant funding from private and government funders will be required to support the Ahousaht vision and, hopefully, the aspirations of the other nations in this region, the Hesquiat and Tla-o-qui-aht.
The Ahousaht Land Use Vision meets the environmental and social imperatives for rainforest conservation and community well-being of the future. A long-term commitment from the B.C. government would go a long way in ensuring Indigenous stewardship, prosperity, and conservation in the traditional territory of the Ahousaht First Nation and create hope that economic development without destroying the natural world is possible
There are few places in the world that have inspired people around the world like Clayoquot Sound. Now, nearly 25 years after protests that made headlines across the globe, the Ahousaht First Nation has presented a path towards lasting protection of the region's intact rainforest valleys and community well-being for future generations. Governments — and every one of us — should support fulfilling this vision for the benefit of Clayoquot Sound and Vancouver Island.