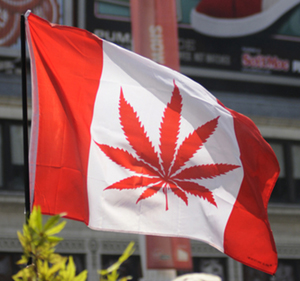 The global anti-drug regime has been in place for more than a half century now, but the prohibitionist consensus has been crumbling for at least 20 years, and the decomposition continued apace this year.
The international treaties that make up the legal backbone of international drug prohibition still stand, but they are under increasing attack at the United Nations, which will take them up again next year. They are increasingly being breached (especially by marijuana legalization at the national and sub-national level) and nibbled away at around the edges by moves like drug decriminalization and some harm reduction measures such as supervised injection facilities.
The Western hemisphere is becoming especially fruitful ground for drug reforms. As the United States retreats from drug war excess at home, its imposition of drug war orthodoxy south of the border erodes, and Latin American countries that have suffered some of the worst drug war excesses now search out different paths. From Tierra del Fuego to the Yukon, change is in the air in the Americas.
Here are nine signs that international drug prohibition eroded more this year.
1. Canada elects a marijuana-legalizing prime minister.
We may have a handful of legal pot states, but Canada is about to become the first country in North America to free the weed. Newly elected Liberal Prime Minister Justin Trudeau made marijuana legalization a central plank of his election campaign. This month, he immediately ordered his new Justice Minister to get on it after winning the election, and in the annual throne speech this month, his government reiterated its intention to legalize pot. It won't happen overnight, but it's coming, and that will make Canada the first Western power to do so.
2. Jamaica decriminalizes ganja.
In February, parliament "voted" to approve a government-supported decriminalization bill, and the law went into effect in April. Now, anyone, including foreign tourists, can possess up to two ounces of ganja and face only a $5 fine. Any household can now grow up to five plants and adult Rastafarians can use the herb for religious purposes. The law also paved the way for a regulatory authority for medical, scientific and therapeutic uses. In July, Justice Minister Mark Golding signed an order to expunge minor marijuana convictions, and by December, the government had granted its second "marijuana exemption" allowing Rastafarians at festivals to partake of (and possess and transport) jah herb without fear of arrest
3. U.S. is no longer the bogeyman of international drug reform.
It's not like 2001, when Jamaican decriminalization was put on the back burner after thunderous protests from the U.S. embassy, or even 2009, early in the Obama administration, when more muffled protests from the U.S. helped put the kibosh on drug decriminalization in Mexico. It's more difficult for Washington to criticize other countries when the Obama administration has signalled it can live with legal marijuana in U.S. states, but the administration seems less inclined to do so, anyway. Last year, William Brownfield, the head the State Department's Bureau of International Narcotics and Law Enforcement Affairs enunciated a policy of tolerance toward reform efforts abroad, and the State Department reiterated that again this year. It's not all roses, though; the prohibitionist beast may be weakening, but its tail still twitches.
4. Laying the groundwork for UNGASS on drugs.
The UN General Assembly Special Session on Drugs is coming next spring, and the international drug reform movement was busy preparing for it this year. In May, during the High Level Thematic Debate on drugs, reform groups released an open letter calling on the UN to respect countries' drug policy reform efforts, and in June, while UNODC marked global anti-drug day, global civil society fought back with events and demonstrations around the globe. Then, in October, Sir Richard Branson provoked a kerfuffle by leaking a UNODC draft document urging governments to consider drug decriminalization, forcing the agency to walk it back under pressure from at least one country. At year's end, the European Parliamentary Council called for a public health-oriented global drug policy. A lot more has been going on behind the scenes, but drug reform at the UN moves at a glacier pace. Stay tuned.
5. Columbia stops aerial spraying of herbicide on coca fields, farmers.
With U.S. backing and encouragement, the Colombian government sprayed the herbicide glyphosate on coca crops for years despite peasant protests that it was causing illness and damaging crops and livestock. But in April, after a World Health Organization report reclassified the herbicide as "probably carcinogenic to humans," the health ministry called for the suspension of spraying. The following month, Colombia ended the program despite U.S. pressure to continue it. Then in September, President Juan Manuel Santos deepened the departure from two decades of U.S.-style drug policies, unveiling a new national drug strategy that will emphasize alternative development.
6. Mexico marijuana moves.
In a country that is a major marijuana producer, but where public opinion does not favour legalization, the Mexican government approved the first medical marijuana patient in September and opened the door for more to follow. Then, the Supreme Court stunned the nation in November by ruling that people have the right to grow and use marijuana. The decision does not undo Mexico's marijuana laws, but does set the stage for a wave of legal actions that could end in their being rewritten. It also opened the door for a national debate on marijuana policy, with President Enrique Pena Nieto promising it will occur early next year.
7. Medical marijuana advances.
More countries okayed the use of medical marijuana in 2015, including Australia, Croatia, and just this past week, Colombia. Meanwhile, Chile harvested its first medical marijuana crop in April, the Italian army began growing it in May (to address shortages within the country), and the Dalai Lama endorsed it in June. That same month, Costa Rica outlined requirements for a pending medical marijuana bill, and in July, Israel announced it would make it available in pharmacies and allow more doctors to prescribe it.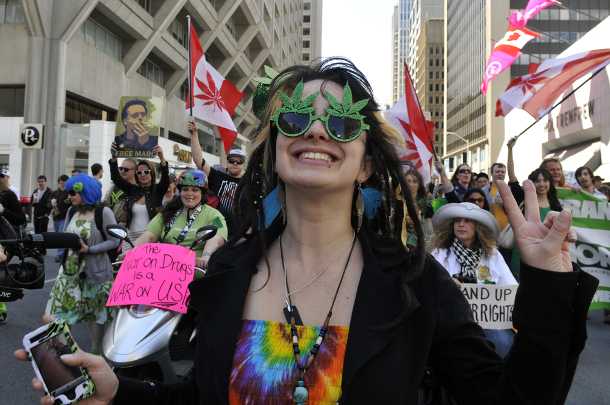 8. Iran drug death penalty mania shows first signs of receding.
Iran has executed hundreds of people for drug offenses this year, but a campaign to end European and U.N. funding of Iran's drug war has been picking up steam. Some European countries, including Denmark, Great Britain and Ireland have stopped funding, and in October, the UN special rapporteur on Iran warned that it was using U.N. support to justify its aggressive use of the death penalty. But that didn't stop the UN Office on Drugs and Crime from this month increasing funding for Iranian anti-drug operations. While the struggle continues on the international front, this month, Iranian parliamentarians expressed discomfort with the death toll. At least 70 are supporting an effort to end the death penalty in nonviolent drug smuggling cases. Lawmakers are now preparing a bill to present to the parliament.
9. Supervised injection sites expand.
The harm reduction measure allows drug users to use their drugs under medical supervision and without fear of arrest and has been proven to improve outcomes for users and the community without increasing crime or other negative consequences. At the beginning of the year, there were supervised injection sites in eight countries: Australia, Canada, Germany, Holland, Luxembourg, Norway, Spain, and Switzerland. By year's end, two more countries got them up and running, France in the spring and Slovenia in the fall. Late in the year, Ireland approved a supervised injection site in Dublin. Meanwhile, in the U.S., the Drug Policy Alliance and other advocates are mounting a campaign to open one in New York City, which would be the first (official) one in the country.
Please note our comment threads will be closed Dec. 21 to Jan. 3 to give our moderators a well-deserved break. Happy holidays, readers.