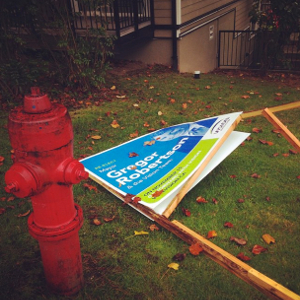 For the last six weeks, deep in the B.C. Legislature, eight MLAs have been toiling away at trying to set spending limits for municipal parties and their candidates in 2018, as well as third parties.
It's been an oddly quiet discussion, given that their recommendations might restore a modicum of faith in local democracy. Might.
B.C. is somewhat unique in Canada in having parties and independent candidates running at the local level in some cities. Most provinces survive without that extra layer of political parties.
Quebec has them, and Montreal may very well be the best city in Canada for campaign spending comparisons with Vancouver.
And boy, is there a difference.
In the Montreal election in 2013, a municipal party running a full slate of candidates for that city's 103 council and borough positions had a spending limit of $1.65 million, or $1.50 per voter.
If all things were equal between the two cities, Vision Vancouver would have already ended their campaign with a surplus of $600,000 and the NPA a surplus of $450,000, based on their respective donor reports release a week before the vote.
But they aren't. Vancouver has less than half the number of eligible voters (484,000 to 1.1 million) and a full slate of candidates in Vancouver is 27.
If Montreal's limit of $1.50 per elector was adjusted to the number of eligible voters in Vancouver, the limit would drop to $725,466. And that's before adjusting for the difference in the number of elected positions between the two cities.
Third party limits, too
The B.C. committee is also considering spending limits for third parties in municipal elections and affairs, from environmental associations to unions to chambers of commerce to ad hoc groups formed solely to support one or more candidates.
In B.C., the spending limit for a third party in a provincial election is $3,200 per riding.
For the riding of Stikine, home to the most courted voters in B.C. earlier this year -- the residents of Kitimat -- that limit works out to 15 cents per voter.
In April's plebiscite on the Northern Gateway pipeline in Kitimat, Douglas Channel Watch spent $14,363 on ads, supplies and other campaign expenses or $3.37 for each of the city's 4,259 eligible voters. Safe bet Enbridge spent more.
But it shows -- as does the Montreal-Vancouver comparison -- that there is a lot of room to set limits that are low enough so they have meaning.
This process isn't just about getting gobs of cash out of elections; it's about getting good people to step forward as candidates as well. Money must not be the barrier.
BC's reform to-do list
But in its bizarre rush to have recommendations ready in two weeks, the eight MLAs won't have the benefit of Adriane Carr's financial disclosure report for last month's election in Vancouver. Carr topped the polls for council.
Nor will they have the benefit of the reports for parties in Surrey or Burnaby that might have provided some balance to those that will be filed by Vision Vancouver and the NPA. 
It seems the committee can't wait three months. The rush is peculiar given that it has taken the government four years to get to this point, and it'll be another four years before limits can take effect.
The big problem with dragging your feet? Events can over take you. New issues have emerged that the Legislature should address or old issues that could be revisited.
Should cities in B.C. be divided into wards? Charlottetown and Halifax has them. St. John's and St. John too. Montreal, Ottawa, Toronto, Winnipeg, Brandon, Regina, and Calgary as well. Only B.C. doesn't.
Only two provinces allow you to run for local office in a community where you don't reside: Manitoba and British Columbia. In the November election, one candidate ran for mayor of 13 communities in the Capital Regional District. It's permissible under the act, but should it be?
Only three provinces hold elections on the weekend: Nova Scotia, Quebec and British Columbia. All have some of the lowest voter turnouts in the country.
Most provinces restrict and set donation limits at the local level. B.C. doesn't.
Sometimes standing out from the crowd is a good thing. But when you're the odd man out on so many critical issues to the most fundamental laws of a democracy, that's not such a good thing.