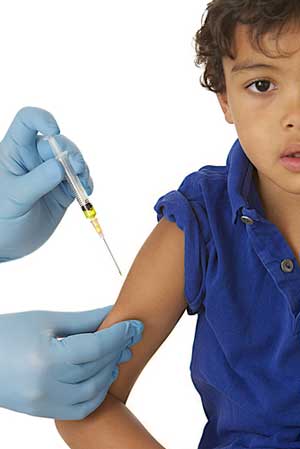 The outbreak of measles in Chilliwack has drawn attention to its source at Mount Cheam Christian School, and to religious groups that reject or discourage vaccination. While it's tempting to enjoy simple, moralistic disapproval of "anti-vaxxers," the issue is more complex than it seems. Not only religious fundamentalists are involved. The problem has existed in British Columbia, and worldwide, for years.
The Fraser Valley Dutch Reformed community is no stranger to outbreaks like the current one. In 1978, a visitor from the Netherlands brought B.C.'s first case of polio in many years; other Reformed communities in Alberta and Ontario also suffered polio cases.
More recently, the journal Eurosurveillance reported in 2005 that a Dutch Reformed outbreak of rubella in the Netherlands had spread to Reformed in southern Ontario.
In 2008, a mumps outbreak in the Fraser Valley resulted in 196 cases; it too was linked to Reformed church communities.
Last year, Fraser Health alerted healthcare providers to a new outbreak of measles going on in the Netherlands: "As of June 12, 2013 there were at least 30 cases of measles across the Netherlands, predominantly based in fundamentalist Protestant communities that do not believe in immunization." The same release also mentioned the 2008 mumps outbreak as specific to Dutch Reformed-affiliated religious communities in Chilliwack.
The Netherlands measles outbreak was long-lasting and widespread. Before it was declared over on Feb. 26 this year, at least 2,600 cases were reported, and probably far more cases that doctors never saw. One unvaccinated teenage girl died.
An echo of the Netherlands outbreak
It now appears likely that one of that outbreak's last cases flew from the Netherlands to B.C. and came in contact with people at Mount Cheam Christian School. On March 8, Fraser Health reported two cases of measles "in a community with traditionally low immunization rates."
This seemed like an unusual reluctance to name the local origin of the outbreak. I wrote to Fraser Health asking about it, citing a recent Philippines-origin measles outbreak in Ottawa where St. Stephen Catholic School had been specifically named.
A Fraser Health spokesperson replied:
"Fraser Health's public health teams are currently conducting investigations into the measles outbreak in Fraser East and instituting control measures.
"Releasing the name of the school may jeopardize the collaborative and sensitive nature of this work. The well-being of our communities is very important to us, and we want to reassure the public that not releasing the name of the school at this time does not pose a risk to the public."
This suggested to me that Fraser Health (and the provincial government) had experienced some political pushback from the religious communities, perhaps since last summer when Fraser Health had specifically named those communities. However politically necessary, such discretion did not strike me as good health-communication practice.
Discretion didn't stop identification for long; CTV News broke the identity of Mount Cheam, reporting that 100 cases were estimated already in both the school and larger community.
CTV added that the first two cases were children of Jan Neels, the principal. A parent named Ron Neels, presumably a relative, published a letter in the Chilliwack Times saying he held an anti-vaccination position "for various reasons; some health, some personal, some religious."
Almost a disaster for Haiti
By now the outbreak was a national issue, and could have become an international one. The Canadian Medical Association reported on the cases, and the Toronto Star picked it up and added a disturbing fact: Mount Cheam Christian School had been planning a visit to Haiti.
While Haiti's measles vaccination rate (91 per cent) is ironically far better than Mount Cheam's estimated zero per cent, only about half of Haiti's children under nine have had both recommended doses.
Moreover, the children and adults on the trip would presumably have flown in and out of a couple of major North American airports en route to Haiti, and could have spread measles among many other unvaccinated adults and children.
Haiti evokes memories of its last disaster, the 2010 importation of cholera into a country that had never seen it before. The importers were UN-hired Nepali peacekeepers; Nepal had experienced a cholera outbreak just before the Nepalis flew from Kathmandu to Port-au-Prince. Seven hundred thousand cases and 8,500 deaths later, the UN still refuses to accept responsibility; the disease has since spread to the Dominican Republic, Venezuela, Cuba and Mexico.
Cholera spread with terrifying speed across the whole country in the fall of 2010, and measles would likely have done the same. So even a hard-luck country like Haiti can sometimes catch a break instead of an outbreak.
Meanwhile, measles continues to spread. On March 14, Fraser Health notified the British Columbia Institute of Technology that one of its students (reportedly a brother of a Mount Cheam case) now had measles. BCIT, to its credit, launched an instant health-communication campaign on its website. But the outbreak seems likely to spread still further.
Unavoidable outbreaks
The speed and volume of world travel make many outbreaks unavoidable. SARS raced from Hong Kong to Toronto in 2003. British schoolgirls, on a 2009 spring break holiday in Mexico, brought H1N1 pandemic flu back to Britain.
Saudi Arabia, dealing with the vast numbers who visit on Hajj every year, took extra precautions this year out of fear of the new Middle East respiratory syndrome: they limited the number of Hajj visas issued to each country, discouraged elderly pilgrims and those with chronic medical conditions and checked both arrivals and departures. A couple of Hajjis fell ill with MERS when they returned home, but no major outbreak resulted.
While the Saudis practice a fundamentalist form of Islam, they understand the value of vaccination. Islamist fundamentalists in Pakistan have turned that country's anti-polio campaign into a nightmare: over 40 vaccination team members and their armed guards have been shot or blown up by Tehreek-e-Taliban in the last year or so.
As a result, polio cases have almost doubled, from 58 in 2012 to 91 last year. And like measles, polio travels: Pakistani poliovirus has even turned up in Israel's sewer system, triggering a prompt mass vaccination.
Whether or not the current measles outbreak spreads, we have a permanent problem: despite reliable means of eradicating many dangerous diseases, we remain at the mercy of those who don't or won't accept them.
Sometimes the reasons are religious, but they can also stem from poor understanding or misplaced suspicion about the supposed hazards of modern medicine. An American doctor recently blasted "anti-vaxxers" for bringing measles back to New York City.
The plural of 'anecdote' is not 'data'
In the U.S., as in much of Canada, misplaced trust in a supposed association of vaccination and autism has created a huge pool of unvaccinated children. The association has been repudiated, but the damage continues.
Here in B.C., vaccination has been a long-lasting labour-relations issue with the Health Employees' Union and the B.C. Nurses' Union. Neither anti-vaccination health workers nor the Dutch Reformed parents of the Fraser Valley are ignorant people, and they have every right to question medical practices that don't seem right to them.
But the rest of us have an equal right to protect ourselves, whether against foreign visitors bringing measles or Taliban gunmen who think polio drops are a plot to sterilize Muslims.
As more diseases start travelling, we may need to reconsider what we require of visitors and immigrants. Pakistanis visiting India must already show proof of polio vaccination (India just became officially polio-free). We may have to demand that anyone -- Dutch or Canadian -- travelling to or from the Netherlands will need to show proof of vaccination against measles, mumps and rubella (and polio).
Saying that a kid dying of measles is "God's will" is not enough. Invoking the evil Big Pharma companies as vaccine profiteers is mere paranoia. Many of us are alive today only because we and our parents and grandparents were vaccinated and taught basic sanitation and hygiene. Even the unvaccinated rely on the herd immunity conferred by the rest of us.
Turning away from the practices that permitted us to live may not be ignorant. But it is profoundly, recklessly negligent.