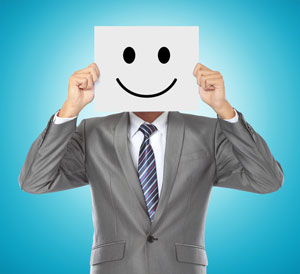 It's an understatement to say that Quebec municipal politics has a credibility problem. The latest casualty is Montreal Mayor Michael Applebaum, arrested at his home last month on 14 charges of fraud, breach of trust, conspiracy and corruption. Applebaum replaced former mayor Gérald Tremblay, also driven from office on allegations of corruption.
The mayor of Laval recently resigned on sex and extortion allegations, less than a year after his predecessor was driven from office by charges of corruption and gangsterism.
Montreal voters will return to the polls this November to elect a yet another mayor -- but how are they to have faith that candidates professing their honesty actually mean it this time?
Perhaps it's time for individuals standing for public office to provide hard evidence to voters that they are medically capable of acting in the public interest. How? By showing voters that they have undergone screening to demonstrate they are not sociopaths.
Simple test to weed out 'sharks'
To be clear, I am not suggesting that any past or present politicians are sociopaths. I am also not suggesting that people standing for public office be required by law to undergo any type of psychological tests.
However, almost all incoming politicians are already required to swear an oath to carry out their duties with honesty and justice, and respecting the law. But what if they are sociopaths? This medical condition afflicts one per cent of humanity according to leading researchers in the field and has been described by Dr. Robert Hare of UBC as "emotional deafness."
People with this condition are neither insane nor necessarily violent. Rather they lack the ability to think of anyone but themselves due to abnormalities in the amygdala region of the brain responsible for emotional responses. They are typically outwardly charming but feel nothing but shark-like self-interest. Obviously having a sociopath in a position of public trust is like hiring a blind person as a commercial airline pilot -- they are medically incapable of doing the job.
Society already routinely requires sociopathic screening in the judicial system and a number of U.S. states mandate the use of the simple questionnaire developed by Dr. Hare to expose people with this frightening condition when considering parole or sentencing. If we are screening for sociopathy at the criminal end of the spectrum, why not for the positions of greatest public trust such as elected office?
Implementing this would be as simple as a single candidate providing voters with screening evidence that they are not sociopaths and challenging their opponents to do the same. This would be done of their own volition and at their own expense by hiring a recognized professional experienced in administering established screening techniques. The interview and analysis typically takes less than three hours.
Canada on shaky ground
Voters and the media are already pouring through the minutia of people's private lives when they stand for public office, obsessing about trivial traits like whether they smoked marijuana in college, or if they attend church.
Infidelity remains typically fatal to a political career even though 20 per cent of marriages fall to the same fate without the added stresses of public life. Public figures such as Gordon Wilson, Elliot Spitzer and Gen. David Petraeus faced salacious media frenzies about their personal lives that had nothing to do with their performance as public figures.
Untold numbers of gifted individuals have declined to stand for public office because they knew their personal past would be pulled apart in often absurd detail. We need more reliable and less invasive ways of assessing whether candidates deserve our trust.
At the same time, there is an obvious malaise on the part of voters regarding faith in our political system. Voter turnout has declined steadily throughout the western world over the last forty years. Younger voters are even more alienated with fewer than 40 per cent casting ballots in the last federal election.
A recent report shows that only 10 per cent of Canadians had joined, volunteered for, or donated to a political party in the last five years. The authors warn, "If a healthy democracy requires active participation, then Canada is on pretty shaky ground."
In Mexico, Morris the Cat is running for public office in an act of protest against the increasing corrupt politicians and so far has 130,000 supporters on Facebook. Morris has inspired other animal candidates in Latin America including a dog, and donkey and a chicken. Is the bastion of representative governance destined to become little more than a barnyard of satirical candidates?
Democracy at risk
Unless we take action to restore faith in these vital public institutions, we risk losing the democracy that past Canadians gave their lives to protect, and many around the world continue to risk their lives to achieve.
Science has provided powerful tools to unmask people who have no business in positions of public trust. These tools are used extensively to reduce risk to the public in the justice system.
It is time that voters started demanding that politicians asking for their support provide hard evidence that that they deserve it. Quebec has often pioneered bold new policies and it is time for candidates in upcoming Montreal elections to do so again.