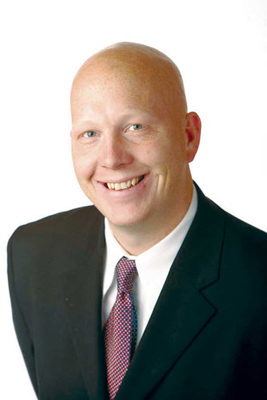 If voters were under the impression that it's only provincially where corporate and union bucks talk tough, think again.
But first consider how much each candidate running for a mayor's chair in various Lower Mainland municipalities had to raise for their campaign in last year's local elections.
In 14 cities where the winning candidate ran without the benefit of a party machine, total donations averaged out at $40,990.
In three other municipalities where mayors were elected or acclaimed on a party slate, and the party filed a global report for all their candidates, total donations averaged out at $977,000.
But it's not the sum total of these donations that should strike fear in the hearts of ratepayers, it's what lurks behind the numbers: who picked up the tab?
Overwhelmingly? Donors who can only "vote" with a cheque book. 
More than $2.93 million was donated to these campaigns by corporations and unions, an incredible 83.7 per cent of their total donations. For number crunchers, $372,000 came from from unions and $2.56 million from businesses.
And that's just for the winning campaigns. Vancouver property developer Rob Macdonald donated $960,000 to the NPA's losing effort.
Port Coquitlam's flush campaigns
It mattered not whether it was a candidate running for mayor or a party doing the fundraising. 
Because if the global numbers look bleak, consider the stats from Port Coquitlam, where the seven successful candidates for council in 2011 raised a paltry $1,200 in donations from local residents, and all of it by Mayor Greg Moore. That $1,200 was out of a collective haul of $71,600. 
Put another way: 1.7 per cent of donations came from Port Coquitlam voters. 
And other than $200 from a registered lobbyist who lives in Vancouver, the remaining $70,200 in donations was completely courtesy of corporate and union donors. 
Even then, much of that money was donated from companies outside of Port Coquitlam's city limits, yet often from companies that could benefit from municipal decisions within city limits.
Although it is difficult to fathom why two U.S. waste management firms would even care who the mayor of Port Coquitlam was, Seattle-based Allied Waste's Rabanco and New Jersey-based Covanta via its Burnaby waste incinerator both donated to Moore's re-election. 
Yet as Norman Ruff, political scientist emeritus at University of Victoria, told the Kamloops Daily News, "there is nothing illegal in what the (two) companies did... Presumably they're trying to ensure they're listened to."
This is a point that shouldn't just concern Metro Vancouver residents. It should also worry B.C. ratepayers, because Port Coquitlam isn't an anomaly. 
And as Moore noted to the Kamloops Daily News: "It does cost quite a bit of money to run a campaign in an urban area. Money that would be hard to raise from individuals alone."
Cost it did. Moore spent $29,800 on his campaign or $5.11 for every vote he chalked up on election night. 
Contrast Moore's dire straits with the rules faced by Quebec City Mayor Régis Labeaume, who couldn't accept a donation from anyone who couldn't actually vote in his city, and only then to a maximum of $1,000 per donor. Lebeaume's legislated spending cap under that province's rules?
Fifty-four cents per voter.
Moore had eight donors who gave more than $1,000 and who together accounted for 70 per cent of the $30,150 his campaign raised.
Free to vote in donors' favour
Ruff's point about companies "being listened to" should also hit home with ratepayers when they consider that there's nothing that prevents a mayor or councillor from voting on a municipal bylaw or zoning change that benefits one of their donors, as the B.C. Court of Appeal ruled in 2001.
In 1997, then Nanaimo city councillor William King voted in favour of matters that benefited a development known as Northridge Village. King had no financial stake in the project.
A few months later, Nanaimo council declared his seat vacant because of his failure to report a $1,000 campaign donation from Northridge. 
The Court of Appeal upheld King's position, with Justice Esson writing: "There is no evidence of a direct pecuniary interest in the sense that he agreed to vote for these projects in return for their campaign contribution of $1,000.00."
So if no direct quid pro quo can be proven, councillors are free to vote as they please when it comes to matters involving their donors.
But it's that very fear of nudge nudge, wink wink relations between donors who can't vote and local councillors who can later cast votes that benefit those donors that leaves many ratepayers increasingly wondering: who really holds the keys to city hall?